Bonham, Texas -- Cathy Denton Taylor, loving sister, aunt, great-aunt and friend to many, passed away on Saturday morning, July 23, 2022, at the age of 68, in a tragic accident at her home in Blue Ridge, Texas.
Born in Bonham, Texas on April 21, 1954, Catherine Denton ("Cathy") was the first child of three daughters born to Carolyn Campbell Denton and Joseph Cravens Denton, Jr.
As a child, Cathy attended elementary through high school in the Bonham ISD. She graduated in May 1972 from Bonham High School. During those years, she was active as a Campfire Girl. She loved to read and continued that passion for many years. Following high school, Cathy attended Texas Christian University in Ft. Worth where she was initiated into the Kappa Alpha Theta sorority.
She worked many years at Blue Cross Blue Shield in Bonham in the Claims Department until moving to Plano. Cathy worked and traveled for Northern Telecomm LTD, (Nortel) as a contract administrator and later as an administrator for the engineering department. She stayed in this role until the company closed operations in 2009.
While working in the Engineering Department at Nortel, she met "super technician" named Jimmie Taylor, who was working all over the world for the company installing and troubleshooting network systems. Cathy joined Jimmie on great adventures seeing many cities in the United States and South America and Europe. Their love grew and they had a long relationship and marriage spanning 25 years.
Cathy found two passions in life. First was her role as aunt. "Cakky" as she was known to her family, loved her two nieces and two nephews and did much to spoil them. Enjoying ice cream treats, spiking their hair, spending the night and playing dress-up were some of their fond memories. She continued that love with the next generation of great nieces and nephews, that currently number five.
The second passion was for animals. Her precious friend of twenty-plus years, Leslie Engelmann, founded Chloe's Rescue. They spent years, picking up unwanted dogs and puppies to give them safe haven until they could be adopted to loving families. The love expanded to their property where they cared for donkeys, goats, sheep and many stray dogs. Each season, she shared new pictures of their growing "herds" with new baby sheep and goats. Leslie will forever be part of our family and words cannot express our gratitude for her help over the years and her remarkable friendship to Cathy.
Cathy was quite the caregiver: She cared for her parents in their later years where she would take Carolyn and Joe out to eat, shopping at Walmart and Hobby Lobby and to theater adventures. She and Leslie rescued many animals to give them safety, security, food and cuddles before finding their new forever families. She spent many years caring for her husband Jimmie who suffered considerably in his later life due to debilitating illnesses before his death in the spring of 2021. She didn't complain about this role but accepted it gracefully and with compassion.
This last year of her life brought the most joy in many years. She had started construction of her "dream" home on her property in Blue Ridge, was spending more time with family and friends and was so excited for this next chapter in her life.
Cathy's legacy of kindness was exemplified by her everyday actions with everyone she met, her humble, servant's heart and her genuine love of her four-legged family.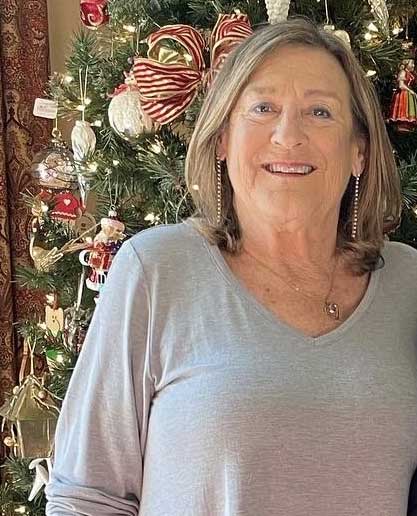 Cathy was predeceased by her parents, Carolyn and Joe Denton in the fall of 2020 and her husband, Jimmie Taylor in March 2021. She is survived by her sisters, Jane Denton Jones and husband Rick of Cypress, TX and Jody Denton Cooper and husband Paul of Dallas. Additionally, she is survived by her nieces, Abigail Jones and Allison Kendall Weaver and husband John, all of Houston and nephews, Denton Muse and wife Haley of Sunnyvale and Ben Muse of Addison; the littlest great-nieces and nephews include Jones, Margot and Malcolm Weaver, Collins Muse and Miles Jones.
Due to the continued coronavirus environment, the family will have an outdoor memorial and interment at Willow Wild Cemetery, 1220 W. 7th Street, Bonham, Texas on Saturday, July 30 at 1:00 p.m., where Cathy will be laid to rest by her parents. Friends and family are most welcome to attend this celebration of her life.
The service will be conducted by Rev. Jennifer Powell of St. Andrew United Methodist Church in Plano, a longtime friend of the family and under the direction of Ted Dickey West Funeral Home in Plano.
Serving as pallbearers will be Rick Jones, Paul Cooper, Denton Muse, Ben Muse, John Weaver and Pierre Cohen.
In lieu of flowers, the family requests donations to one of the following charities, 'Chloe's Pet Rescue', as many of their rescued dogs perished in the accident. Chloe's is a 501 (c) 3 charitable organization and can be found at www.chloespetrescue.org. or the American Cancer Society at www.cancer.org