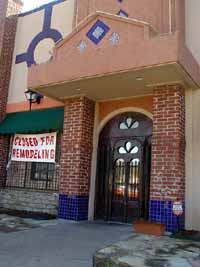 An existing Mexican Food restaurant in Denison is undergoing some changes; even as far as its name.

"La Finca" Mexican Restaurant has been purchased by Paul Bambrey and Mark Parmerlee. The partners own Jalapeno Tree Mexican Restaurants in Tyler and plan to change the name to match their other restaurants.

The new "Jalapeno Tree" Mexican restaurant is one of several planned as the partners expand the company into smaller cities in Texas.

The men have submitted site plans for the changes to the existing building and those plans are currently under review by the Denison Planning and Zoning Commission. The P&Z will consider the site plan at its regular meeting Feb. 8.

"Since we bought Jalapeno Tree last year, we've been looking at Sherman and Denison," explained Bambrey. "An opportunity came up in Denison, so we took it. We love this area. This is our market; we work well in smaller towns. We're not a big town chain." Although Longview is larger, the markets the partners target are under 25,000 people.

"Our concept does so well in them," added Bambrey. "For so many years, it has been a good market; really, an untapped market. Denison really fit our profile."

According to Bambrey, changes to the building include patio dining and a new storefront to match the Jalapeno Tree design.

"It's all unique," said Bambrey. "We will have good food, good service, a full bar and we will make homemade corn and flour tortillas."

Bambrey announced the new restaurant would open between mid-March and April 1. It will seat about 190 people and could employ as many as 60 people including part-time employees.

In early 2004, Bambrey and Parmerlee acquired Jalapeno Tree Mexican restaurants. The business plan included expansion, and new locations such as Denison, represent the next stage of growth.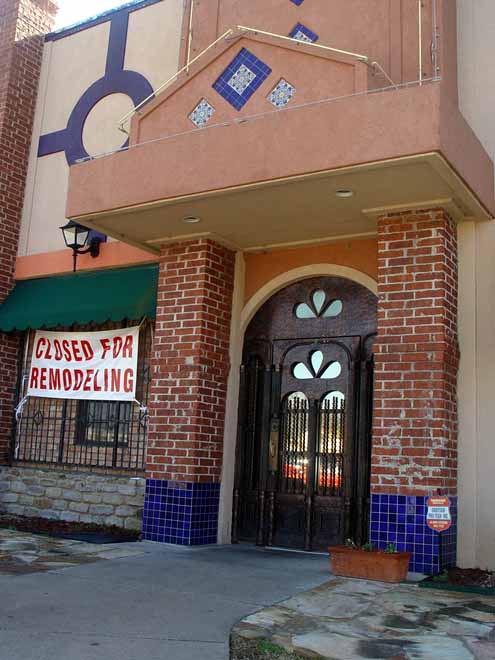 Bambrey serves as Jalapeno Tree's chief executive officer. He has more than 20 years of restaurant experience in the Mexican food industry. He served as chief operating officer of Posado's Café, Inc. for the past 10 years and also spent 11 years with El Chico.

Parmerlee serves as Jalapeno Tree's chairman. He also serves as chairman of the 70-unit Golden Chick Restaurants in Dallas. Golden Chick provides support services for the Jalapeno Tree restaurants including accounting and payroll.

As for the original site, La Finca owner Homero Cavazos said he is relocating the operation to another city, possibly Celina. La Finca had been in Denison for seven years, he added.
"I want to thank all our customers for their support over the years," said Cavazos. "I am sorry we have to relocate but it's a business decision we had to make." In addition, Cavazos owns La Finca Restaurants in Allen and Gilmer.
"We're always pleased to welcome new retail to our community," said Jerdy Gary, Denison Development Alliance board chairman. "We're glad they chose Denison."
Scott Smathers, DDA vice president for business development, added that the new restaurant will maintain the diversity of restaurant types in that part of the market.
"You want that kind of diversity in each area to give people choices," said Smathers. "We look forward to them continuing the success of that location."
Steve Treat in 1994 opened the first Jalapeno Tree Mexican restaurant in Henderson, Texas. The chain expanded to six restaurants in Kilgore, Jacksonville, Carthage, Marshall and Longview.
"This was an attractive investment given that the majority of Golden Chick restaurants are also in small towns," Parmerlee said last year. "Jalapeno Tree is a proven concept with a loyal following."
"I grew up in a small town and I always enjoyed that way of life," added Bambrey. "People appreciate having a place around the corner where they can eat made-from-scratch Mexican food, and receive a warm welcome from experienced staff."
Bambrey and Parmerlee are confident about the future. Bambrey noted that they plan for Denison to be one of the stronger restaurants in the chain.
For more information on the chain, visit www.jalapenotree.com.