The Innovation Fund continues to promote growth in scalable tech
McKinney, Texas -- Aiotics, an artificial intelligence startup focused on the rapid expansion in the Artificial Intelligence (AI) and Machine Learning (ML)/data science industry, has established its headquarters in McKinney. With a grant from the McKinney Economic Development Corporation's (MEDC) Innovation Fund, the company plans to create 20 new jobs over the next three years, bringing their total number of employees to 22, with an average salary of $70,000.

Aiotics was founded by Maruthi Karpey, an experienced enterprise software developer and solutions architect whose passion for enterprise design has come over his 18 years in the industry. Karpey has extensive knowledge of building AI products and created Aiotics to service his expertise in enterprise solutions. The company's primary product is a Customer Support Automation, that utilizes deep learning and computer vision to create customized auto ticket triage systems and reduces time-intensive manual routing. The product has back-end integrations with ServiceNow, Salesforce and Oracle. The AI recognizes tickets that can be solved without manual intervention.

The company is currently pre-revenue and is planning for an AI product release in late 2021. Karpey has created an AI/ML landscape within the company to provide a better platform to address the need of AI applications and work towards designing AI/ML models to meet real world requirements.

In the short term, Aiotics is focused on designing and developing AI-based ready to deploy solutions; however, long term, Aiotics has the vision to become one of the preferred and most user-friendly AI/ML application providers for enterprise level businesses.

"The MEDC not only invests in tech startups, but the people behind them. Maruthi has created an amazing company, Aiotics, that can disrupt customer support and other enterprise business applications," said Mike DePaola, Director of Technology & Research at MEDC. "Their knowledge of AI, deep learning, and ML technology is evident in their product road map. We are very excited to have Aiotics start their journey here in McKinney."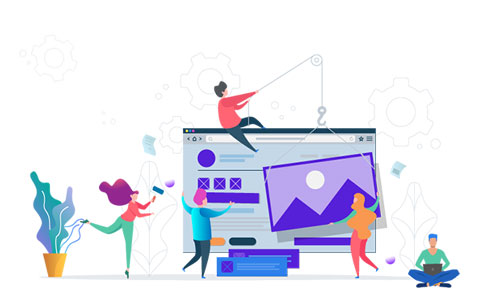 Aiotics signed a lease for their new headquarters at the Barclays Technology Center (6800 Weiskopf Avenue) near Craig Ranch. Aiotics is one of the many tech companies that have recently announced their expansion or relocation into McKinney via the Innovation Fund, joining other artificial intelligence startups like Alanna.ai, who also recently opened headquarters in the city.
MEDC's Innovation Fund was created to focus on startups. The mission is to spur and accelerate innovation-focused companies' growth at various levels of revenue and funding stages during the startup life cycle. It is designed to grow with the company as it scales, supplementing growth during the timeliest need in the startup lifecycle, seed, or few customers, to Series A and or a more extensive customer base.
About Aiotics
Aiotics
is a young startup that makes AI solutions that are scalable, easy to implement and use, and continuously evolving. With a team of enthusiastic, experienced, and passionate artificial intelligence experts at the helm.
Aiotics is working with an aim to make artificial intelligence available for everyone. Our current offering, AI-based solutions for Retail, Healthcare, Manufacturing and High-Tech with Advanced CX Support Automation, delivers an accurate and automated solution for the customers within any given service industry. Aiotics employs the latest in machine learning, deep learning, and computer vision to create AI-based solutions that are customized to give businesses and customers an unmatched and unparalleled AI experience.
About McKinney Economic Development Corporation
The McKinney Economic Development Corporation (MEDC) leads, directs, and coordinates the broad-based expansion of the city's business tax base. It promotes sustainable job growth, thereby continuously enhancing the citizens' quality of life McKinney area. For more information, visit uniquemckinney.com