Collin County, Texas (September 1, 2020) – The 501(c)3 nonprofit, Community Garden Kitchen of Collin County, a first of its kind kitchen, that will feed anyone in need, no questions asked, no paperwork required, is soon to cross the finish line after five years of planning and fundraising.
In January of this year, CGK was finalizing plans and applying for the City of McKinney permits needed to begin construction. Then the COVID-19 pandemic hit, and the reality of food insecurity became a fact for so many more families in our community.
"The necessity of a program like ours was affirmed in a harsh and heartbreaking way," said Angela Poen, president CGK "We are reaching out to the community to both update our progress and share what has become our rallying cry to finish and furnish Community Garden Kitchen," Poen added.
Last year ended with sufficient donations to begin construction and complete the shell of the CGK building. The plan for 2020 was to raise the final balance required for the kitchen equipment, required landscaping and additional construction expenses. Their ability to do this was significantly affected by the pandemic crisis. In order for Community Garden Kitchen to be complete and open its doors, an additional $200,000 needs to be raised.
Construction has begun on the shell, with an estimated completion date of December 2020. Once CGK construction is complete and the kitchen is operational, there will be a paid chef and kitchen assistant who will prepare meals and supervise volunteers. Connections are underway to partner with businesses and organizations that donate food and supply volunteers. The kitchen will eventually be open 5 evenings a week, from 6 pm – 8 pm. On Saturday, free classes will be offered to anyone in the community on gardening, nutrition, healthy lifestyle choices, and financial management.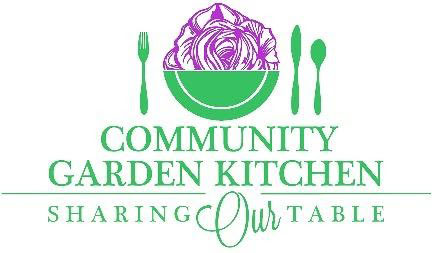 According to a study done in 2018 by Feeding America, there are approximately 138,000 food insecure people in Collin County, which is 16 percent of the population. Of those food insecure people, 48,000 are children. That means 20 percent of children in Collin County are food insecure.
This number is likely to increase due to the continued growth of Collin County. The Dallas Morning news published in Feb. 2019, that Collin County is set to have over 2.4 million residents by 2050, according to the Texas Demographic Center. That's more than three times its population in 2010. Other estimates put the county's 2050 population as high as 3.5 million.
Poen said she is thankful for the past, steadfast support of Community Garden Kitchen, especially during these difficult times. "Your consideration of a gift is greatly appreciated and it will change lives for the better."
To learn more or to make a donation, visit the CGK website: www.communitygardenkitchen.org. Click on the donate button, or mail your donation to PO Box 1881, McKinney, TX 75080.