Bonham, Texas -- Almost six months into the COVID-19 pandemic, local volunteers continue to help North Texas Food Bank distribute groceries to food-insecure families and the line of cars stretched far down West Sam Rayburn Drive in Bonham August 14, 2020 indicates the need is as strong as ever.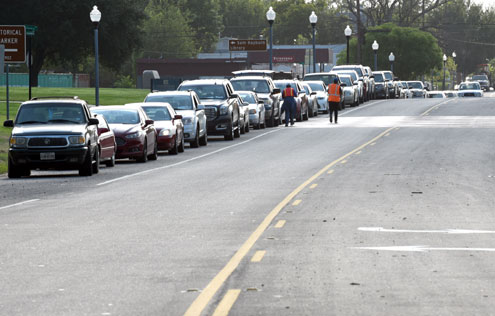 The crew from Feeding Fannin was bolstered by volunteers from local churches to serve an estimated 700-800 people during another busy morning.
Each family was given six gallons of milk, a box of produce, orange juice and a box of staples such as rice and beans.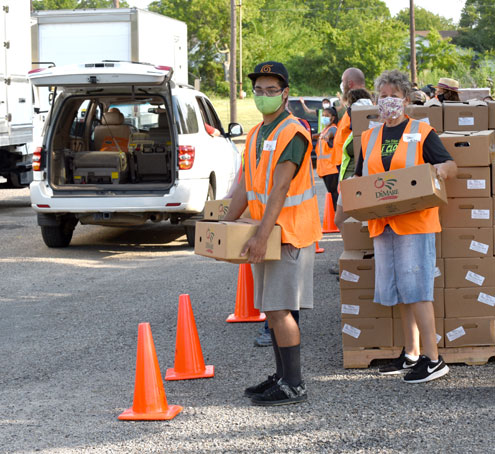 In addition to lending a helping hand to families in need, this program is also helping farmers who need a market for their produce.
According to the USDA, "USDA's Agricultural Marketing Service (AMS) is partnering with national, regional and local distributors, whose workforces have been significantly impacted by the closure of restaurants, hotels and other food service businesses, to purchase up to $3 billion in fresh produce, dairy and meat products from American producers of all sizes. The program will supply food boxes of fresh fruits and vegetables, dairy products, meat products and a combination box of fresh produce, dairy or meat products. Distributors will package these products into family-sized boxes, then transport them to food banks, community and faith-based organizations, and other non-profits serving Americans in need."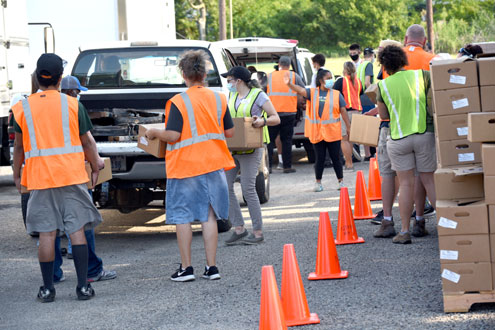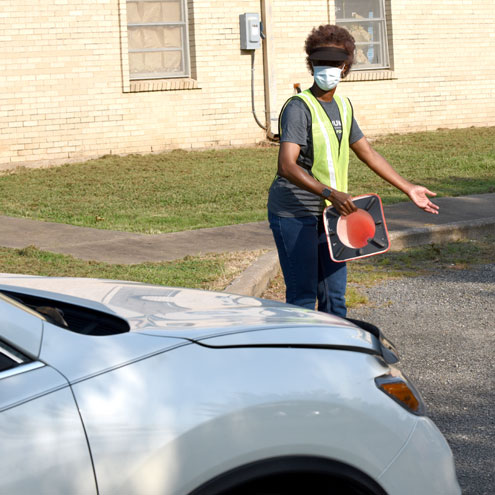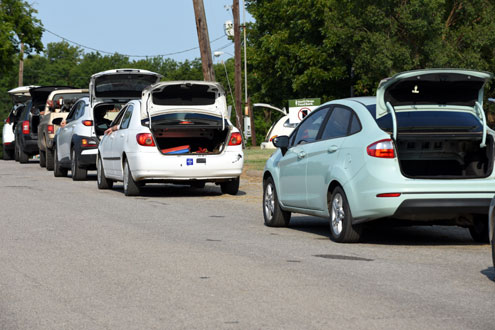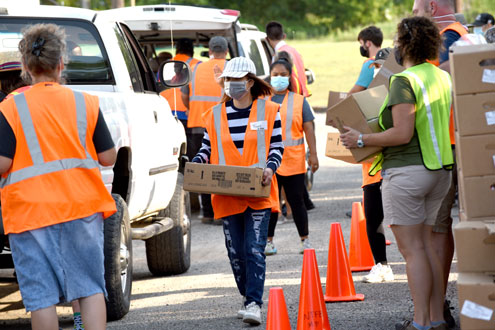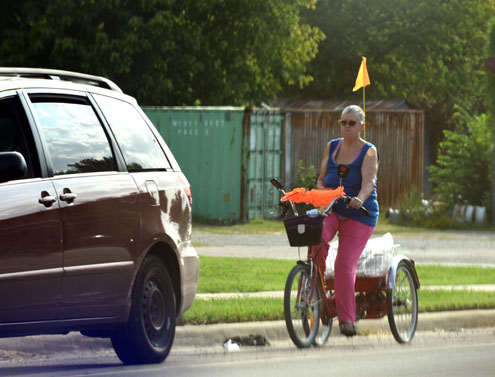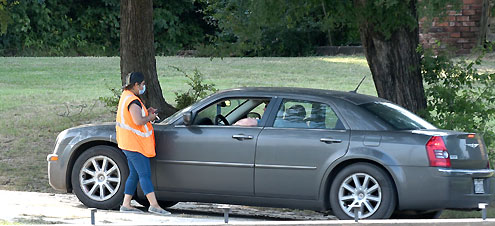 photos by Allen Rich