Fannin County, Texas -- Please join the Fannin County Republican Women on Monday July 6, 2020 at 6:00 p.m. to hear from Republican Party Chairman James Dickey. The Republican Party of Texas Red Alert 2020 presentation shares insights into the dramatic changes we've all seen in Texas in the past few years, the lessons learned from the 2018 election, and the incredible progress the Republican party of Texas has made to ensure that it delivers victory for Donald Trump and positive results from the White House to courthouses all over Texas in November 2020 and beyond. You'll learn about the new initiatives that the RPT has that you can help with and the amazing results that have already been produced as we prepare for the battle of our lifetimes this election.
Chairman Dickey was elected RPT Chairman in 2017 and re-elected in 2018. James has delivered consistent growth in every area of the RPT's operations – fundraising, communications, voter registration, candidate recruiting and training, elections and legislative advocacy. Under Chairman Dickey the Republican Party of Texas reached an historic $4.7 million cash on hand for the first time ever and is implementing a massive campaign to grow Republican leadership in the state and deliver Texas' 38 electoral votes to President Trump.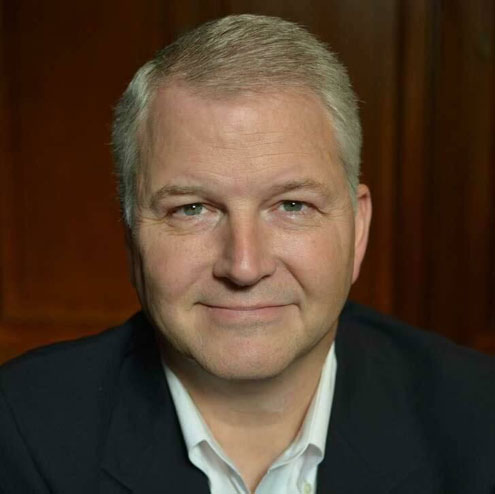 James Dickey
James grew up in Fort Worth, was valedictorian of his high school class, earned Bachelor's degrees in Political Science and English from Stanford University and a Master's in Business Administration from Baylor University. During his 30-year career in insurance and technology he held executive positions in sales, marketing, product management, and operations and co-founded three companies. He and his wife Lynda have been married for 31 years, have 3 children and live in the beautiful Texas hill country outside Austin.
The FCRW meet at the Clarence White Family Life Center, 200 W. 8th Street, Bonham, Texas. The meeting will begin at 6:00 p.m. and conclude at 7:15 p.m. Social distancing will be observed and attendees are encouraged to wear masks. This month the Republican women will collect canned food for our local food pantry. The public is welcome and invited to attend. Feel free to bring canned goods and help support our local food pantry!