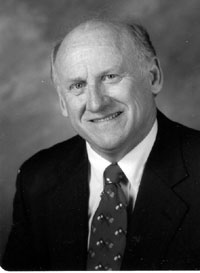 Since a lot of us are staying home by ourselves, in keeping with the goal of slowing down the spread of coronavirus, I'm going to try something different with my columns. This presents you with a golden opportunity to amuse or entertain yourselves by reminiscing, so each week I will give you some prompts from my book, "How to Write Your Life Story," that will bring to mind memories you can jot down. I encourage you to share a reminiscence with me by email (jlincecum@me.com), and I promise to reply with some comments.

REVISITING YOUR CHILDHOOD

Here are two different ways to go back to your childhood and revisit some familiar memories and perhaps recall ones that you didn't know you had.

For example, go back in your memory to when you were about ten years old.
Go gently back to the places where you lived and played, and begin to look around. 

Sketch a map of your neighborhood. (Don't worry about accuracy or scale.) 

Make notes on your map to help capture your memories (e.g., My brother and I built a treehouse in this old oak tree. We raced our bikes down this hill. Jo lived here; she was my best friend; ten years later she was killed in a car accident). 

By reconstructing the physical setting of your childhood, you may recover some of the flavor of the family in which your psyche was first marinated.
Draw a detailed floorplan of a house you lived in before you were ten. 

As you enter each room imagine the furniture, smells, and events you recall. 

Where were your secret places? (Where did you go if you wanted to be alone?) 

Who lived in the house with you? 

What was the dominant mood in the household? 

Which rooms are you unable to reconstruct in memory? 

Are there rooms you can't enter? 


For example, I grew up in an extended family household, with my grandfather and bachelor uncle, as well as my mother and dad.

I remember when we had a woodburning stove in the bedroom where I slept with my parents.

We had a small black radio that I enjoyed listening to with my dad.

"The Lone Ranger" was one of the first programs I can remember hearing.

I liked the music that went along with that program.
When I was about five my grandfather decided to build a big barn near our house. He raised cattle and wanted to be able to store hundreds of bales of hay. Although I was too young to help with the building, I was excited just to be involved and see the barn take shape. By the time I was ten, my younger brother and I used the barn as a big playhouse, building tunnels and forts with the bales of hay.
I have some memories of doing things with my uncle who lived with us. He was like a second father to my brother and me. He was responsible for getting us two Collie puppies that we named Dot and Dash. He also took us to movies on Saturday night in a small town that was nearby. I remember seeing "Ma and Pa Kettle" and cowboy movies.
What are your memories of your childhood? Writing them down would be a good way to begin your life story. Send me some of your reminiscences and I'll give you encouragement to write more.
Jerry Lincecum is a retired Austin College professor who now teaches classes for older adults who want to write their life stories. He welcomes your reminiscences on any subject: jlincecum@me.com