The Dallas Winter Boat Expo brings the next generation of boats back to Dallas Market Hall
Dallas, Texas -- As advancements in technology bring us into the next decade, the boating industry is looking forward to the next generation of nautical machinery. One major update is the implementation of digital switching on newer boat models. According to boats.com, digital switching replaces mechanical toggle switches on your dash with a simple control panel that lets boat operators automate just about anything, allowing electrical devices like alarms, lights, power hatch lids, bow thrusters, climate controls, pumps, windlasses, cameras and other equipment to be run from a multi-function display, using a familiar, mobile phone-like graphic user interface, digital systems tend to be easier for consumers to operate.
Bron Beal, Executive Director of the Dallas Winter Boat Expo, says, "With new digital technology, you can set up a fishing mode, for example, that with one push of a button turns on the fishfinder, starts pumping water through the live well, lowers the electric motor or puts power to the downriggers. You wish you could flip on the cockpit lights before you get out of the truck in the pre-dawn hours? Digital switching and sensors can be used to turn things on and off remotely."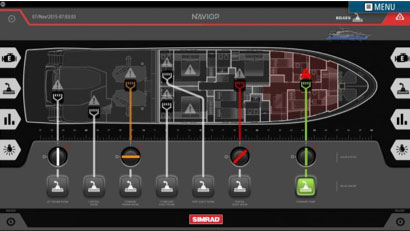 Attendees at the Dallas Winter Boat Expo, presented by the United Boat Dealers of North Texas, will see digital technology and the latest models of marine accessories and boats, from runabouts and family cruisers to fishing boats, ski boats, pontoons and sailboats all in one place.
With free, convenient parking, Dallas Winter Boat Expo is a nautical dream event for avid boaters and curious families alike. Guests will get their first look at next-generation boats, technologies, and products during this signature winter event that runs from Jan. 31-Feb. 2 and Feb. 6-Feb.9, 2020 at Dallas Market Hall, 2200 Stemmons Freeway, Dallas, Texas 75207.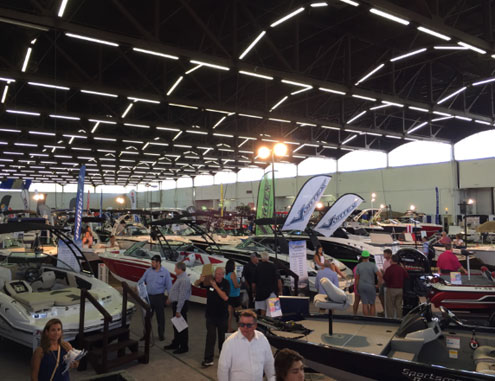 About the United Boat Dealers of North Texas
The United Boat Dealers of North Texas produces boat shows to support the boating and marine industry in the greater North Texas area; bring together people with a common interest in the boating lifestyle; promote, further and encourage the boating lifestyle through education and outreach programs; and provide each exhibitor with a fair and equal opportunity to conduct business with the general public.
For more information about the DFW Boat Expo, go to www.dallasboatexpo.com/; Connect on Facebook– www.facebook.com/dfwboatexpo; and Twitter – @dfwboatexpo.