Grayson County, Texas -- Ruiz Cares, a program which allows employees to give back to their community in various ways, has collected school supply items for their 2019 Back to School Drive. The supplies will help children served by the Child Welfare Board of Grayson County.
From July 26 through August 5, team members donated various supplies from a recommended list to help students prepare for the 2018-2019 school year. Currently there are 187 children in foster care in Grayson County. This is the second year they have donated to the Child Welfare Board.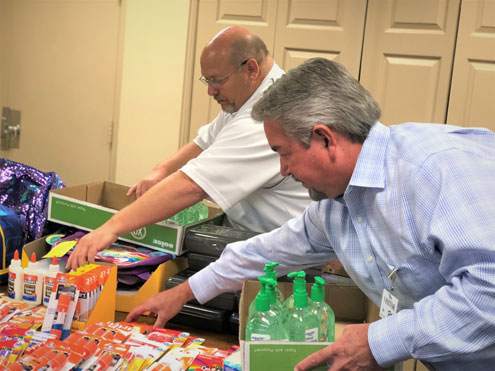 "Our Team Members have really come together to help the foster children of Grayson County," said Ruiz Denison Operations Manager, Mitch Martin. "They have so much happening around them and we are glad to help them prepare for the upcoming school year. They do not have to worry about not having school supplies to complete assignments. They can focus on doing their best in school and having fun."
"Ruiz Foods has been a huge supporter of the Grayson County Child Welfare Board. The school supply drive that they host helps to get some of the 187 kids currently in care the supplies needed to start the school year. This not only helps the kids but helps the wonderful foster parents provide for the needs of these children. The GCCWB would not be able to provide the assistance we do without the support of our wonderful partners like Ruiz Foods and their employees," said Grayson County Child Welfare Board Member Keith Muldrew.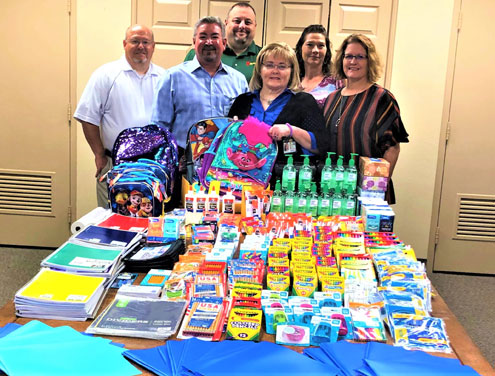 About Ruiz Cares Program
The Ruiz Cares Program is a company-wide initiative that encourages community service among team members and supports their efforts of giving back. Ruiz Foods values teamwork and making a difference; in this case, Ruiz team members make a difference in their community through service projects. This program will help team members become engaged or continue to participate in community service.
Ruiz Cares was launched in 2015 and to date team members have participated in over 600 hours of community service. The program embraces the Ruiz Culture of giving back and working together to make a difference.