Whitesboro, Texas — August 6, 2019 — Chaplains with the Southern Baptists of Texas Convention Disaster Relief (SBTC Disaster Relief) are headed to El Paso to provide spiritual help to those affected by Saturday's mass shooting.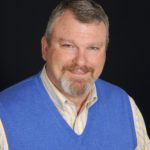 The group of volunteer chaplains includes Mike Flanagan, pastor of First Baptist Church Whitesboro.

They will be stationed near and around the site of the tragedy "to pray with folks and let them tell their story," SBTC chaplain director Gordon Knight said. "We want to do anything we can to help them start healing from this tragic event."

The chaplains, arriving in El Paso on Wednesday, have experience in this type of ministry situation.

"This sort of thing unfortunately happens way too often and we've been a part of several of these mass shooting events," Knight, explained.

That includes the 2017 shooting at First Baptist Church in Sutherland Springs, Texas.