Be our guest for a Salad Luncheon at McKenzie Methodist in Honey Grove Monday, August 19 at 12:00 and hear about the Reading Buddy Program at the Honey Grove Elementary School.
What does a Reading Buddy do?
They read twice a month, on Thursday from 2:30-3:10, at the elementary school with a 1st or 2nd grade student.
Sounds simple but it makes a big impact!
Itís an opportunity to volunteer in your community and takes no special training or advance preparation. By showing up twice a month you can show a child that they matter and reading matters.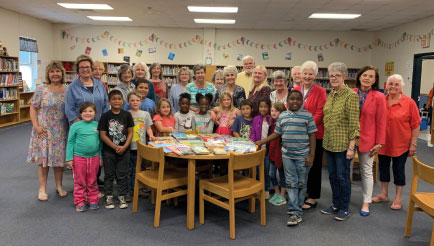 Come join us for lunch and hear more about the program. RSVP to Rhonda at 214-478-3130.