Building dreams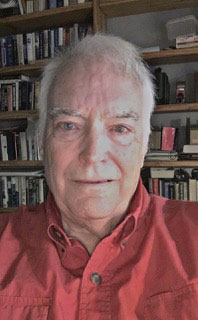 Summary: Most kids are builders. Witness the success of the current rage of the kid construction corps, Bob the Builder. Bob, in a yellow hard hat and tool belt loaded down with pliers, hammer and spanners (Bob is British, what.) and all other manner of tools, builds away in cartoon land and attaches his friendly face to enough toys to stock a hardware store. Bob the Builder is new, but when it comes to construction, older is sometimes just as good, if not better.

***

Last week, while in a store, I saw a familiar builder's friend on the shelf in a new package—Lincoln Logs. Lincoln Logs were invented by John Lloyd Wright in 1916. He was the son of renowned architect Frank Lloyd Wright, said that the interlocking notches for the logs were inspired by the foundation of the Imperial Hotel in Tokyo that his father had designed.

The logs were successful from the very beginning, and after World War II the demand rose even faster as the baby boomers began building endless log cabins. The toy building set was one of the first products of its type to be advertised on the new medium of television, on a 1953 program called "Pioneer Playhouse."

We had a set of Lincoln Logs at home, but our collection could not compare with what I occasionally got to play with in Leonard. Sometimes, on visits to my grandparents, I would go down the street to the big brick mansion, at least it impressed me as what proper mansion should look like, that sat on an entire block in the middle of town. It was the home of Mr. and Mrs. Felix Price, who were among my grandparents best friends.

The Price's son, Tommy, who was grown and had moved away, had the mother of all Lincoln Log collections. When I came for a visit, Mrs. Price would haul them out when I came down, and I would commence to building cabins and forts—entire towns—with study log walls bright green roofs and red chimneys.

It was also a special treat to be at the Prices on wash day when Mrs. Price would do the laundry down in the basement. She would fill a wash tub with water and bluing (a whitening agent) and the bright blue water made a much better ocean for toy boats than clear water in the bathtub, much more nautical.

I grew up in the pre-Leggo era, but we had something similar. They were wooden building blocks, red or yellow in color with a similar design of locking pegs and holes that held them together. You could construct very realistic buildings and add cardboard windows, doors and roofs if you had a mind too. Most of my endeavors were military in design, with forts and block houses going up protect little plastic cowboys from little plastic Indians. The blocks were made by Haslam and called American Bricks. I found some on the Web, but most of them were later plastic versions.

Other kids in the neighbor would come to our house to play and build things with our bricks, but the most dedicated builder was Kathy Bowden. She was Bush Bowden's little sister, only five or six, and too young to play regularly with the kids closer to our age.

She loved playing with the bricks. She was a wall builder. That is all I ever saw her make. Just walls. No houses, no forts, nothing but walls. Sometimes there would be a 90 degree angle producing two walls, but usually it was one long high wall. Kathy would come up to our house to play with the bricks even when none of the other kids were around. My mother would give her a cookie, and while she worked in the kitchen, Kathy would set to building a wall, then push it over and start again.

For whatever reason, we never had an Erector Set at our house. Bob Arledge had one though and while in high school, we once spent a night, when we were supposed to be studying for an exam, building a giant Bailey bridge, complete with an electric motor that would raise and lower the structure over an imaginary river.

The Erector Set came along in 1913, the brainchild of manufacturer of toy magic kits named A.C. Gilbert. Children could add to existing inventories of beams and pulleys and gears eventually reaching the No. 12 1/2 Deluxe kit that had enough parts to build the "Mysterious Walking Robot."

Charles Pajeau, an Evenston, IL stonemason, was inspired by watching children play with pencils, sticks and empty tread spools. The product of that inspiration was "Tinkertoys", introduced in 1914.

The toy did not catch on at first and a second marketing effort during the Christmas season was doing no better until Pajeau hired a few midgets to dress up in elf costumes and build thing from the Tinkertoys in a Chicago department store window. Within a year a million sets of Tinkertoys were in the hands of inventive children all over the country.

Tinkertoys celebrated birthday 105 in 2019. The wooden dowels and spools are gone—they are made of plastic now—but the fun is still to be found when a child opens the box and spills the contents out on the floor.

I never played with Legos, but they look like fun. I once drove half way across Atlanta to take in an exhibit of giant models made with thousands, probably millions of the plastic blocks. Developed in Denmark during the 1930s, children all over the world are now spending happy hours building something, knocking it down and then building it again with Legos. And after all, that what is important to a child. Nothing is permanent, and no matter what happens, you can always build it again, sort of like dreams.