Bonham -- For a little while Saturday, Packards and panel wagons were prowling the street, Ramblers were revving their engines and Studebakers were stalking their cookie-cutter modern contemporaries as the annual Bugtussle Trek passed through Bonham.
The trek began Saturday morning in Farmersville and the first stop was on the Leonard Square.
The next stop for this annual tour was historic downtown Bonham, where trekkers stretched their legs by visiting Pete Phillips's automotive restoration shop and other local businesses.
Then, it was off to Honey Grove for lunch, followed by a visit to Roxton to stop at the pharmacy museum.
Saturday evening would find the Bugtussle Trek in Paris for a banquet to celebrate this intrepid group of travelers.
On Sunday morning, trekkers made the journey back to Farmersville for brunch and to begin planning the 2018 Bugtussle Trek.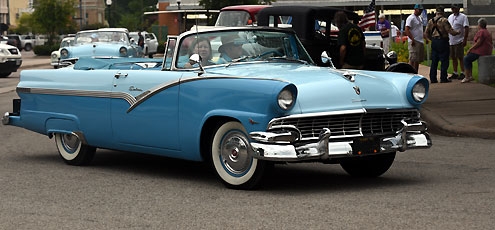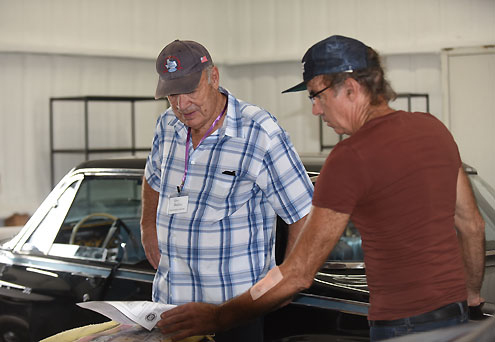 Automotive restoration expert Pete Phillips (right) opened his shop and welcomed Bugtussle Trekkers.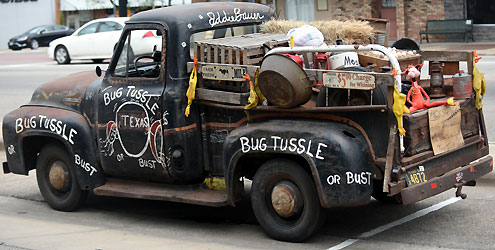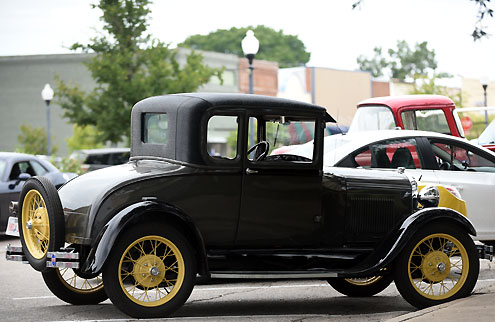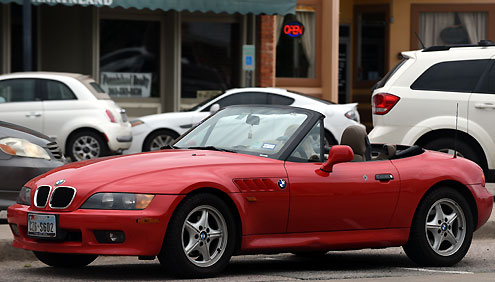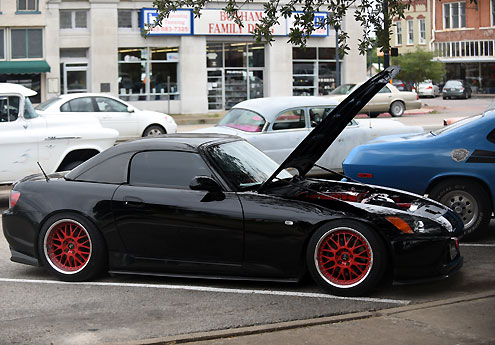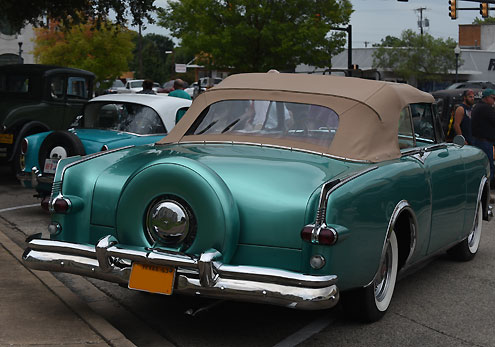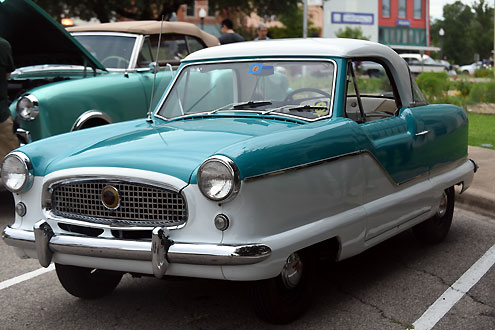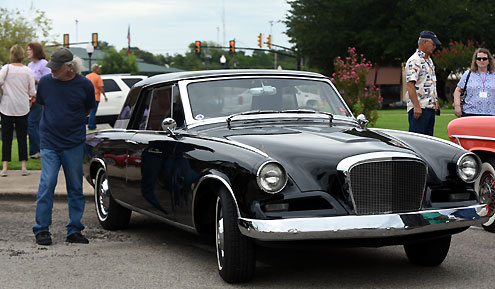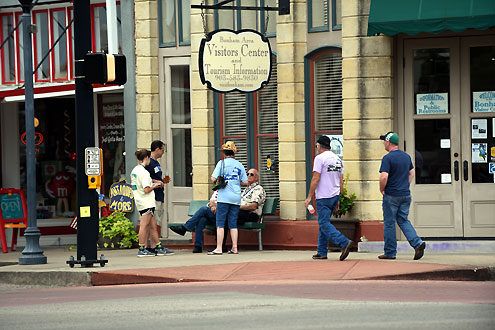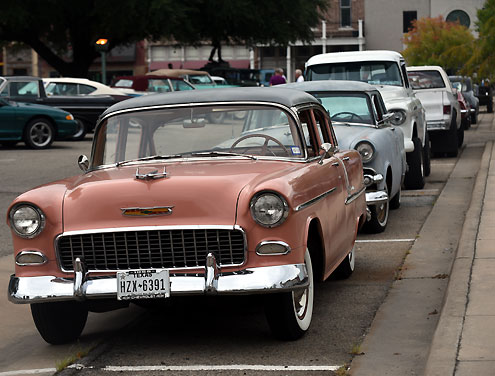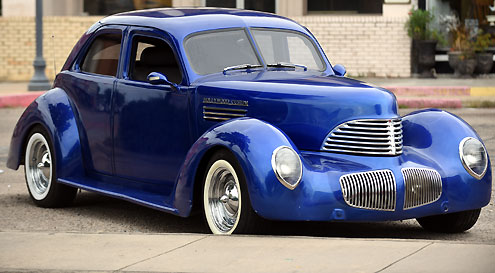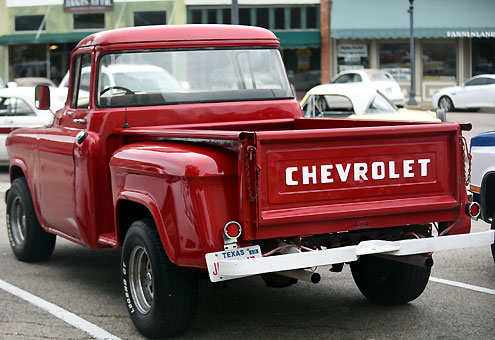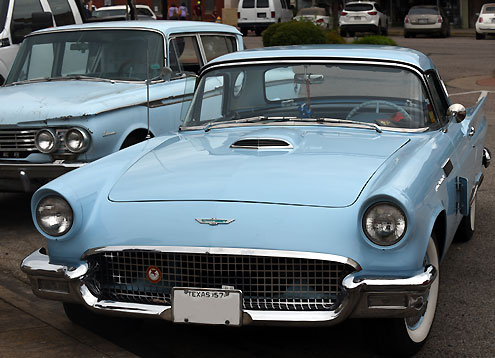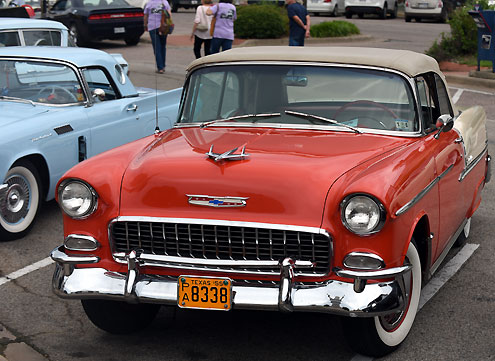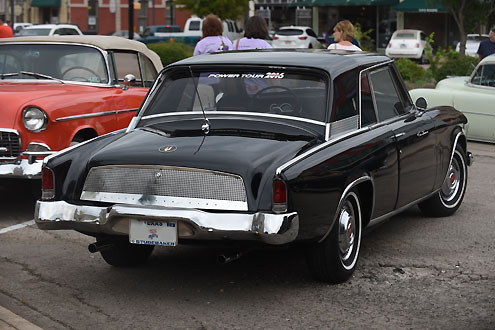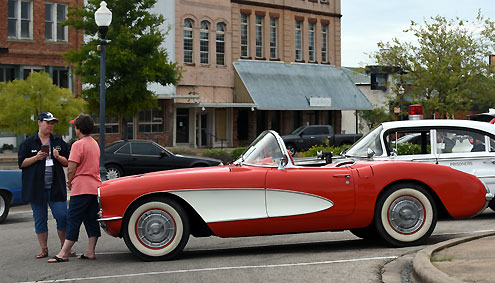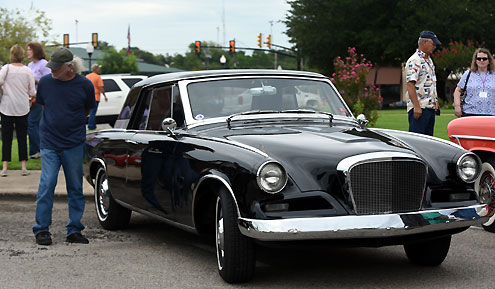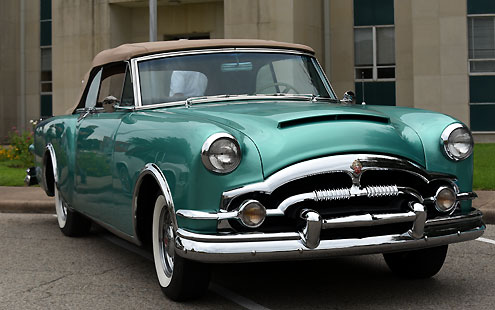 photos by Allen Rich