From the Governor's Office:
Excerpt: Statement on State Auditor's Report on CHIP
Jul. 08, 2004 (Austin) "CHIP has been a very successful program that has provided health insurance for thousands of Texas children. However, the finding by the state auditor that CHIP overpaid contractors by as much as $20 million is more than disconcerting. It is inexcusable.
Texas Music Office Announcement:
Leonard Picnic
July 21-24
City Park; Leonard
Beth Anderson; Beth Anderson
P.O. Box 1108; Leonard, TX 75452
(903) 587-3303; (903) 587-3303; Fax (903) 587-9893
banderson@NOSPAMleonardonline.net


From Department of Health and Human Services:
HHSC Response to SAO Report on CHIP EPO Contract


From Texas Parks and Wildlife: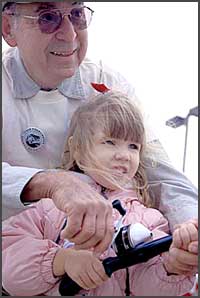 Wheelchair accessible wildlife sites
The following is a list of wildlife viewing sites in Texas that are wheelchair-accessible. For details, please contact the site directly. This list is offered as a public service to our constituents as the data is being compiled. We want to make this list as complete as possible. If you know of other sites that should be added to the list, please email NatureTourism@tpwd.state.tx.us.


From Department of Agriculture: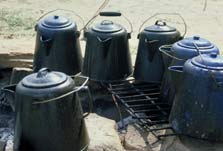 Excerpt: Workshop Highlights Rural Development and Downtown Revitalization
July 7 – (AUSTIN) Agriculture Commissioner Susan Combs announced that the Texas Department of Agriculture is partnering with the U.S. Department of Agriculture and the Big Spring Downtown Revitalization Association to host a workshop on rural development and downtown revitalization. The workshop is 3 p.m. to 7:30 p.m. July 8 in Big Spring, at the Hanger 25 Air Museum, 1911 Apron Drive. (Possible coverage of event available in next week's column.)


From Texas Commission on Environmental Quality:
Excerpt: State and Local Sales Tax Revenues Remain Healthy July 9 - (Austin) Texas Comptroller Carole Keeton Strayhorn today said the state received $1.18 billion in sales tax revenue in June, up 4.1 percent compared to June 2003, and marking 10 consecutive months of sales tax growth. So far in fiscal year 2004, state sales tax revenue is up 7.7 percent compared to the same point in fiscal year 2003.


From Texas Department of Transportation:
Excerpt: Strategic Plan for the Texas Mobility Fund
The Texas Transportation Commission has approved a draft Strategic Plan for the Texas Mobility Fund. This new money could inject up to $3 billion into the state's transportation coffers. Interested Texans are invited to comment by July 15, 2004, on the draft proposal.


From Texas Department of Public Safety: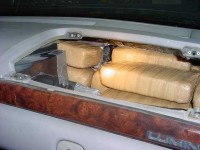 Excerpt: Troopers Continue to Set Drug Seizure Records
Drug seizures by DPS troopers increased in 2003—making it the third highest dollar total in DPS history.


From Texas Department of Homeland Security:
Current Status: ELEVATED


From the Senate Press Office:
Excerpt: * Senate Committee Examines Border Issues
July 7, 2004 (Austin) - The Texas Senate Committee on International Relations and Trade visited San Antonio today, July 7, 2004, to examine what effect recent federal legislation such as the North American Free Trade Agreement (NAFTA) has had on the border economy. In opening remarks, Chairman Eddie Lucio criticized federal government agencies that make regulations that affect people, but refuse to explain those regulations to state legislative committees such as his.
*Information available at the 'What's New' link for Senate News changes each week.
Senate Committees:
| | | | | |
| --- | --- | --- | --- | --- |
| DATE | TIME | COMMITTEE | ROOM | WEBCAST |
| July 12, 2004 | 10:00 AM | | Capitol Ext. E1.028 | YES |
| July 27, 2004 | 10:00 AM | | Capitol Ext. E1.028 | YES |


From the House Press Office:
Excerpt: HOUSE TRACTS ERCOT INVESTIGATION
King wants investigation and audits complete before Committee takes testimony

July 8 – (Austin) State Representative Phil King (Weatherford), chairman of the House Committee on Regulated Industries, announced today that his committee will receive testimony after the executive branch agencies have completed their investigations of possible criminal conduct and fiscal mismanagement at the Electric Reliability Council of Texas. ERCOT coordinates the flow of electric power through most of Texas and falls under the jurisdiction of King's committee along with the Public Utility Commission.
REP. HOPSON ANNOUNCES UTILITY PROGRAM FOR LOW-INCOME HOUSEHOLDS
July 7 (AUSTIN) State Representative Chuck Hopson (Jacksonville) announced today that as the hot and humid months of summer continue to unfold this year, it is likely that many Texans will find their electricity bills increasing.

Each summer, a number of people who cannot afford the increased costs of electricity choose to not air condition their homes thus endangering themselves and their families. Elderly Texans are at an increased risk, as they are more prone to the effects of the summer heat. As a consequence, tragedies can and often do result from heat exhaustion and dehydration. Fortunately, the Low-Income Telephone and Electric Utility Programs (LITE-UP Texas) provide assistance with their utility bill payments to customers at or below 125% of the federal poverty level.
House Committees – view schedules
---
© 2004 by DS Gands – ALL RIGHTS RESERVED
DS Gands is a journalist living in North Texas and has been published in various magazines and newspapers since 1977.
Contact: austin_impacts@columnist.com
Links provided in this column are current at the time of publication. Austin Impacts is not responsible for link validation, broken links, or damage incurred from data viewed/received from any links provided.
---