Vol. I No. 3

Excerpts from the Governor's Office:
Gov. Perry Orders Investigation of Child Protective Services
July 1 – (AUSTIN) Gov. Perry today ordered a statewide investigation into the
practices and procedures of Child Protective Services, citing discrepancies in
casework documentation, concerns over casework management and inaction
when children have been exposed to abusive situations.
Gov. Perry Announces $2.7 million in FQHC Grants
June 28 – (TYLER) Gov. Rick Perry today announced $2.7 million in incubator
grants for Federally Qualified Health Centers (FQHC) to assist communities in
developing and expanding health care services to low-income and uninsured
Texans.
Gov. Perry Lauds Conditional EPA Approval Of Fine-Particle Pollution Level
June 28 – (Austin) Gov. Rick Perry today announced that the Environmental
Protection Agency (EPA) has given Texas conditional approval regarding
federal health-based fine-particle standards. The governor also praised residents
for continuing their efforts to improve the state's environment.


From Texas Workforce Commission:
Texas Business Conference: July 9th, Victoria, Texas
Ron Lehman, the Commissioner Representing Employers at the Texas
Workforce Commission, invites you to attend the 2004 Texas Business
Conference. We have planned an informative, full-day conference that can help
you save money by avoiding some costly pitfalls when operating your business
and managing your employees.


From Department of Health and Human Services:
TWC's three commissioners hear administrative reports, discuss and act on
agency business, and decide unemployment insurance cases weekly in Room
244, Texas Workforce Commission, 101 E. 15th St., Austin, TX 78778. The
public is invited to appear before the commission and speak on any issue
within the jurisdiction of the commission. The next meetings will be:
July 6, 2004 - 9:00 a.m.
July 13, 2004 - 9:00 a.m.
July 22, 2004 - 1:00 p.m.
July 27, 2004 - 9:00 a.m.
Audio Webcasts of TWC Commission Meetings are now available.


Excerpts from Department of Health:
July 3, 2004 - The Texas Department of Health today reported that so far 100
people in Texas will need to receive post-exposure rabies prevention treatment
as a precaution after possibly being exposed to rabies in connection with the
transplant of organs from a donor who was later confirmed to have been
infected with the rabies virus.
West Nile -- July 1, 2004
In 2004, West Nile has been detected in birds, mosquitoes or horses in 11 Texas counties: Brazoria, Brazos, Fort Bend, Harris, La Salle, Leon, Lubbock, Montgomery, Orange, Tarrant and Taylor counties. No human cases have been recorded in 2004 in Texas.


From Comptroller's Office:
Comptroller Strayhorn To Propose New Laws For "Forgotten Children" In
July 2 - (Austin) Texas Comptroller Carole Keeton Strayhorn today said she has instructed her staff to develop sweeping new legislation to reform the foster care system in Texas after the agency that oversees the system failed to implement or respond to inquiries about most of her recommended changes.


From Texas Parks and Wildlife:
ROWLAND'S RECORD TROUT SHOWS TEXAS POTENTIAL
June 28 – (AUSTIN) While many anglers along the Texas coast were 
complaining about unusually poor catch rates during 2002, Carl "Bud" 
Rowland was enjoying a record year. While flyfishing the lower Laguna
Madre on May 23, 2002, Rowland caught and released a spotted seatrout 
that measured 37 1/4 inches and weighed 15 pounds, 6 ounces -- a new 
line class world record and eventual Texas state record.
Ironically, those tough fishing conditions may have set the stage for
banner fishing along the coast this year, including the potential for a new
state record trout, according to Texas Parks and Wildlife Department
coastal fisheries science director Mark Fisher.


From Department of Agriculture: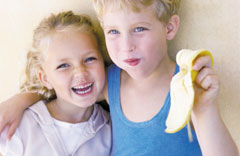 Good Nutrition. Good Health. Strong Future.
Welcome to the Texas Department of Agriculture's
Square Meals Web site, where you will find tips, tools and information on
real ways to help ensure a healthier future for Texas children.


From Texas Commission on Environmental Quality:
TCEQ Fines Waste Management of Texas $244,420
The Texas Commission on Environmental Quality (TCEQ) today approved an
agreed order assessing Waste Management of Texas, Inc., $244,420 in fines
for various violations at its Austin Community Recycling and Disposal Facility
in Travis County.


From Texas Department of Transportation:
State advises motorists of few work zone delays for holiday travel
Who, What, When, Where
July 1 - TxDOT is doing its part to make holiday travel easier for motorists.
Construction projects will cease operation during the July Fourth holiday
period. Work zone lane closures will be in effect in some areas and could
cause some traffic delay.


From Texas Department of Public Safety:
Missing Persons DNA Database Solves First Cold Cases
June 30 (Austin) Texas missing persons cases have been solved through
DNA testing.
Donna Williamson, a 19-year-old North Richland Hills woman, had last
been seen in August 1982. Her name and photograph were included in the
DPS Missing Persons Clearinghouse database.


From Texas Department of Homeland Security:
Current Status: ELEVATED


From the Senate Press Office:
Rock Crushers Committee Examines Regulation of Quarries
June 30 – (Austin) The Advisory Committee on Rock Crushers and Quarries
is examining how quarries in Texas should be regulated so that their operations interfere as little as possible with nearby residences. At a meeting today,
Wednesday, June 30, 2004, the committee discussed what regulations are
currently in place.
Click on the link to read Senator Estes' statements at the hearing.
Senate Committees:
Date

Time

Committee

Location

Live
WEBCAST

Notes

July 7, 2004

10:30 AM

San Antonio City Council Chamber
Municipal Plaza Building
City Hall Complex, first floor
103 Mail Plaza

NO

July 12, 2004

10:00 AM

Capitol Ext. E1.028

YES

July 13, 2004

10:00 AM

Hangar Hotel
155 Airport Road
Fredericksburg, Texas

NO

*MEETING CANCELLED*

July 27, 2004

10:00 AM

Capitol Ext. E1.028

YES


From the House Press Office:
CHAIRMAN URESTI SUPPORTS GOVERNOR PERRY'S ORDER FOR A STATEWIDE INVESTIGATION ON CPSFor Immediate Release
Thursday, July 1, 2004
San Antonio - Rep. Uresti applauds Governor Perry's order for a statewide
investigation on Child Protective Services (CPS). In recent months, Chairman
Uresti's office has been flooded with phone calls and emails from families
across Texas experiencing the negative effects of the current system, and
despite the Chairman's call for an overall state audit, the problem is far from
over.
House Committees:
---
© 2004 by DS Gands – ALL RIGHTS RESERVED
DS Gands is a journalist living in North Texas and has been published in various magazines and newspapers since 1977.
Contact: austin_impacts@columnist.com
---