Okemah, Oklahoma -- Arlo Guthrie, Steve Earle, Slaid Cleaves and dozens of other American and international folk music stars are scheduled for the seventh annual Woody Guthrie Folk Festival, July 14-18, 2004, celebrating the life and rich musical legacy of one of America's greatest folk music songwriters and troubadours, Woody Guthrie.
The festival takes place in the late icon's hometown of Okemah, Okla., just west of Oklahoma City.
The seventh annual festival marks the return of the Guthrie clan son Arlo Guthrie, granddaughter Sarah Lee Guthrie (performing with husband Johnny Irion), and perennial guest of honor Mary Jo Edgmon, Guthrie's younger sister as well as more than 50 other artists of every genre folk, alt-country, rock, Red Dirt, bluegrass and more who cite Guthrie's many songs and pages of prose as a significant inspiration on their own creativity.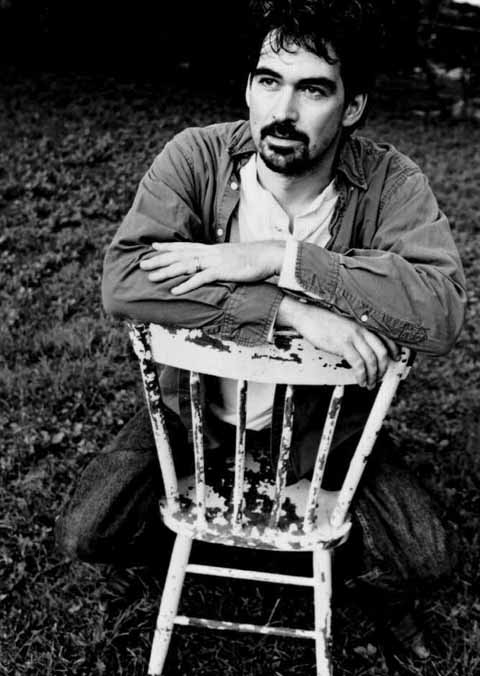 Slaid Cleaves
The festival begins with a ticketed event, the annual Tribute to Woody Guthrie, at 8 p.m. Wednesday, July 14, at the historic Crystal Theater in downtown Okemah.
This year the tribute is titled "Happy Birthday, Woody" in recognition of what would have been Guthrie's 92nd birthday. Modeled after the successful Guthrie tribute concerts held in New York in 1968 and Los Angeles in 1970 (which featured Bob Dylan, Judy Collins, Pete Seeger and more), this show features festival artists performing Guthrie songs between narrated passages from Woody's poetry and prose.
Scheduled to perform at this fund-raising event are Jimmy LaFave, Slaid Cleaves, Sarah Lee Guthrie & Johnny Irion, the Burns Sisters, Joel Rafael and many more, backed by Terry "Buffalo" Ware and his band.
This ticketed event helps raise money to fund the rest of the festival. Tickets are $25 general admission or $35 Gold Circle seating (which includes a catered reception with the performers after the show) and will be available beginning June 1 through Star Tickets outlets:
www.startickets.com
,
(888) 597-7827
and participating Albertson's grocery locations in Oklahoma.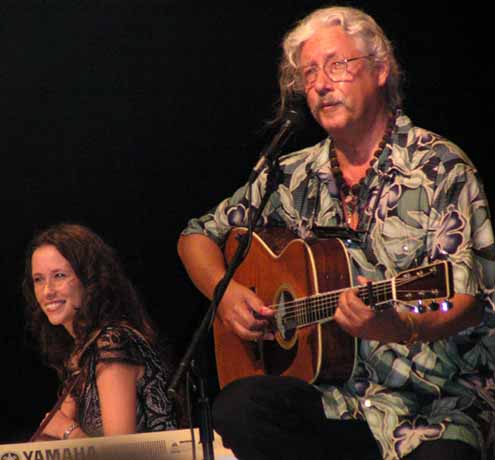 Arlo and Sarah Lee Guthrie
The next four days are filled with free concerts, throughout the afternoons at several indoor venues in downtown Okemah and the main stage performances at night at the Pastures of Plenty Amphitheater.
Thursday, July 15, the main stage lineup features acclaimed Austin stalwart Slaid Cleaves headlining an A-plus evening of music that includes Bob Childers, Randy Crouch & Friends; Kris Delmhorst; Hans Theesink (from Austria); Ryan Shupe & the Rubber Band; and the Lady Songwriters in the Round, featuring Karen Mal, Emily Kaitz and Audrey Auld (from Austin, Arkansas and Australia, respectively).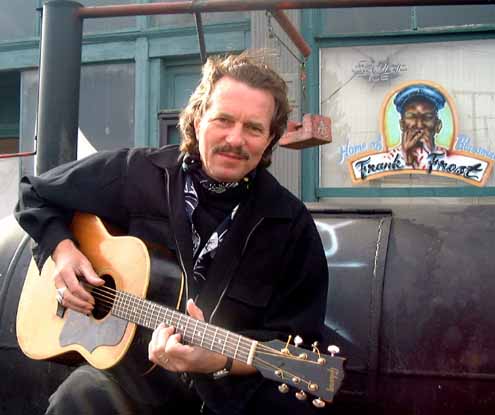 Hans Theessink (Hans will also be playing at the Harmony House north of Bonham this summer.)
Amphitheater acts on Friday, July 16, include Susan Gibson, Steppin in It, the Joel Rafael Band, Guy Songwriters in the Round (featuring Don Conoscenti, Johnsmith and Christopher Williams), Jimmy LaFave and the evening's special guest, legendary roots-music maverick Steve Earle.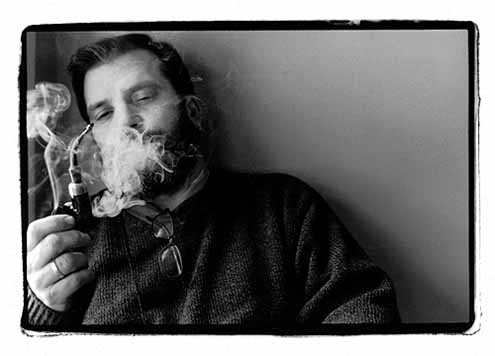 Steve Earl
July 17, Saturday night's main bill includes the Red Dirt Rangers, the Burns Sisters, Michael Fracasso, Sarah Lee Guthrie & Johnny Irion, David Wilcox and featured guest and friend of the festival Arlo Guthrie. Daytime concerts feature such artists as Mary Reynolds, Ronny Elliott, Larry Long, Brandon Jenkins and many more, plus a special performance by various Guthrie descendants, billed as the Guthrie Family Jam Band.
The festival concludes with the annual "Hoot for Huntington's," at noon Sunday, July 18, in the Crystal Theater. It's a free-form jam by festival performers. Admission is free, but donations to the Oklahoma chapter of the Huntington's Disease Society of America are encouraged. The event raises awareness of Huntington's disease, the genetic neurological disorder from which Guthrie suffered.
Evening festival performances begin at 6:30 p.m. at the Pastures of Plenty Amphitheater, just east of Okemah. The shows are free, though there is a $10 parking fee at the amphitheater.
Morning and afternoon performances take place at the Crystal Theater and the Brick Street Café in downtown Okemah. Musicians can sign up to perform at open-microphone events from 11 a.m. to 4:30 p.m. Friday and Saturday at Lou's Rocky Road Tavern, also downtown.
In addition to the many musical performances, other events include the children's festival, from 10 a.m. to 3:30 p.m. Friday and Saturday in Okemah's City Park, featuring many activities for kids (petting zoo, rock climbing wall, games, food, crafts), plus special kid-friendly performances by festival artists such as the Red Dirt Rangers, Mary Reynolds and Larry Long. Panel discussions and workshop schedules will be announced soon.
This annual concert event brings together artists and fans who embrace the energized and vigorous spirit of Woody Guthrie (1912-67), author of such American musical chronicles as "This Land Is Land," "So Long, It's Been Good to Know Ya," "Oklahoma Hills," "Pastures of Plenty" and thousands of others. His songs and writings have inspired creative people of every genre around the world, and he hammered out the template most socially conscious folk and rock musicians have used to shape their own creativity and expressions, from Bob Dylan and Bruce Springsteen to Billy Bragg and Steve Earle.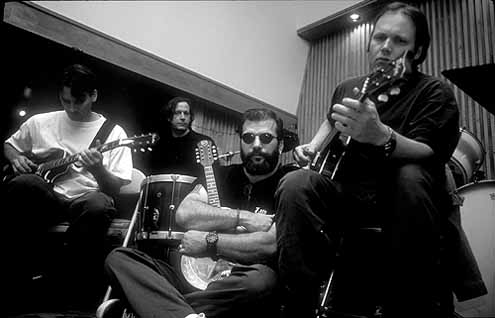 Steve Earl Band
The Woody Guthrie Folk Festival is organized and produced by the Woody Guthrie Coalition, a 501(c) 3 nonprofit corporation, and the event is made possible in part by grants provided by the Oklahoma Arts Council and the Viersen Family Foundation. Other sponsors of the 2004 festival include Taylor Guitars, Intellitouch Tuner, Okemah National Bank, Parks Brothers Hardware, Oklahoma AFL/CIO, New Dominion LLC, Grape Ranch, John's Bar-B-Q, Johnnie's Charcoal Burgers, Okemah Casino and Okemah Care Center.
For more information about the artists, schedules and events, please visit our Web site, www.woodyguthrie.com, or call (918) 623-2440.