McKinney -- Ronald Jones rushed for three touchdowns to lead his McKinney North Bulldogs to a 39-28 victory over the Denison Yellowjackets in District 10-5A competition Friday.
The Yellowjackets put up a valiant fight on the road as Denison led 6-3 after the first quarter before McKinney North took a slim 17-15 advantage into the locker room at the half.
McKinney North held a tenuous 24-22 lead going into the fourth quarter before the Bulldogs got a little breathing room on a 13-yard scoring run by Jones.
Unfazed, Denison answered with an 80-yard pass from Devon Blanton to Steven Wagoner to cut the McKinney North lead down to 31-29 with six minutes left to play.
McKinney North finally put the game away when Jones scored his third touchdown of the night with just over a minute and a half remaining on the clock.
The Bulldogs improved to 4-1 in District 10-5A and remained in a tie for second place with Lovejoy. Wylie leads the district with a 5-0 record.
The loss drops Denison to 1-4.
In other district action, Lovejoy scored 75 points in a win over Prosper, Wylie East (3-2) put away McKinney 35-14, and Wylie defeated Sherman 28-6.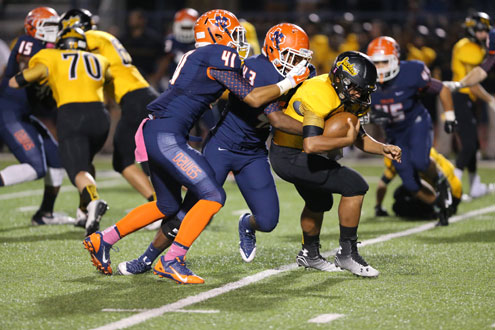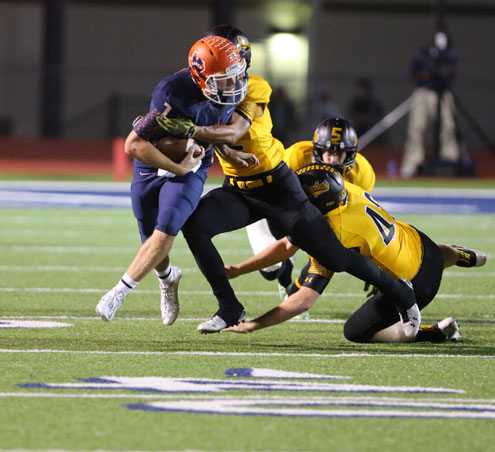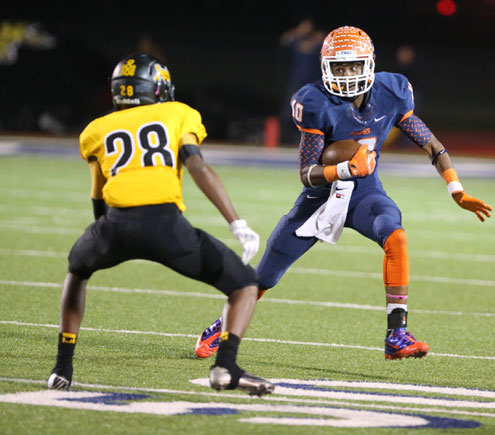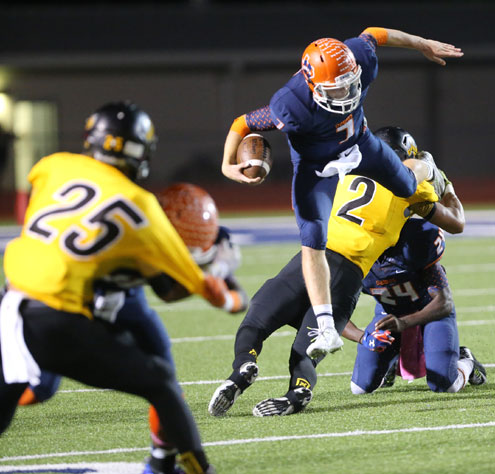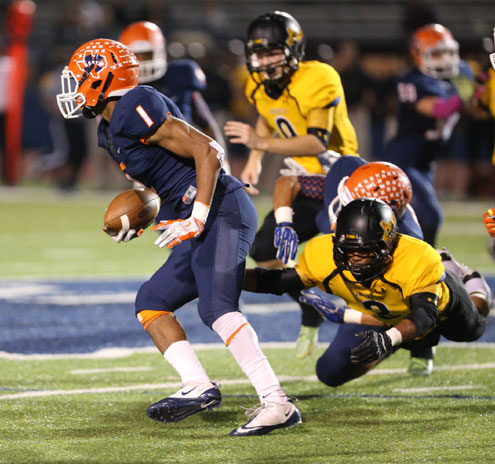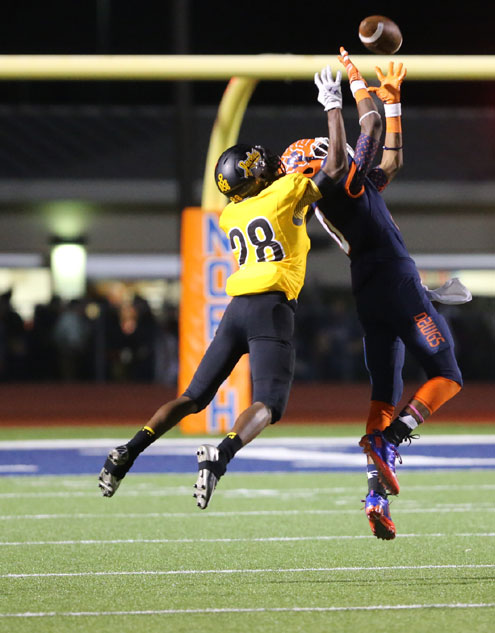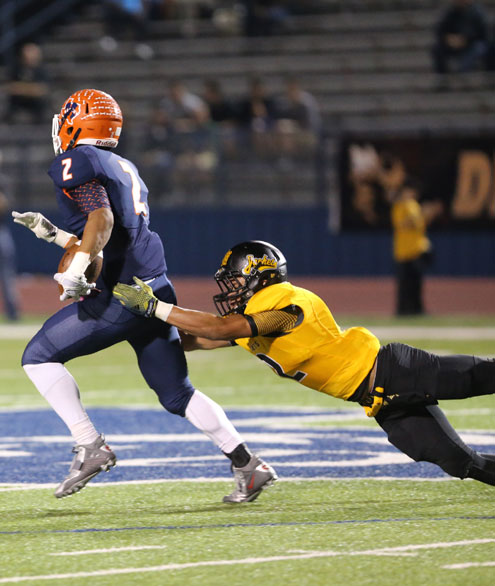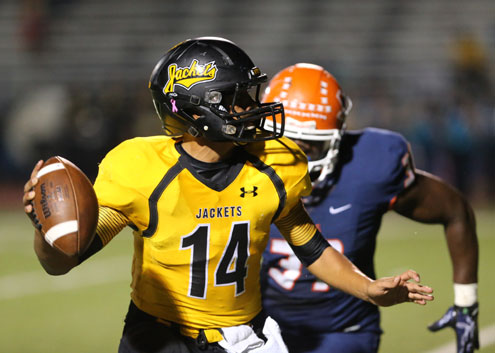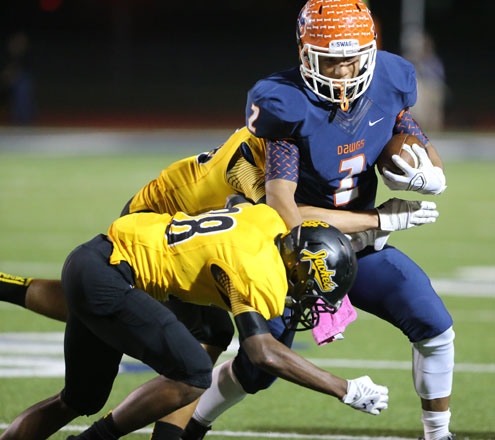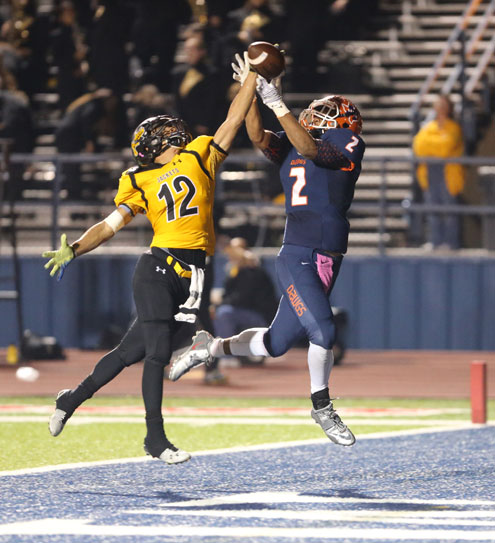 photos by Rog Pachuta of www.BuzzzPhotos.com