Salida, Colorado -- As the 45th longest river on the planet, the Arkansas River travels through four states on its 1469-mile journey to the Mississippi River and provides valuable resources to Pueblo, Colorado, Wichita, Kansas, Tulsa, Oklahoma, and Little Rock, Arkansas along the way. Every stretch of this river has its attributes, but during the dog days of summer trout fishermen flock to the headwaters at the Collegiate Peaks where crystal-clear water cascades out of the heart of Colorado's Rocky Mountains.
Welcome to Salida, Colorado --God's Country -- where scenery is bountiful and, at 7,000 feet above sea level, oxygen is scarce. If you think air is hard to come by here, try the Upper Arkansas Valley where 15 peaks jut more than 14,000 feet into the air.
Whether you enjoy photography, white-water rafting, fly fishing, visiting art-laden cities like Salida or just getting away to a place where scorching summer temperatures give way to crisp mountain breezes, the Rocky Mountains beckon.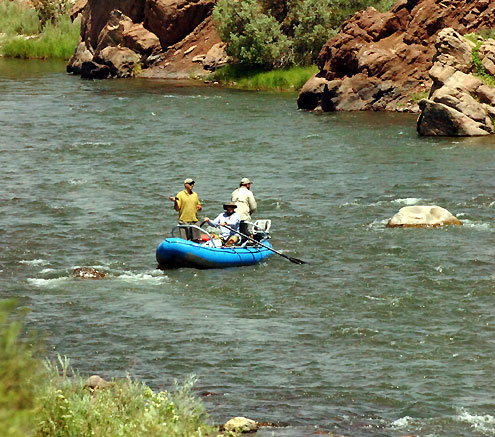 Anglers take a guided float trip on the Arkansas River just below Salida, Colorado.
And don't overlook this river's history.
Native Americans have lived along the Arkansas River for thousands of years. Europeans first laid eyes on the Arkansas River slightly more that 473 years ago -- June 29, 1541, to be exact -- when members of Coronado's expedition gazed at its waters in what is now Kansas. From 1819 until Texas was annexed in 1846, the Arkansas river was the border between the U.S. and Mexico. The Santa Fe Trail followed the Arkansas through Kansas until the trail turned southwest towards Cimarron, New Mexico. Lured by the intoxicating dream of placer gold just there for the taking, thousands of prospectors poured into the Leadville, Colorado area in 1859.
But it's not gold panning, shopping for the work of regional artists or researching history that brings the North Texas e-News crew to this neck of the woods -- although there will be time for all that later. Today, it is the telltale swirl of a trout as a hopper fly settles on the water.
Native cutthroat trout ruled these waters when the first fisherman arrived. Trout Unlimited ranks the Arkansas River as one of the top 100 trout streams in the U.S. now because of a healthy population of brown trout and rainbow trout.
Whether it is a guided fishing, an exhilarating kayak run or a whitewater rafting trip that brings you to the banks of the Arkansas River, it is hard to beat Salida, Colorado as a home base. Oh, and if you are looking for that perfect duck and wild mushroom egg roll, they've got that covered, too, at an interesting eatery called Laughing Ladies Cafe. Affordable art galleries, incredible restaurants, shopping galore and the abundant natural resources of the Rocky Mountains all come together in this hip mountain village.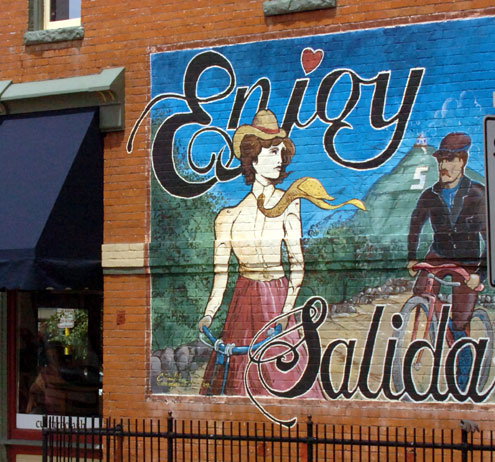 The 2010 U.S. Census showed that 5,236 peopled called Salida home in 2010, but there seemed to be at least that many people cruising the streets on bicycles there on a sunny day.
Now that Texas has raised the speed limit to 75 mph in many places, Colorado may just be closer to North Texas than you think. Trinidad, Colorado is 600 miles from the Sherman/Denison area; leave town at 4:00 p.m. and you can be checking into Trinidad's new La Quinta Inn just after midnight. If that sounds too good to be true, remember you gain an hour when you enter the Mountain Standard Time Zone. And remember to ask for a room on the west side so that you wake up to see the sun coming up on the Rocky Mountains.
Grab a cup of coffee in Trinidad the next morning and take I-25 north to Walsenburg where you hit Hwy 69 for a trip through farm and ranch country. Breakfast is in Westcliffe, a quaint little town in the shadow of the Rockies. Then it's back on the road for a short drive to the Arkansas River.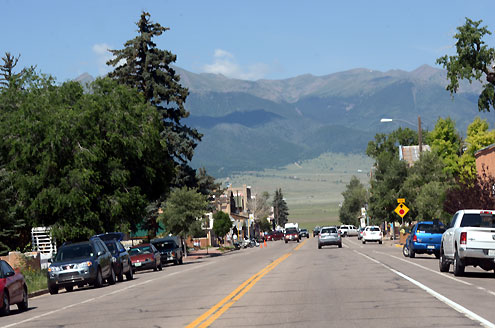 Westcliffe, Colorado
A few more minutes and you are in Salida and thinking about lunch. Try the chicken burrito at Rise and Shine, a combination bakery, café and gallery where Lila and John McClellan serve up a tasty green chili sauce that would make the folks in Santa Fe green with jealousy.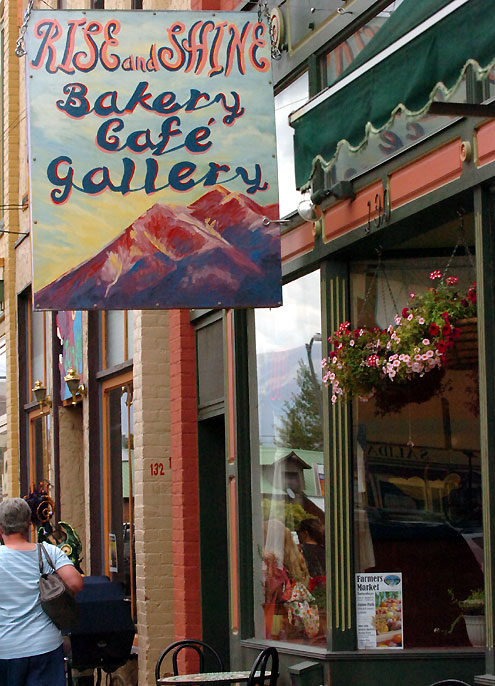 Rise and Shine, an ambitious enterprise that is part bakery, part restaurant and part gallery.
If you take all the best of Lake Placid, New York and Austin, Texas and condense them down to one very small town, you'd have Salida. It seems everyone here is an artist and galleries dot the downtown area, but no trip here is complete without a visit to Carl Ortman's studio and Bungled Jungle, the brainchild of Pat Landreth and Suzanne Montano.
Creations on display in Bungled Jungle.
Fishermen who prefer smaller streams and want to stay at Monarch Pass west of Salida should contact Gigi Griefenberg, owner of Ski Town Condos. Gigi knows all the best trails in the area and a couple of overlooked streams where brookies are just waiting to volunteer for supper.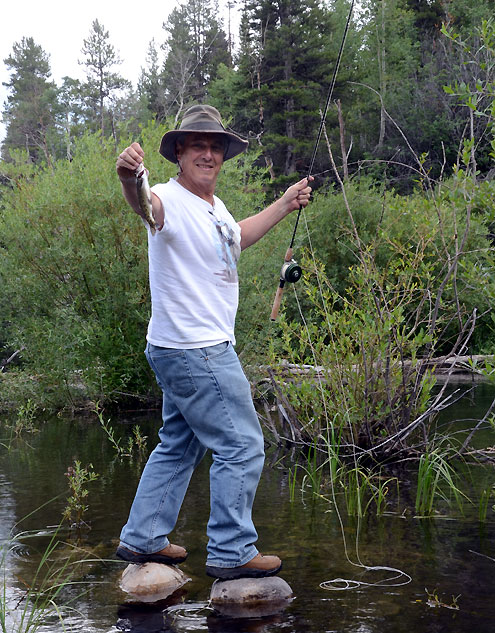 For more information, visit www.skitowncondos.com or email gigi@skitowncondos.com.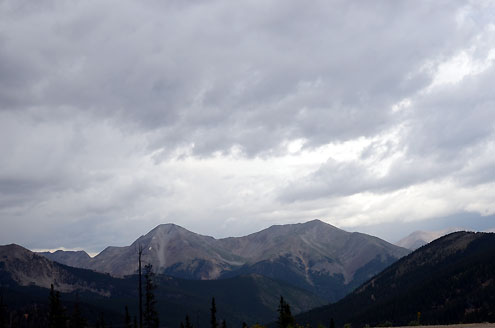 Monarch Pass
To be continued.....
on the way to Westcliff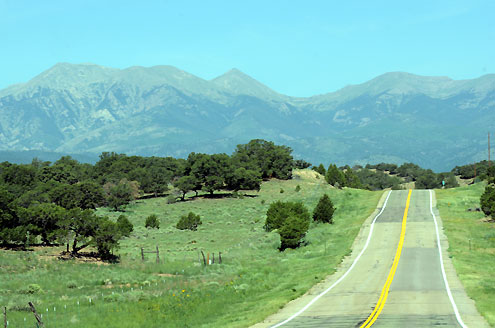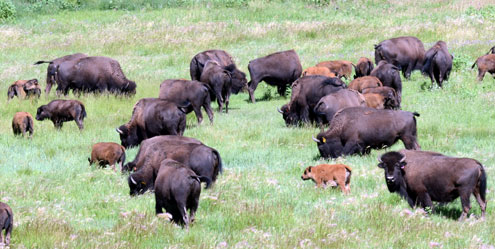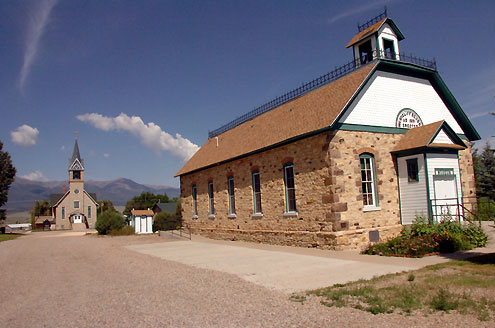 Historic buildings in Westcliffe, Colorado
Arkansas River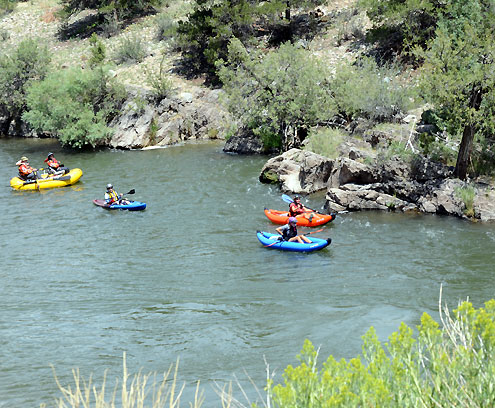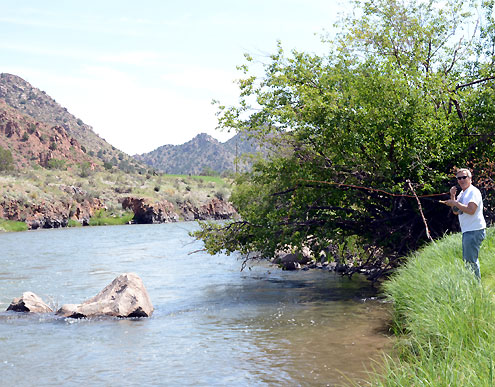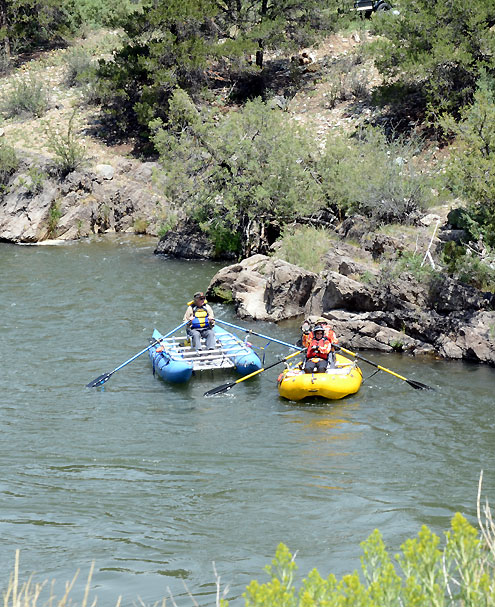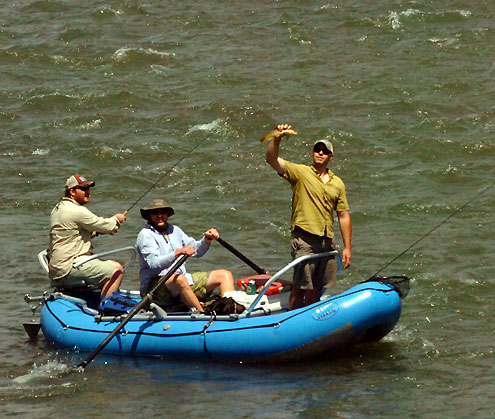 Reeling in a nice brown trout.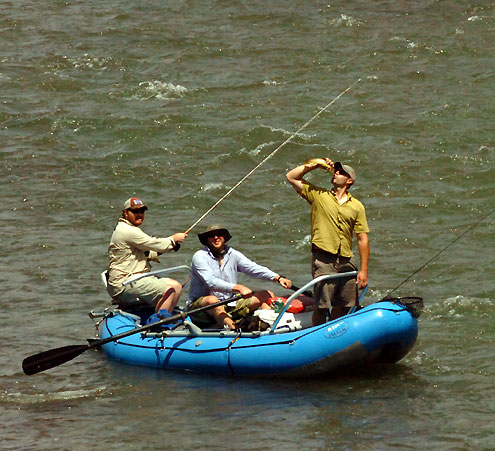 You've heard of catch and release...well, this happy fisherman is practicing kiss and release.
Salida, Colorado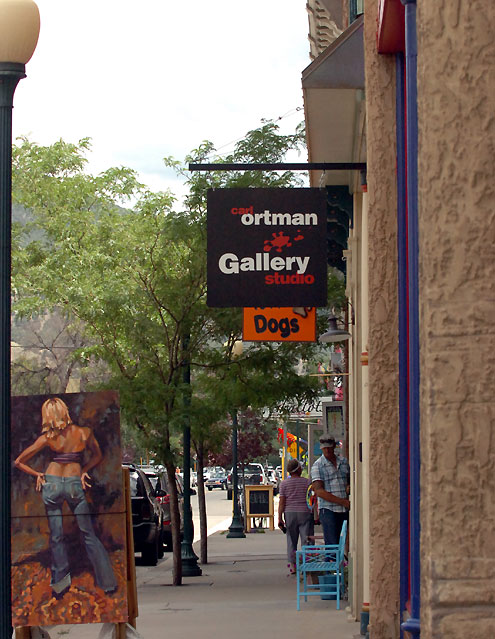 Ortman Gallery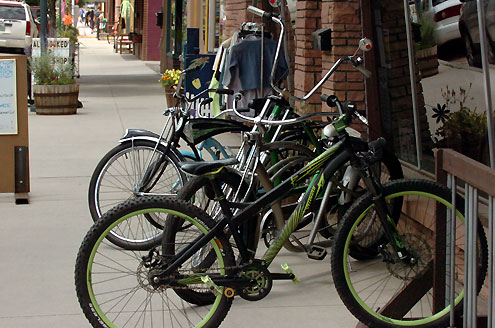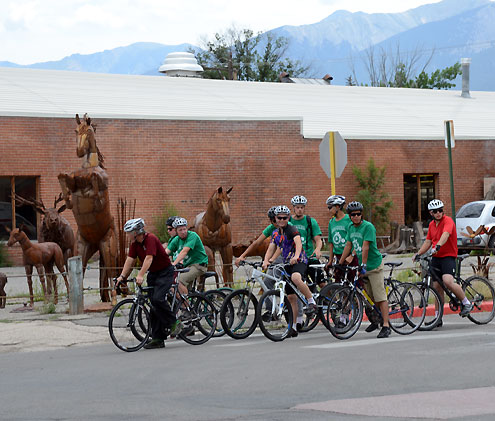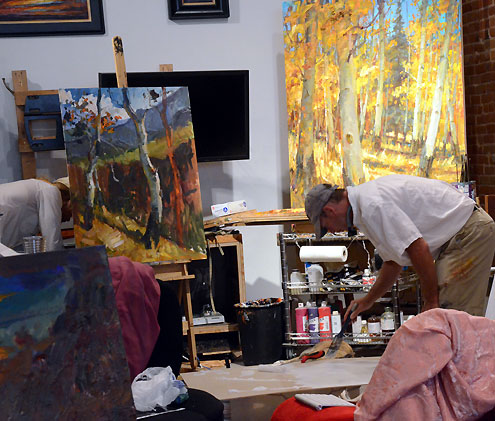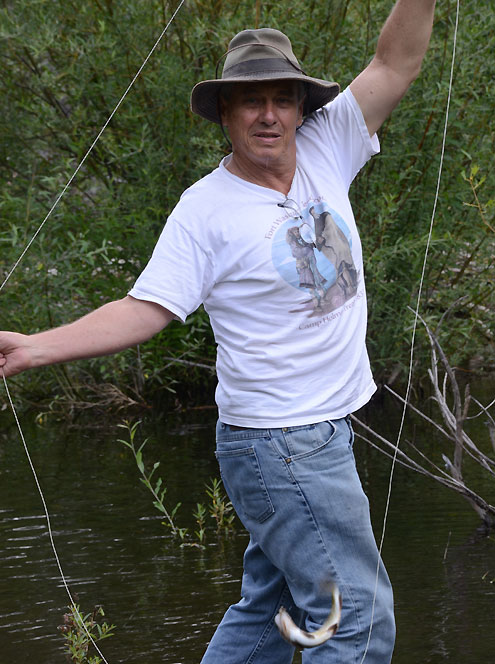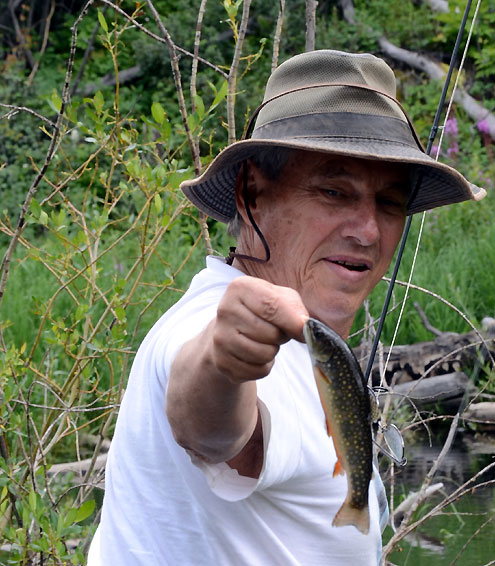 North Texas e-News roving reporter Allen Rich gets ready to release a brook trout that fell for a hopper imitation fly on a small tributary of the South Fork of the Arkansas River. photo by Cindy Skelton