Grayson County Courthouse, July 21, at 3:00 p.m.
Taste ten different kinds of honey - learn about bees
Texas Honey Queen, Shelby Kilpatrick, answers questions and talks about honey bees, pollination, beekeeping, and products of the hive. She will bring the following:

• An observation hive of live honey bees
• Bee suit, hat, veil, gloves
• Demonstration bee hive and tools
• Posters
• Pollen and beeswax
Shelby Kilpatrick is the Texas Honey Queen for 2013. She began beekeeping in 2007 when she received a Youth Beekeeping Scholarship from the Collin County Hobby Beekeepers Association.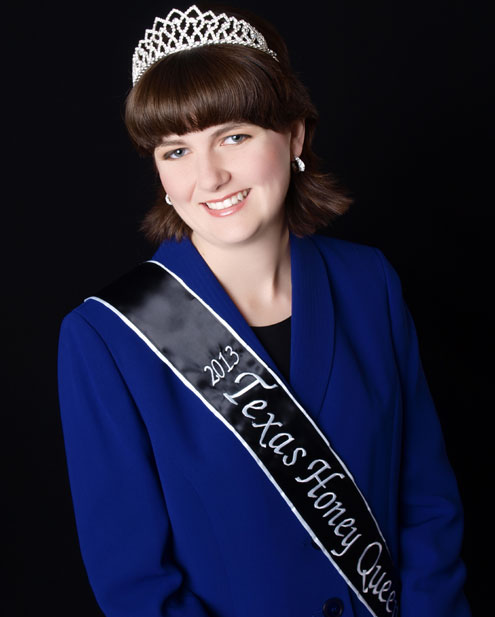 In addition to beekeeping, Shelby is an active Denton County 4-H member participating in project areas such as entomology, wildlife habitat evaluation, horticulture, citizenship, leadership and community service. Shelby is also a certified Denton County Master Gardener and an Elm Fork Chapter Master Naturalist Intern.
Taste of Honey is sponsored by The Bluestem Chapter of Texas Master Naturalists who will provide honey samples for tasting. Tasting is free, open to the public. Program will begin promptly at 3:00 p.m.

Donations will be gratefully accepted.