Tucked away in tiny Celeste, Texas, you'll find a unique family-owned lavender farm where you can pick your own fresh lavender from a beautiful field, or you can shop at "The Silo" for handmade lavender soaps, lotions and other one of-a-kind products. The field is also a great backdrop for family photos.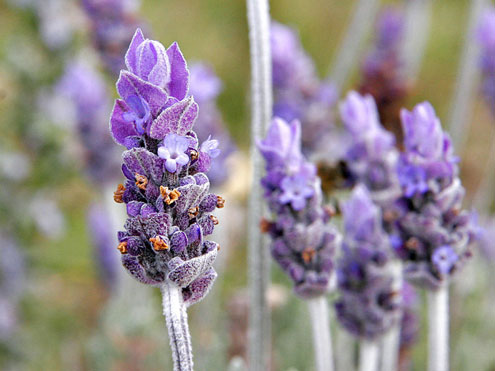 After the shopping and photos, take a ride on a go-cart or grab a pole and go fishing in the pond.
The hidden jewel at Savannah's Meadow is a Bed and Breakfast Tree House. It's a real tree house with two separate sleeping areas, a full service kitchen, a hot tub and a retractable roof that lets you sleep under the stars. It's the perfect place for a romantic couples retreat.
Everyone is invited to the grand opening on June 22! Savannah's Meadow is located at 4473 FM 903 in Celeste.
Come play in the meadow because... "between the soil and the sky, there is something for everyone."
If you are a VENDOR and would like a FREE spot at the grand opening, contact owner Gwen Snyder. *Electricity is available at selected locations on the farm.
Visit http://www.savannahsmeadowllc.com/ to learn more.
Contact: Owner, Gwen Snyder
phone: 214 668-4299