The GMA (Greenville Municipal Auditorium) and United Way of Hunt County are proud to present Country Music Legend Merle Haggard featuring Hunt County's own John David Kent in concert on Thursday, June 20, 2013 at 7 p.m. at the GMA, 2821 Washington Street, Greenville, Texas.
The word "legend" usually makes an appearance at some point when discussing Merle Haggard. It's an acknowledgement of his artistry and his standing as "the poet of the common man." It's a tribute to his incredible commercial success and to the lasting mark he has made, not just on country music, but on American music as a whole.
As a result, Haggard found his songs at the top of the charts on a regular basis. Immediately embraced by country fans, he also earned the respect of his peers.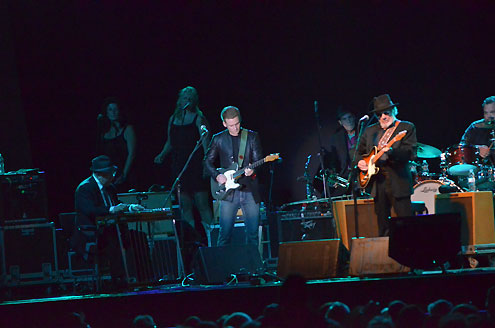 Merle Haggard and band - photo by Allen Rich
In addition to the 40 #1 hits included here, Haggard charted scores of Top Ten songs. He won just about every music award imaginable, both as a performer and as a songwriter, and in 1994 was inducted into the Country Music Hall of Fame.
John David Kent started his latest musical journey in 2009 with a five song EP. One of the songs, "My Girl" became a local radio hit and its video went into rotation on CMT, after it was picked as video of the week. Kent had a new career on his hands. With the momentum from the EP he went into the studio to record his debut album.
John David Kent has quickly become one of the hottest new artists in the Texas music scene and is currently on his third consecutive top twenty single on the Texas charts. His live shows are a must see. Each night he leaves everything on stage and makes the audience believe in him and his songs. Texas legend, Ray Wylie Hubbard, best sums up JDK by saying, "This kid, John David Kent, writes lyrics like they were shot out of a Smith & Wesson, has a band cool as Steve McQueen on a motorcycle, and soul where it's supposed to be."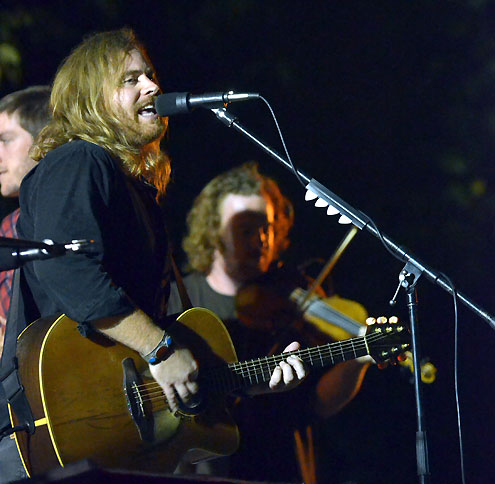 John David Kent - photo by Allen Rich
Tickets are on sale online at www.ShowtimeAtTheGMA.com and at the GMA, 2821 Washington Street. Ticket prices range from $45 to $65. For more information call 903-457-2994 or visit the GMA website, www.ShowtimeAtTheGMA.com.