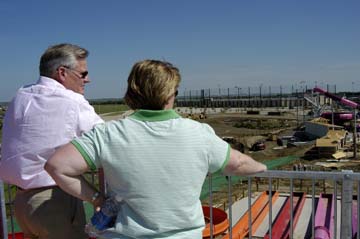 David Busch spent more than 30 years in the amusement industry before he opened his first Hawaiian Falls waterpark in 2003 in Garland, Texas. Founded on Christian principles like servant leadership and making a difference in the lives of others, Busch views his community waterparks as a mission field.

"We want our employees to minister to guests the way Jesus would serve them," explains Busch. "Putting others first. Treating others as they want to be treated. These are not just spiritual mandates. They are good business practices."

Busch is one of more than 70 business leaders featured in a new book by Dr. Merlin Switzer, "Bold Leadership: Biblical Principles for Marketplace Impact." The book provides practical yet insightful advice from leaders like David Green, founder and CEO of Hobby Lobby; Christine Johnson, President of the Mutual of Omaha Foundation; Pat Gelsinger, CEO of VMware; and Joyce Carroll, acting executive officer of the California Department of Corrections and Rehabilitation, Juvenile Parole Board.

"The Bible exhorts us to be bold and courageous in our walk with God," said Dr. Switzer. "Bold leadership is stepping out in confidence with the assurance that we serve an infinite, all-powerful God who is behind us and desires to work through us. Bold leaders actively collaborate with God by embracing Biblical principles that can dramatically transform their leadership and impact."

The book provides an opportunity for people to examine their approach for integrating faith and vocation, applying Biblical values, practicing Christian leadership disciplines, leveraging teamwork and strategic thinking, dealing with difficult personal and professional challenges, and leaving a leadership legacy in the marketplace. Each chapter begins with a leader's story and includes a Biblical foundation, leadership insights, a summary of key points and discussion questions.

Dr. Merlin Switzer is an expert on leadership and management with a range of experience in the public and private sectors. He served for 28 years in the Sacramento, California Sheriff's Department, including six years as a Captain. Since 2003, he has operated a successful business consulting practice, providing leadership and management training, team building and coaching in the public, private and non-profit sectors.

Published by the Public Policy Institute at William Jessup University in Rocklin, California, the book is available on Amazon.com and https://www.createspace.com/3861023 . More information is available at www.jessup.edu/publicpolicyinstitute .

Celebrating 10 years of bringing families closer together, Hawaiian Falls is open to the public Memorial Day weekend through Labor Day. Hawaiian Falls season passes are good for admission to all five Texas waterparks. More info at http://www.hfalls.com/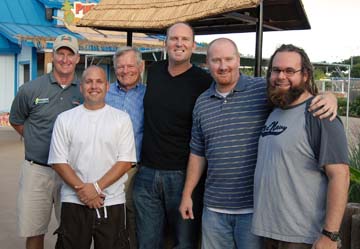 Dave Busch (third from left) with a group of Chaplains who minister to Hawaiian Falls' employees.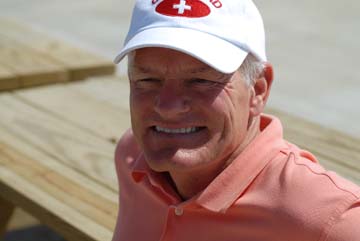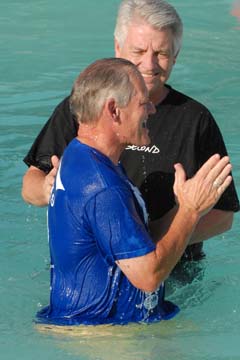 Prestonwood Baptist Church senior pastor Dr. Jack Graham baptized David Busch in the Lazy River at Hawaiian Falls The Colony in 2010.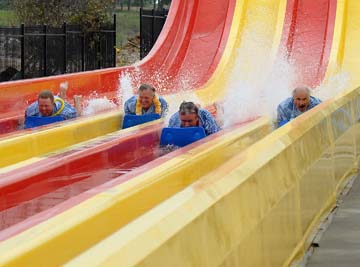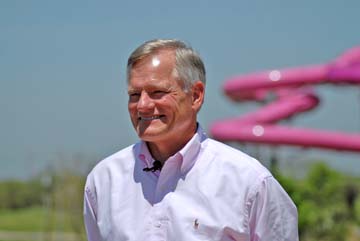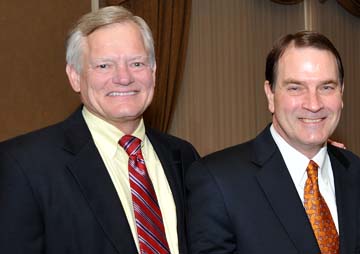 David Busch with Bill Hendricks, president of The Giftedness Center, a Dallas-based consulting firm specializing in organizational effectiveness and individual career guidance.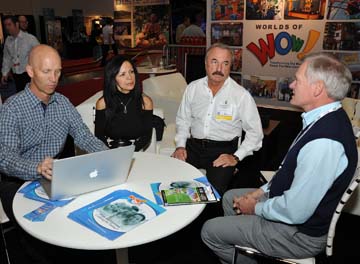 David Busch (far right) explores new developments in the amusement industry at the International Association of Amusement Parks and Attractions (IAAPA) trade show in Orlando, Florida in 2011.