Bonham -- It was a night of gospel music, great food and fascinating local history as Black History Month got underway February 1 at Creative Arts Center in Bonham. The event was the opening reception for Black History - then and NOW, Creative Arts Center's latest exhibit.
Event organizers Phil Blander, Rebecca Hill and Ruby Neely planned a remarkable evening that included a scholarly presentation by Dr. John Hanners of the life of mezzo-soprano Roberta Dodd Crawford, a history of Washington School by Dorothy Dale, a study of historical figures in black history by Ruby Neely, plus some of the best musicians in the region.
Fannin County Judge Spanky Carter was on hand to officially proclaim February as Black History Month.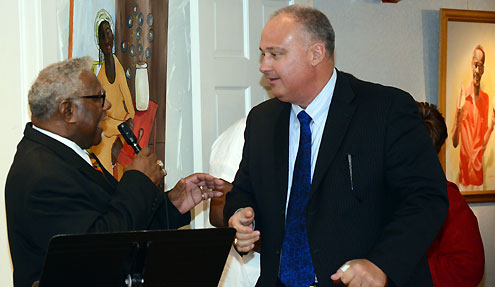 Rev. Cecil Jones (left) introduces Fannin County Judge Spanky Carter.
After enjoying soul food, guests took time to admire artwork by local black artists before settling in for featured speakers and a variety of music.
Opening remarks were given by Rev. Cecil Jones and Phil Blander, musicians were in the spotlight. Little Bethel Baptist Church Choir performed first, followed by saxophonist Booker T. Neely.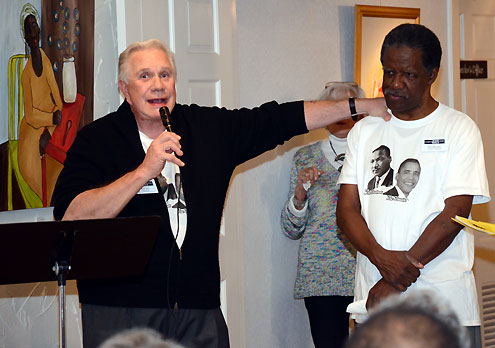 Bob Self (left), Executive Director of Fannin Community Foundation which oversees Creative Arts Center, introduces Phil Blander.
Dorothy Dale presented a comprehensive history of Washington School and up next was a quartet comprised of Curtis Brown, Ronnie Hill, Milton Brown and Mickey Hill.
The crowd sat spellbound as Dr. John Hammers told the remarkable story of Roberta Dodd, whose incredible voice carried her from Tank Town in Bonham to Paris, France.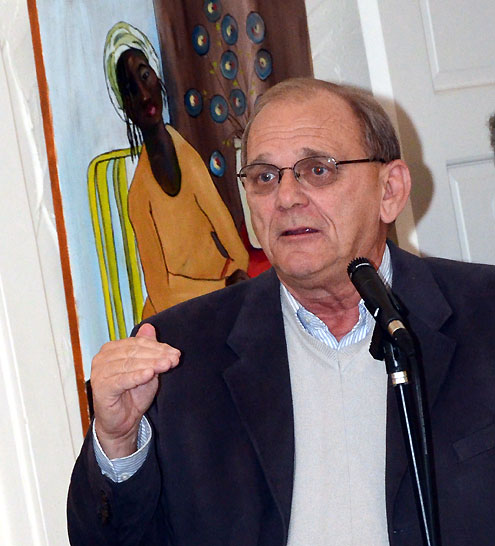 Dr. John Hanners
This memorable night ended with a solo by Rev. James Boldon of Windom's Fairview Baptist Church.
Be sure and stop by Creative Arts Center to enjoy this impressive exhibit by local black artists.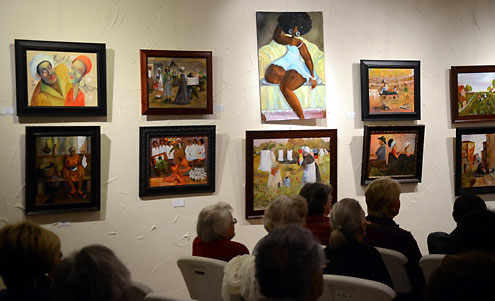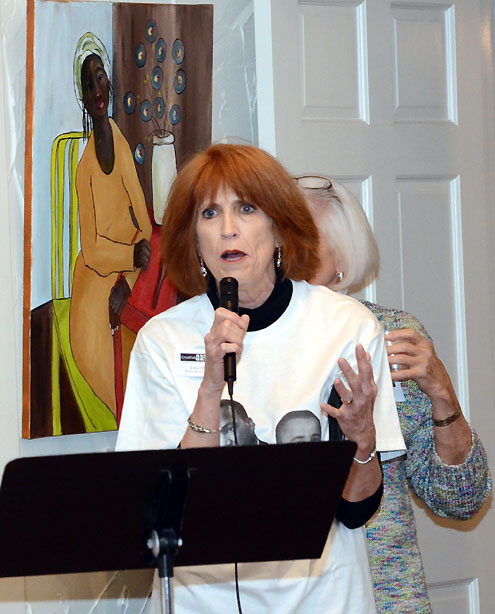 Creative Arts Center Executive Director Lisa Avila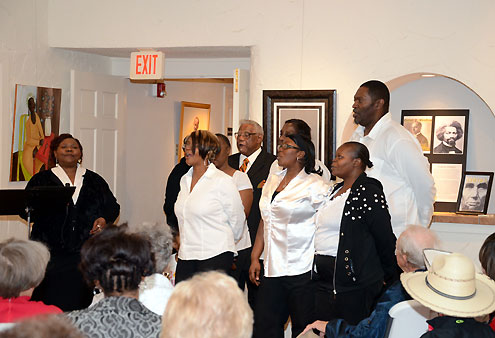 Kim Jones leads the Little Bethel Baptist Church Choir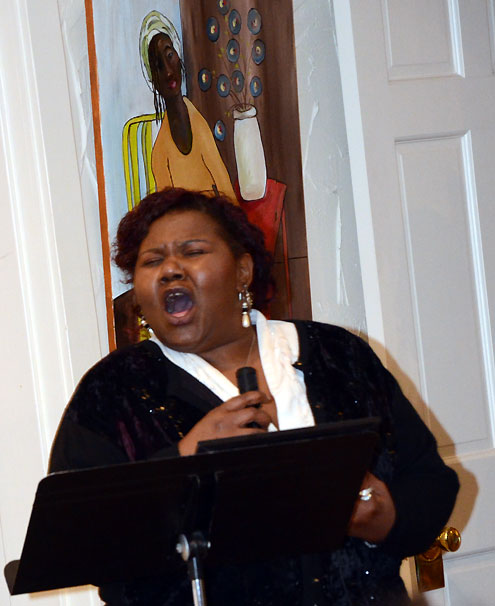 Kim Jones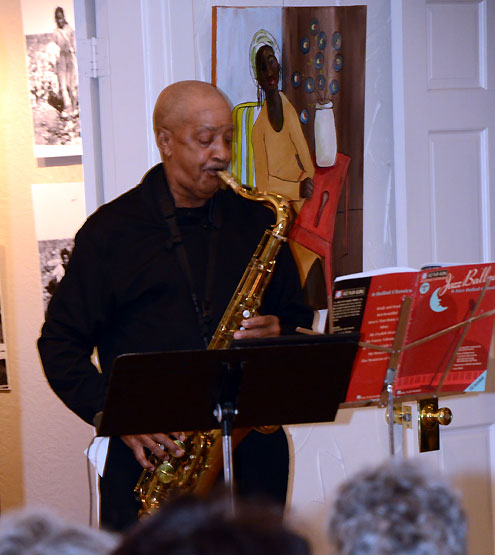 Booker T. Neely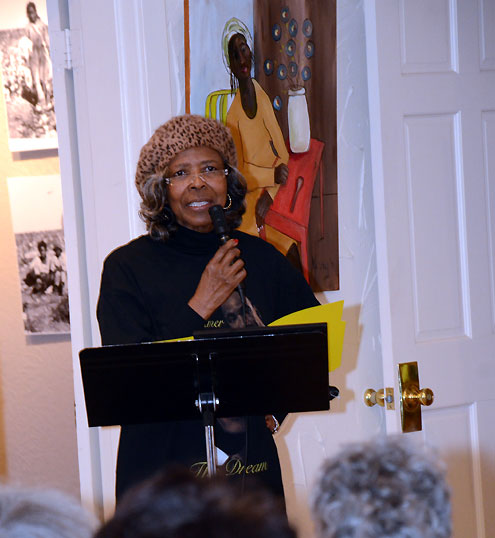 Ruby Neely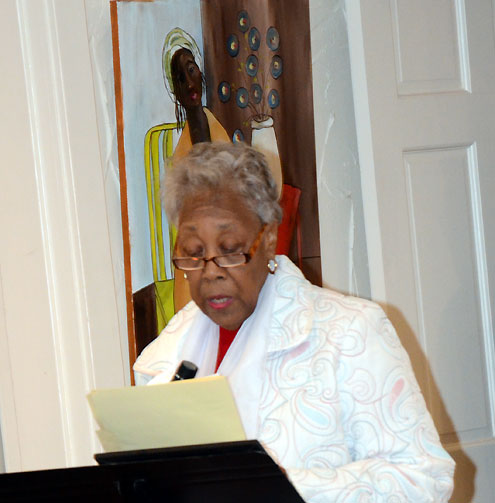 Dorothy Dale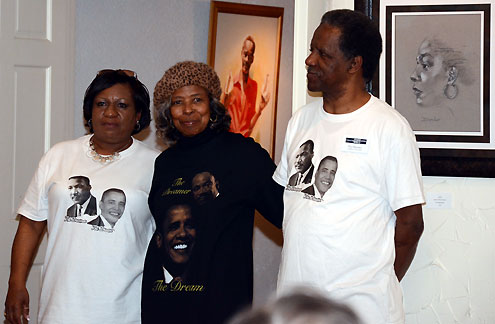 Event organizers (L-R) Rebecca Hill, Ruby Neely and Phil Blander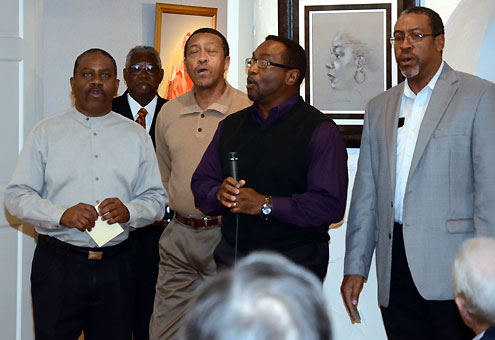 (L-R) Curtis Brown, Ronnie Hill, Milton Brown and Mickey Hill. In the background is Rev. Cecil Jones.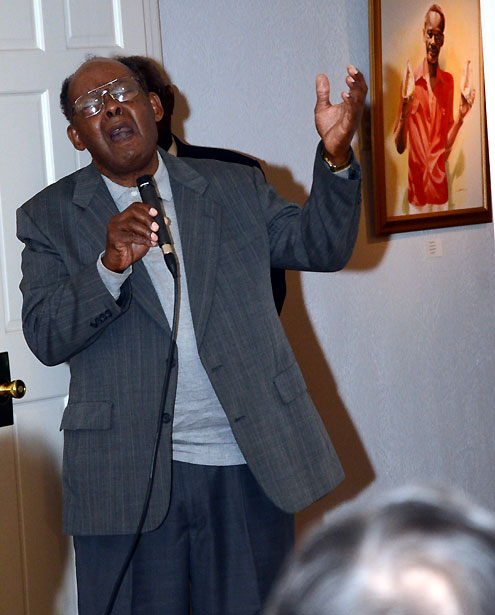 Rev. James Boldon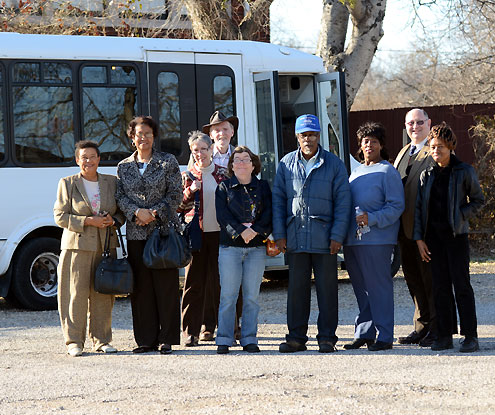 The evening started with a tour of Black History Month exhibits at Fannin County Historical Museum, Bonham Visitors Center and Fannin County Historical Commission. This group prepares to board a TAPS bus to begin the tour.