WEATHERFORD, Texas – Tammy Lane Productions, creators of Mission Reality and other Christian-based productions, is bringing the spirit of the first Christmas to its one-of-a-kind first century village called Capernaum, located in Weatherford. This year's annual "Star of Bethlehem Experience" is taking place December 21-23.
"Every year, friends and family across the world reflect on the history and origins of the Christmas season," said Tammy Lane, creator of Capernaum Village. "We created The Star of Bethlehem Experience as an authentic way of bringing that story to life."
The Capernaum property, a creation of local director Tammy Lane, contains both Capernaum Village and the Majestic Statue Garden. Final touches on the village were competed recently, and to endure a larger crowd and a more complex event, the area underwent over $2 million worth of general construction. The village itself
contains a number of single and multilevel stone structures designed and positioned much like they would have been in the first century.
As they witness the event, visitors will see that authenticity goes far beyond the village itself. Enlisting the help of local acting coach Twila Barnett, Tammy's team has hired over 50 authentic looking actors from the Dallas/Fort Worth area to play the roles of each and every person in the village.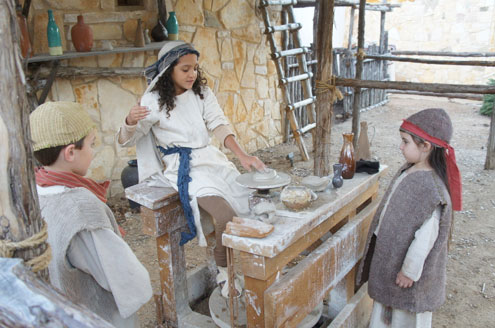 "In order to build off of the authenticity and beauty of the village, it was important for us to have trained actors to make the experience truly genuine," said Twila Barnett, of the Weatherford Acting, Film & Stunt Academy. "Having actors that convey the message of authenticity through their looks and their performance adds an
element to the event that people really aren't expecting to see."

As guests enter the living town of Bethlehem, they'll experience everything as it would have been the night that Jesus was born. Walking through the town, they'll witness scenes that were common in the time period – roman soldiers, villagers, potters, rabbis – before coming upon and observing the crowded inn that turned away Joseph and Mary. Guests end their journey at the Nativity scene with Joseph, Mary and newborn Jesus together in the stable.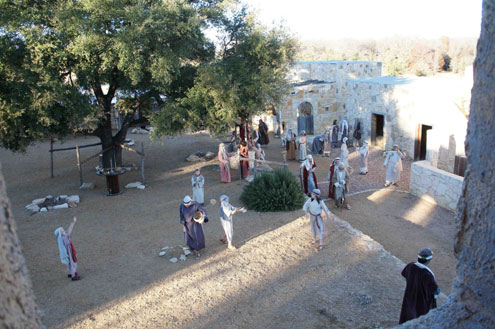 Outside of the village and path, guests will also have the opportunity to experience a few of the other newly constructed areas. Up the hill from the village sits a beautiful statue garden, with over 14 life-size statues designed by the famous Korean
sculptor Yon Sim Pak. In addition to Pak's statues, the garden also contains an exact replica tomb. Next to the village sits the marketplace, which is located at the entrance to the property, and will contain a number of local vendors who will be serving up food
and refreshments each night.
Star of Bethlehem Experience – Event Details
Address: 10700 FM 920, Weatherford, Texas
Dates: Friday, Dec. 21 – Sunday, Dec. 23
Hours: 5:30pm – 9:30pm
Ticket prices: Adults ($15)
Seniors ($12)
Children 12 and under ($10)
3 and under (free)
www.tammylaneproductions.com
For more information or to purchase tickets by phone please call (800) 489-1950 or email capernaum@tammylaneproductions.com