Identifying fossils found in and near Fannin County will be the focus this week as the area observes National Fossil Day on Saturday, October 20. A morning workshop will allow fossil hunters to have their finds identified by internationally known fossil hunter Van Turner. Turner will be joined by Dallas Paleontological Society President Stephan Gozdecki and a group of DPS volunteers staffing the identification tables.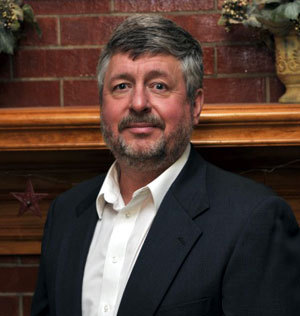 Main speaker for the workshop is geologist Tom Dill, who will give a presentation on "Geology and Fossils of North Sulphur River." The speaker holds degrees in geology from University of Nebraska and Oregon State University. He has worked in the oil and gas industry for more than 25 years, and is general manager of Amtex Oil and Gas in Richardson. He frequently leads field trips of science teachers to the North Sulphur River for Brookhaven College Geotechnology Institute and is considered an authority on NSR fossil beds.

The Fossil Workshop will be held in Ladonia at Fannindel School Gymnasium at 701 Mill Street and will adjourn from the school for guided exploration at nearby North Sulphur River fossil beds. Partners joining to host the National Park Service sanctioned event include the Dallas Paleontological Society, the Bois d' Arc Chapter of Texas Master Naturalist, and the City of Ladonia.

The North Sulphur River in southeast Fannin County is noted for Cretaceous Period marine megafossils such as mosasaurs and plesiosaurs and for Ice Age fossils such as mammoths and mastodons. A limited number of Texas fossil guides, Lone Star Dinosaurs, will be given free to attendees as long as supply lasts. The book is written by main speaker at last year's workshop, Dr. Louis Jacobs, an international megafossil specialist and professor of paleontology at SMU's Huffington Department of Earth Science.

The Dallas Paleontological Society will also offer their book at a special price to workshop attendees. The book, Fossil Collector's Guidebook to the North Sulphur River, is a reference guide to fossil identification for fossils from the Fannin, Delta, and Lamar Counties of Texas.

Registration at the Workshop will begin at 8:00 a.m. and will continue to 9:00 a.m. when the program begins. In addition to Tom Dill, other speakers on the program will address safety issues for safely hunting Ladonia Fossil Park, aka Pete Patterson Fossil Park, and provide information on the park, on Texas Antiquities Law, and on expected finds from North Sulphur River. At 10:30 a.m. the group will adjourn for guided exploration at Ladonia Fossil Park.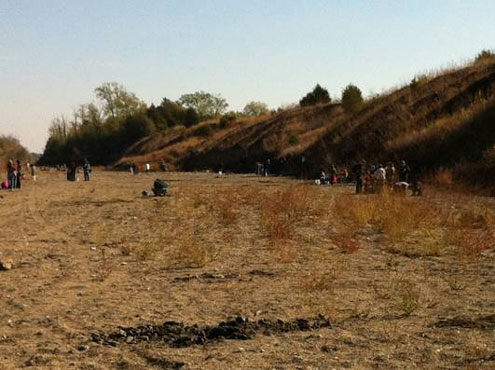 Workshop chair, PK Kirkpatrick, an avid fossil hunter of the North Sulphur River for the past 20 years, said this year the Ladonia Volunteer Fire Department would be on site for safety and would have a concession stand available.
For more information on the event, call Ladonia City Hall at 903-367-7011.