It has been stated adversity is the mother of invention, or something like that. Although not totally an adverse situation, two trumpet players, inspired by a lack of a certain product in the southwestern parts of the U.S., have combined to alleviate that problem by making rare, hard to find high end trumpets available to musicians in this area.
Airstream Music founders Dave Leoning and Vernon "Buzz" Horn came to realize this need after working for a year with one of the nation's premiere educators and performers, Bert Truax. The men hold seminars and masters classes for students and advanced students and at the same time provide a venue to hear respected, established players perform using these same instrments.
Such an event recently took place at the Plano Centre where students and trumpeteers were invited to hear clinician Mike Vax, a former trumpeter with the Stan Kenton Orchestra, conduct a master session to about 75 student and jazz lovers. Mike was backed by jazz faculty members from Collin County Community College as well as educators and players from the Plano music community.
Also lending his sound to the evening was local educator and Stomvi player, Freddie Jones. Freddie generated excitement by punctuating the event with a blaring big sound from the pocket trumpet Airstream had on display. During the evening horn enthusiasts were invited to try out the various horns and mouthpieces on display at the rear of conference room. Stomvi Mambo and Marcinkiewicz Rembrandts are main staples of Airstream Music, along with associated mouth pieces and technique development accessories.
To find out more about Airstream and how you can purchase these fabulous instruments, or to have Airstream be a part of future clinics for area students, contact Airstream at www.airstreammusic.com.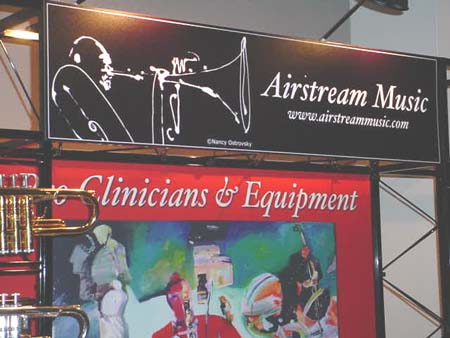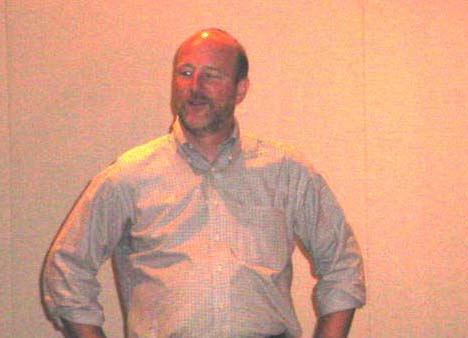 Co- owner Dave Leoning introduces guest artist, Mike Vax.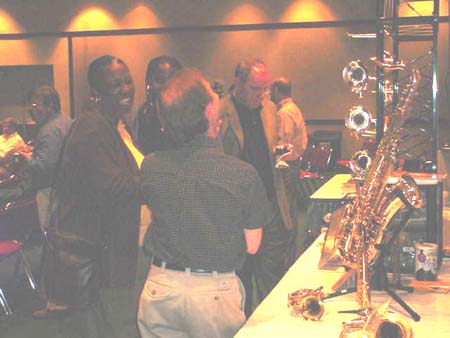 Customers look over items on display.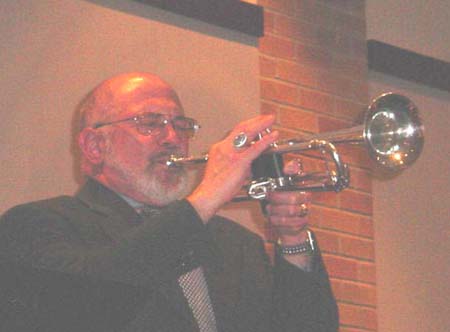 Mike Vax, veteran horn man, shows his wares!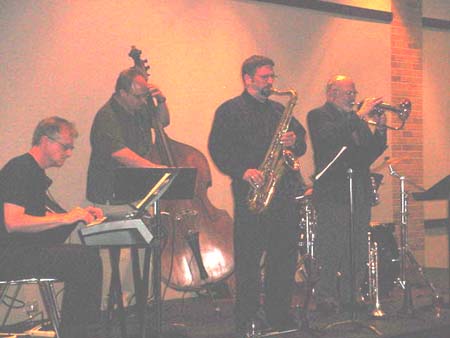 Jazz faculty from Collin County Community College provide the rhythm for Mike.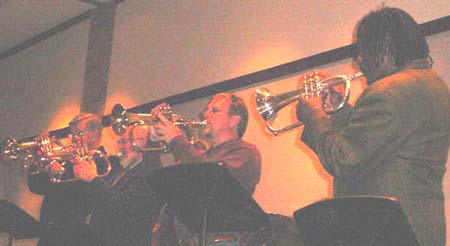 Trumpet quartet blast away!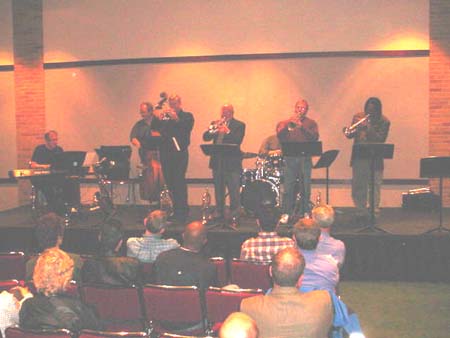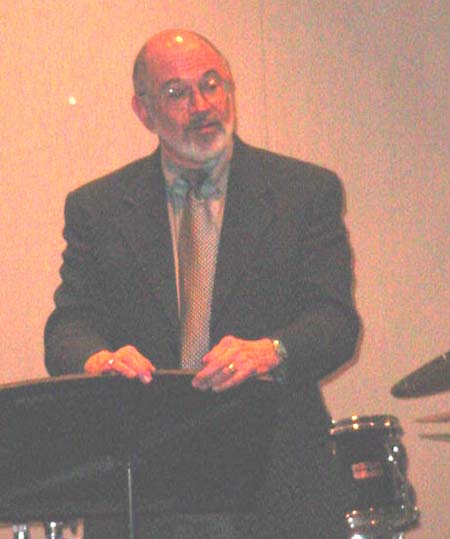 Mike fields questions from the audience between sets.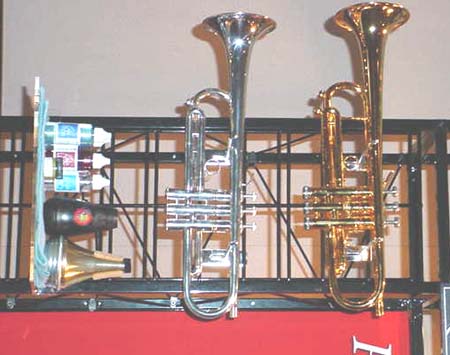 Various horns were available.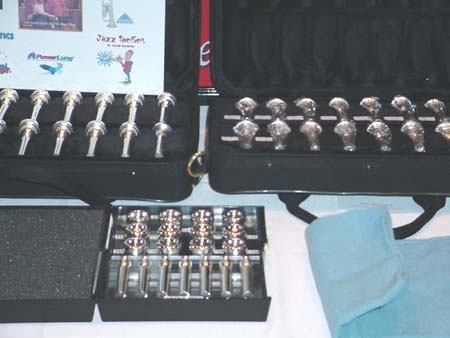 As well as the accessories to play them.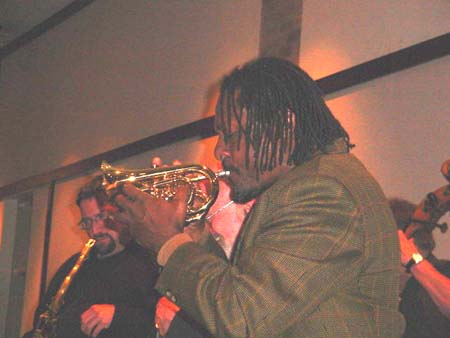 Dallas jazz-man, Freddie Jones, makes big noise with little horn!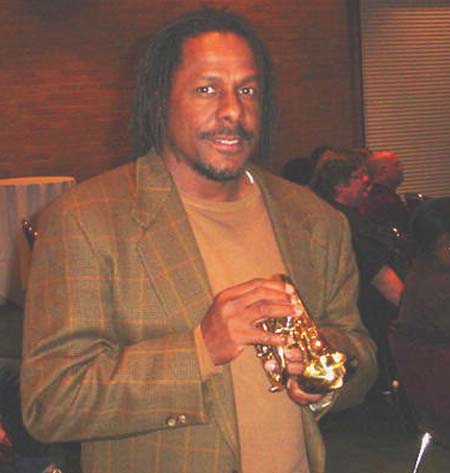 E-mail: donaldmooney@hotmail.com