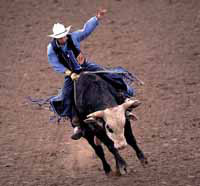 The Lindale Shrine BullFest is a fundraiser benefiting Sharon Shrine Center, located in Tyler, Texas. Resulting in sold out performances, BullFest has proven to be one of the most popular events in East Texas; having become a tremendous success with more professional cowboys wanting to enter than can be accepted. Last year's bull riding allowed 57 entries and denied more than 50.

Stock contractor, Jerald Smith of Wing Rodeo Company is well known on the pro-rodeo circuit. He has had stock entered and televised in the "PBR," movies, and the National Finals in Las Vegas, Nevada. Cowboys are very much aware of Mr. Smith and his stock's reputation, thus bringing the top ranking bull riders to Shrine BullFest.

Saturday October 13, Lindale's CountryFest celebration continues as the 14th annual Shrine BullFest kicks-off at the Lindale Championship Arena on Hwy 16 W. at 6:00 p m with the best in musicians. This year is no exception, Tele Pro Promotional Concepts on joins Shrine BullFest to bring the best of the best in music entertainment. Vocalist and songwriter Cody Reed accompanied by Paul Pasterczyk on the harmonica will welcome fans as they settle into their seats for the bull riding.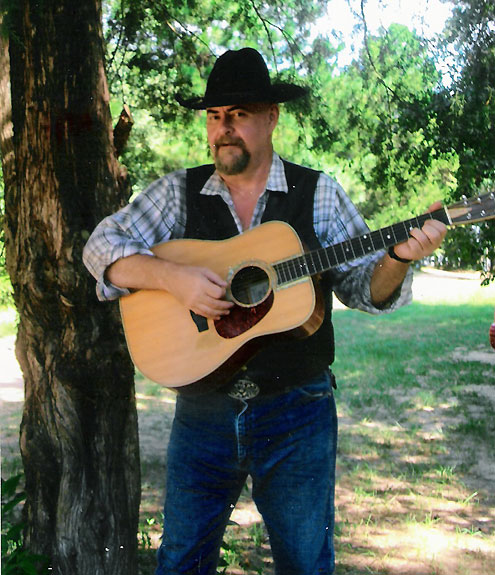 Cody is respected in the country western world of music as, not only a gifted and talented songwriter, but a skilled musician and singer. He has written songs for, as well, performed with country western super stars such as: Willy Nelson, Charlie Daniels, Merle Haggard, Johnny Rodriguez, and many others. So come out early to get a good seat.
The bull riding begins at 7:00 p.m. with an arena parade of the finest vehicles from Lone Star Dodge & Long Horn Ford of Mineola. Following the sponsor vehicles, you will see professional bull riders in action on some of the most notorious bulls, brought to you by more fine sponsors such as: Lindale Chamber of Commerce, NBC 56, Fox 51, Gilbert's El Charro, Heritage Land Bank, Cavender's Boot City, Striping Technology, Burger King, Pct.5 Constable Dennis Taylor, Dr. & Mrs. James L. Wasson, Threlkeld & Company Insurance, Smith County Environmental Control, Texas Rose Horse Park, Lowe's, Denson Construction, Tyler Welder's Supply, Wal-Mart Supercenter, Posados, Braswell Paint Co., Fleming Farm & Ranch, Cracker Barrel, Longino's Bail Bonds, Lindale State Bank, Smith Co. Sheriff's Off., SouthSide Bank, and Kidd Jones, just to name a few.
Gilbert's El Charro Mexican Restaurants return as a sponsor of Shrine BullFest. The Ramirez family will once again sponsor the favorite action to BullFest: Mexican Poker. As if the bull riding action isn't enough to keep you glued to your seat, there's Mexican Poker. This is where brave(?) cowboys hold a card game in the middle of the arena while a fighting bull thrashes about; last player left, wins the pot!
Cavender's Boot City will once again bring Mutton Bustin' to BullFest: where kids 6 years old and under compete on sheep-back for a championship buckle. You got to see these little wranglers ride!
You can't have a bull riding without bull fighters! These guys dressed in bright shirts, ragged shorts and makeup, put their self in harms way, to rescue the cowboy from the bull when he is in danger. This year's Bull Fighter sponsor is a new supporter of Shrine BullFest
: Dr. James L. Wasson and Women's Total Care of East Texas.
Heritage Land Bank joins in sponsorship of Shrine BullFest
2012 as a Bucking Chute sponsor and hosting the award winning Sharon Shrine Mounted Patrol. These marvelous horsemen will be performing and doing an amazing flag presentation, to open BullFest.
Ozarka Spring Water presents the wildest and the best in entertainment. This year will be exceptional with professional rodeo clown Cody Cooper. Through performing, rodeo crowds have taught Cooper what they expect and like. First, and above all else, they want to be entertained so he combines comedy with all of his acts. As a barrel clown and along with his many acts, he tries to do just that. Talent at its best, excitement, surprise and humor are part of a performance package that is hard to beat. Rodeo is a way of life for Cooper, and bringing new ideas and keeping things fresh are all part of promoting growth in rodeo for the years to come. We guarantee you will laugh yourself off your seat! So come out for bull riding at it's best: great acts, clowns, food and prizes, a special raffle, and more!
Advanced tickets may be purchased at: Cavender's Boot City in Tyler, also at Brookshire's, Kidd-Jones, and Fleming Farm & Ranch Supply in Lindale. Tickets will also be sold at the gate. Free tickets can be obtained from Lone Star Dodge & Long Horn Ford in Mineola, by test driving any new or used vehicle. Adult tickets are eligible for $100 gas drawing from Kidd Jones & each Child ticket has a free coupon to Burger King. For more information contact Sharon Shrine Center at 903/ 566-2151 or Elaine Fitzgerald at 903/ 882-9476.
You can check us out on FaceBook; www.orgsites.com/tx/shrinebullfest
email: shrinebullfest@gmail.com