McKinney -- Every seat in McKinney Performing Arts Center was filled August 23, and for a very good reason. Lindsey Buckingham, the driving force behind Fleetwood Mac was in town for a solo performance.
Buckingham, a member of The Rock and Roll Hall of Fame, is on Rolling Stone's Top 100 Guitarists of All Time and the audience in McKinney had an intimate glimpse at the unique finger-picking style that has become this man's calling card.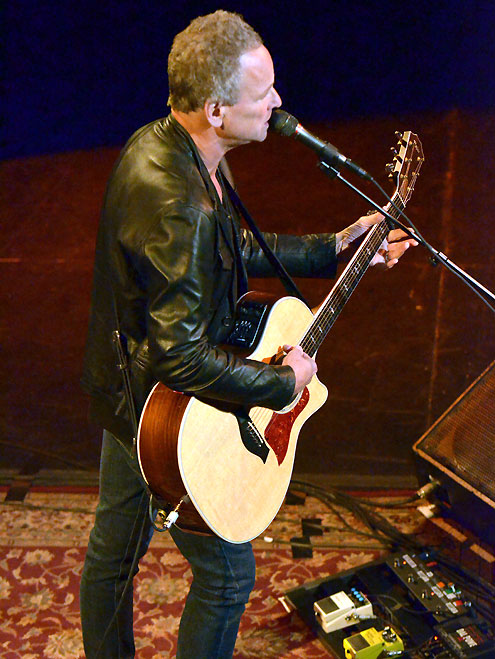 This wasn't a Fleetwood Mac concert, replete with soft piano and subtle harmonies. This was the sheer unleashed genius of Lindsey Buckingham, one of the most innovative forces in rock and roll in the period between Jimi Hendrix and Kurt Kobain. None of that was lost on the standing-room-only crowd at McKinney Performing Arts Center as an appreciative audience showered Buckingham with standing ovations throughout the concert.
Buckingham played seven songs before he got around to the first Fleetwood Mac song on the evening, "Never Going Back," yet there was something about every tune, whether it was an intricate melody or a wall of sound reverberating through the audience that reminded everyone just how big a piece Buckingham was in the puzzle known as Fleetwood Mac. Sure, it was named after Mick Fleetwood and John McVie, but from 1974 until 1987 the band sounded like the man under the spotlight in downtown McKinney.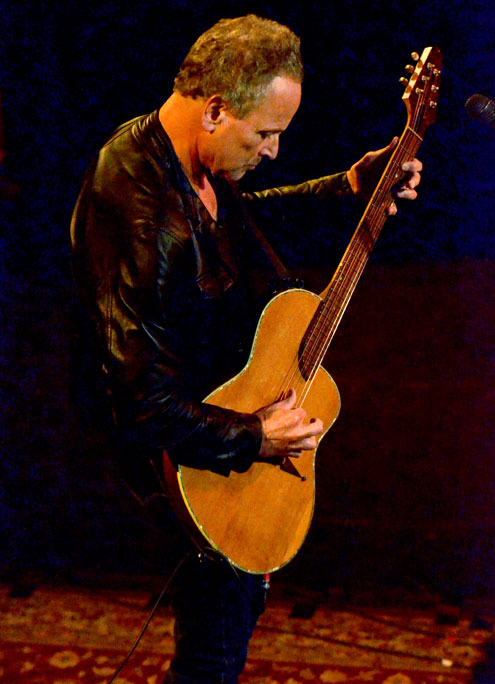 Buckingham talked about the contrast of playing with the full band versus walking out on stage by himself -- the "big machine and little machine," he called it.
"I doubt one would have existed without the other," he remarked.
Buckingham explained the meaning of the memorable phase 'looking out for love' from the song he wrote, "Big Love," on the album released in 1987, Tango in the Night. The guitarist and singer/songwriter said it described an apprehension towards romantic involvement reflected in the behavior of all the members of Fleetwood Mac in the band's later years.
"That's pretty much how all of us in the band got through that period," Buckingham told the audience in McKinney.
At 62, Buckingham is still at the top of his game. There is talk of a Buckingham Nicks (Stevie Nicks) tour or even a Fleetwood Mac Reunion tour in 2013. No doubt those possibilities will be penciled in at larger venues, because either one of those shows would sell out quickly. But the hottest ticket in the metroplex last week featured Lindsey Buckingham in the cozy confines of McKinney Performing Arts Center and a fortunate full-house crowd walked away with memories of a show they will never forget.