Paris, TX – The Paris Community Theatre kicks off the 2012-2013 season with the musical, Into the Woods. Sponsored by Kimberly Clark and Dr. Richard Grossnickle, the production runs August 16­-19, 2012, in historic downtown Paris at the Plaza Theatre on the square.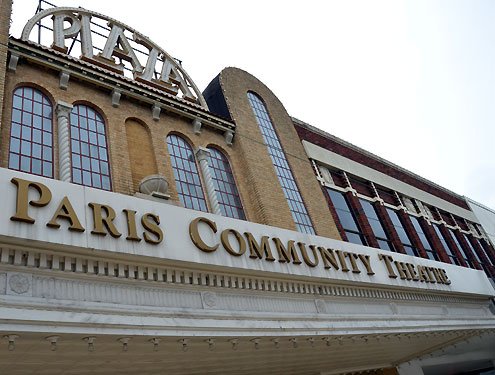 In Into the Woods, Stephen Sondheim and James Lapine masterfully weave together the classic fairy tales, Cinderella, Rapunzel, Jack and the Beanstalk and Little Red Riding Hood, with a more original story involving a baker and his wife and their pursuit to begin a family. While everyone is familiar with the traditional fairy tale ending of "happily ever after," this musical follows these stories even further to explore the consequences of the characters' wishes and quests. What begins as a lively irreverent fantasy becomes a moving lesson about community responsibility and the stories that we tell our children.
Some of Paris' most beloved actors are cast in the Tony award-winning fractured fairy tale. "This show has been a collaborative effort, utilizing the talents of an immensely talented cast and crew," says Director, Tim Wood. "I've never had such support and true love for this fabulous show. This cast has worked so hard to make this production of Sondheim's Into the Woods, a powerful production for the entire family," Wood admits.
Into the Woods was produced with special arrangement with Music Theatre International under the direction of Tim Wood with Assistant Direction by Lisa Martin. Musical Direction by Sydney Young, Stage Design by John Presley Wright, Costume Design by Alan Jones, Lighting Design by Josh Maxwell, Choreography by Amy Braswell-Burrows, Music Conductor, Steven Pyles and Movement Consultant, Laura Hutchins.
Cast List
Narrator -- John Presley Wright
Cinderella Michelle -- Jewett-Hobs
Jack -- Joshua Maxwell
Baker -- Cody Head
Baker's Wife -- Sydney Young
Florinda -- Krysta Kelley
Lucinda -- Kara Erickson
Jack's Mother -- Amy Burrows
Red Riding Hood -- Brittani Spang-Klotz
Witch -- Lee Jane Walker
Cinderella Father -- Tray Turner
Cinderella Mother -- Kelly Turner
Mysterious Man -- Alan Jones
Wolf -- Micah Halbert
Rapunzel -- Cate Jones-Maxwell
Rapunzel Prince -- Miquel Silva
Grandmother -- Amanda Posey
Cinderella Prince -- Gary D. Young
Steward -- Cliff Scott & Lucas Robertson
Forest Folks -- Edward Kelley, Micah Halbert, Spencer Sampson, Travis Pugh
Snow White -- Madison Turner
Sleeping Beauty -- Randi Johnson
Tickets can be purchased by calling 903-784-0259 or emailing pct@1starnet.com. Performances are Thursday, Friday and Saturday evenings at 7:30 p.m. and Sunday Matinee at 2:30 p.m.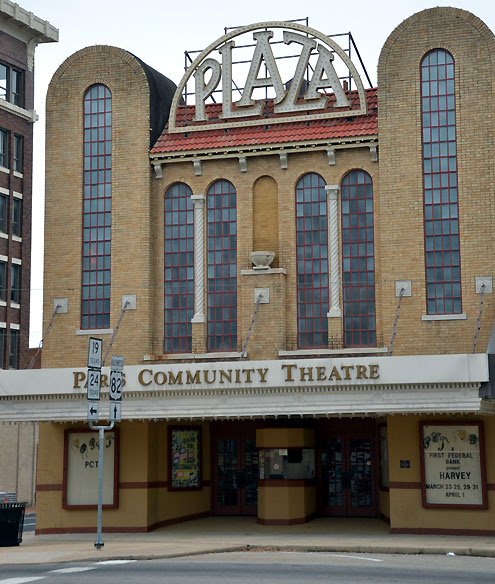 Performances are Thursday, Friday and Saturday evenings at 7:30 p.m. and Sunday Matinee at 2:30 p.m.