On Saturday night, July 21, 2012, 7:30-9:30 p.m., Susan Herndon will be the featured singer-songwriter at Harmony House Concerts venue. This multi-faceted, multi-colored songbird has flown many miles in her musical migrations. Read more about Susan in her "bio" below.
Make reservations for this evening of music and fun by calling 903/583-2661 and leaving the number of reservations desired and your contact information. You will receive a Reservation List prior to the concert, confirming your reservation. The suggested donation for Susan's concert is $15 per person. To prepay, make checks to Susan Herndon and mail to Faye Wedell; P.O. Box 812; Bonham, TX 75418 to be received by July 17th. Refunds will be made to anyone with prepaid reservations, if cancelled by July 18th. Otherwise, guests may pay at the door. However, if you make a reservation, please notify us if your plans change, or you will still need to pay for that reservation. All proceeds go to the performing artist.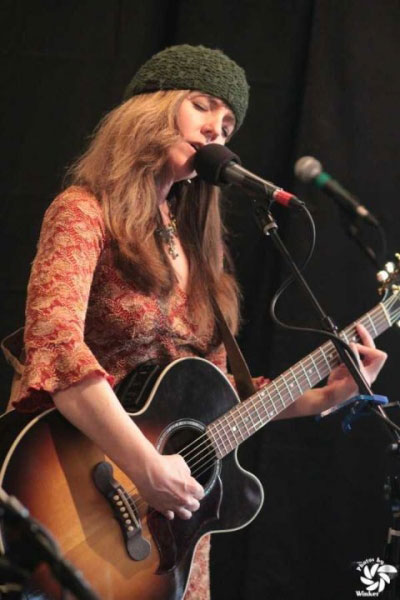 If you have never been to a Harmony House Concert, check out our website at
www.WildscapeAcres.com
, to learn more about us. Let us know if you need directions to Harmony House, which is located about 10 miles north of Bonham, TX, and about 5 miles south of the OK border off Hwy. 78. The house concert will be held indoors. Susan will perform two 45-minute sets with a 30-minute intermission for snacks and conviviality. Ours is a casual, intimate venue in a serene setting, where both new and returning guests are welcomed.
Your hosts, Faye & Scott, will provide bottomless cups of coffee, iced tea, and punches along with goodies for your enjoyment. A basket is placed on the breakfast room table for an optional $1 cash donation to defray expenses.
For those wishing to attend an optional Potluck Dinner
before
the concert, please state your intent when making reservations. The theme for the July Potluck is Southern Soul Food (after all, we
are
coming to "feed our souls' whenever we attend such gatherings). Dining will be outdoors "picnic style"
in the shade
, weather permitting, and will begin at 6:45 pm. If
you know
what you want to bring, let
us know
or ask Faye for some suggestions. Faye & Scott will be providing "Hoppin' John", an Ole' South dish consisting of black-eyed peas, brown rice, fresh tomatoes, chicken sausage, and seasonings.
Visit Susan Herndon's website,
www.susanherndon.com
, to explore her musical background, see/hear videos and song clips, and much more. Read the "bio" below to get acquainted with the background of this creative Oklahoma songbird.
More about Susan:
Born in St. Louis, but completely Okie bred-- that is, until moving to France, Susan began performing there, busking in the streets, then playing regularly with a group of fellow-vagabonds in Auvergne, in Provence, and in the Dordogne, and then on into Greece. These past several years have seen her gigging relentlessly from Okemnukov, Ukraine to Okemah, Oklahoma, and playing and touring in venues all over the United States.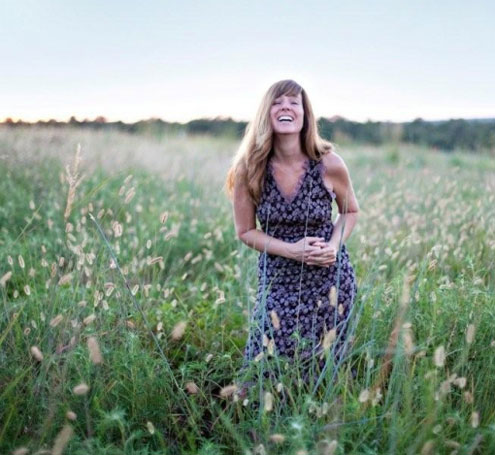 Susan's newest album, All Fall Down, produced under the direction of Lloyd Maines, is a collection of songs that includes country, pop, blues, rock, reggae, bluegrass, jug-band, a ballad, a poetry-ramble, and a French song-- "skipping with ease between genres and showing hints of her inner bohemian."

Her album credits are a who's who of some of Oklahoma's best
musicians, and her latest album, of Austin's most outstanding. But
Susan lives for the live show, maintaining a commitment to the fun,
camaraderie, and love through the mystery and beauty and power of song-- playing solo, or just as often, surrounding herself with a band of great and unique musicians.

You can call her music singer-songwriter music, Red Dirt music, folk music. Just about the only thing you can't call it is easy
listening... she has both a facility for lyrics that mean something,
and remains fiercly independent. Whatever the descriptions or
comparisons, Herndon might be described as eclectic or versatile, but never predictable-- and always entertaining.

At present, Susan is working on an album of French songs, which will hopefully include a Woody Guthrie song.