Come see what Pottsboro/Lake Texoma has to offer
~ right in your own backyard! ~
Pottsboro -- Sundance Camp, on SH 289 at the tip of the Preston Peninsula, will be the scenic site of Pottsboro Chamber of Commerce's annual "Tickle Your Ribs" Barbeque.
This event will be held May 12, from 4:00 p.m. until 8:00 p.m., so plan to join us!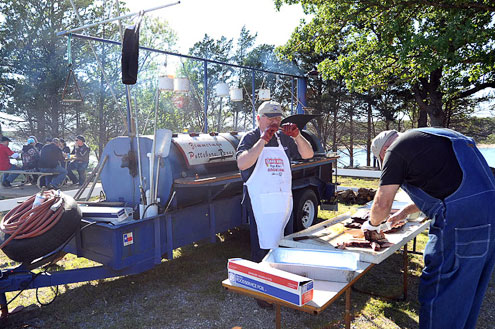 Tickle Your Ribs features all-you-can-eat BBQ ribs and chicken, beverages and all the trimmings…on one of the most beautiful beaches on Lake Texoma. Pottsboro is fondly known by the locals as "The Gateway to Lake Texoma" and this fun event is a great chance for folks from neighboring communities to take a drive up the peninsula and check out our beautiful lake.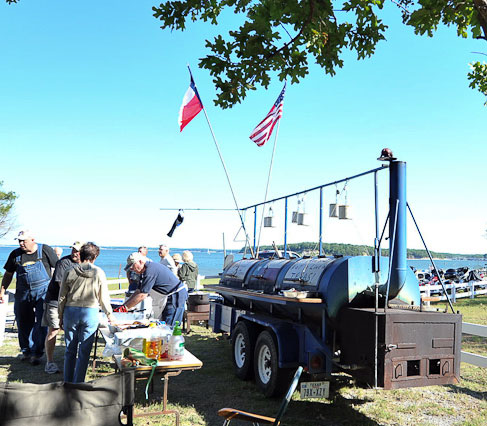 "We wanted to keep the price of our annual fundraiser low so that families could enjoy this special day without breaking the bank," states Tina Dodson, committee chair, "and since we want this to be a family-friendly event, children under twelve are admitted free when accompanied by a paid adult."
Tickets for adults purchased before May 10 are $25 or $30 at the gate.
"This fun event is a great chance for folks from neighboring communities to take a drive up the peninsula and check out beautiful Lake Texoma!" says Dodson. Use of the lakefront space was donated by Texoma Destinations. "We've had a tremendous outpouring of support from area businesses who donated their time, goods and services.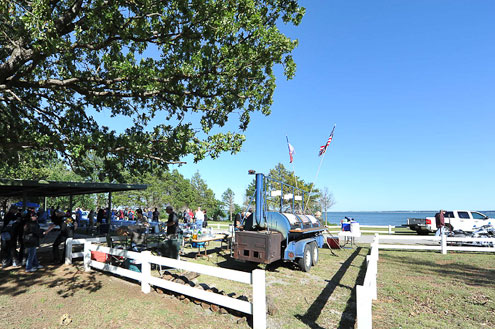 "Tickle Your Ribs is one of the Pottsboro Chamber's most popular events and is open to all our friends in the Lake Texoma Area," states Denis Boquist, president of the Pottsboro Chamber. "We invite everyone to come and enjoy the best ribs in the county. Eat, drink and party while enjoying the sounds of the Willie Kickit Band. See you all on Saturday."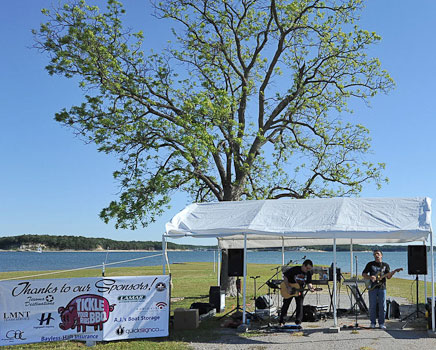 "For this year's event, contributions included everything from billboards, banners, posters, fliers, radio and television promotions, beverages and food purchase discounts," adds Dodson. "Community volunteers assisted with ticket sales and spent numerous hours planning and contacting area businesses for their support. Since the event is held at a lakefront campground with plenty of sandy shoreline, we want to encourage guests from far and wide to access the event in a variety of ways-either by car or by boat. Because we have a beautiful, curvy, paved road running all the way up the peninsula, we have a Tickle Your Ribs Fun Run for motorcyclists."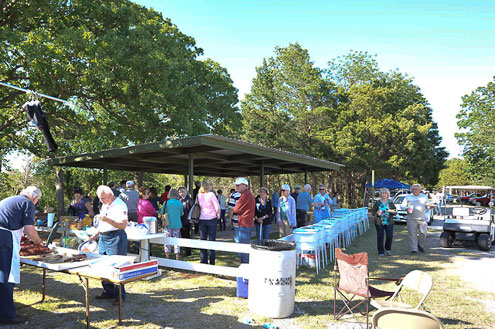 For more information, call 903-786-6371.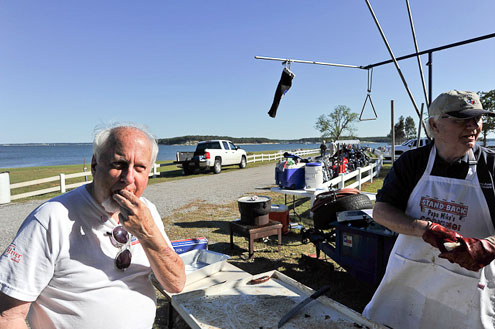 All photos by Dianne Connery
Event Location: Sundance Camp, 295 Glen Eden Dr., Pottsboro, Texas 75076