"Be enchanting. Be delightful. Be inspired."
Not the first three words that came to mind? You thought art, photographs, wallpaper? Seems the folks in Denton answered the question posed by Clarence Cook in a book of that title, published in 1880, with a resounding "All of the above, below and in between!"
The walls of the Victorian-style Bayless-Selby House Museum will attest to the enchantment that different wall décor weaves during a program on Thursday, March 22. Please join us from 11 – 11:45. We hope you will be inspired when you hear the echoes of those who had so much to say about how to decorate their homes.
Experience such delight when Little Barefoot greets you at the front door, smiling from the Currier & Ives lithograph, so popular at the end of the 19th century.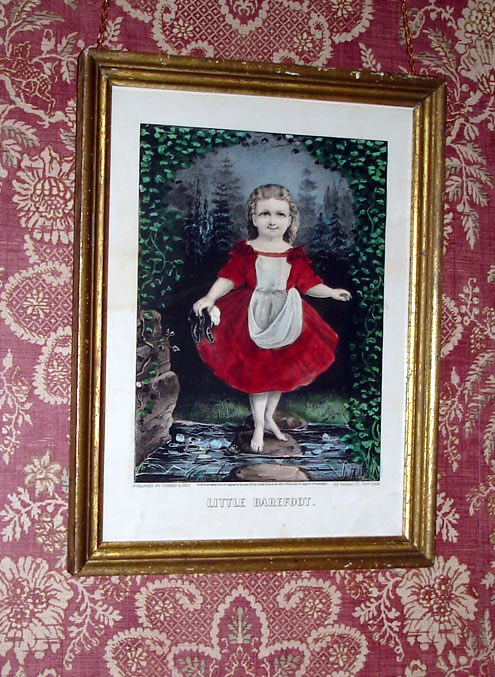 You cannot shrink from turning your head so quickly to spy other wall ornaments. Another lithograph from Currier & Ives smiles at you from the parlor. She was known as The Pride of the West.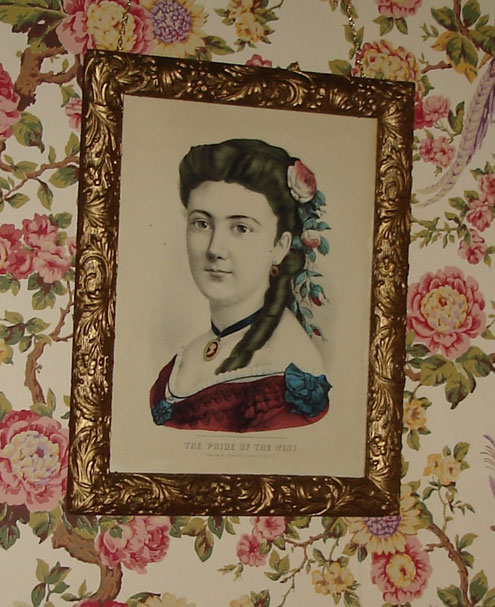 Maybe you will gasp with surprise to know that you may have glimpsed little bits and pieces of 12 different wallpapers with that first step into the front hall.
That hall is only the beginning of the tour. You will continue into the music room with some portraits on those walls, and who could not ask Mrs. Ruth Higgins what her next composition may be, and whether we shall hear it played on the square grand in the room?
And why is there a dish on the wall of the dining room? Surely a mistake in décor? Those kinds of questions will not be answered here on this page. As mentioned, the tour begins at 11 a.m. on Thursday.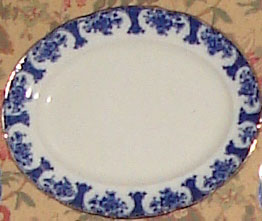 At that time, it will be impossible to allow the walls to talk about what Texans "did" to them without consulting Cynthia Brandimarte's tome about Texas décor, Inside Texas. Be prepared to find out about how Texans could create "the most idiosyncratic interiors," and how they went about seeking and finding what they desired to match, or at least to approximate, " national decorating trends," that Brandimarte explores.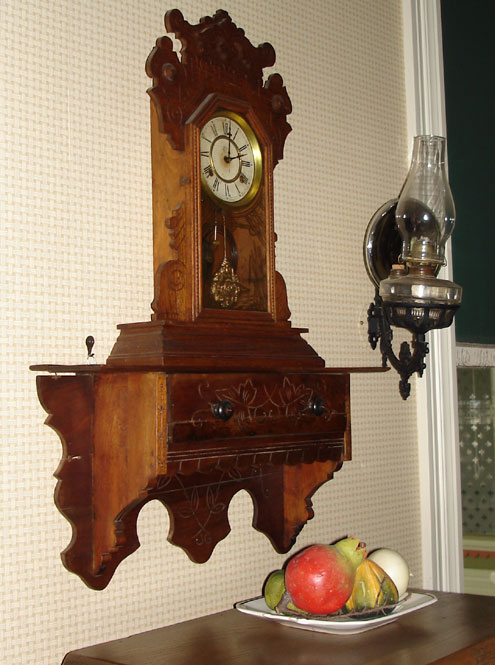 Women fretted about what to do with those walls for many different reasons, some thinking they were so isolated in smaller towns. However, by the turn of the century, communities like Panhandle, Sherman, and Denton could boast of paper and paint merchants whose store owners and salesmen were not shy in their advertisements with claims of being as well-equipped to dispense decorating advice as those in the major Texas cities of Galveston, Austin, and Houston.
Vernon Cash was one of those in Denton, and not only did he make "close estimates," but also he promised to "do the work promptly." Everyone in town must have known him for he leaves no address, except Denton, Texas.
Instead of an advertisement, another store owner asked, "Did you see that nice wall paper at Schmitz's?" The rug beater on the wall in the kitchen reminds us of the chores for the lady of the house responsible for an answer to Cook's question.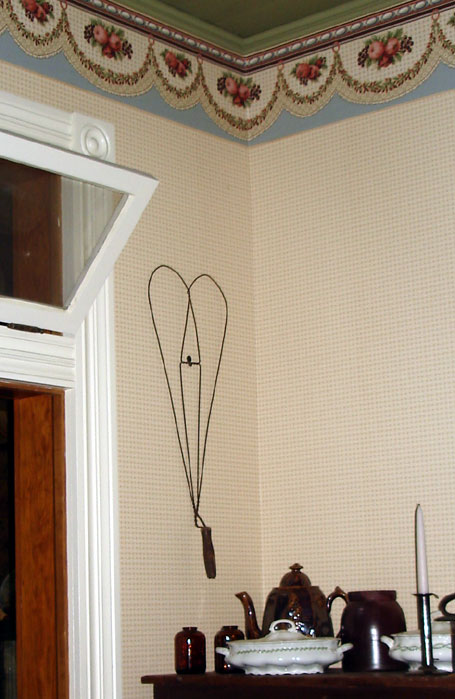 Hope to greet you when the clock strikes 11:00 a.m. next week Thursday.
The museum is located at 317 West Mulberry Street, just a few minutes from the Downtown Square. Please call for more information: 940.349.2865.