A 48-hour undercover drug operation came to an end with the arrest of William Buck Harris and Justin Ray Bishop, both of Greenville, Texas. Fannin County Narcotic Investigators uncovered a supply line where dealers were trafficking methamphetamine from Greenville to Fannin County.
Investigators were able to negotiate and arrange a meeting with the suspects early Monday morning at a local business parking lot in Bonham. Once all parties were present and drugs were confirmed at the location, Fannin County Sheriff's Deputies with the assistance of Bonham Police moved in and made the arrest. Investigators discovered over $3,000 street value worth of methamphetamine and were surprised to learn that one of the suspects, a convicted felon, had a loaded firearm.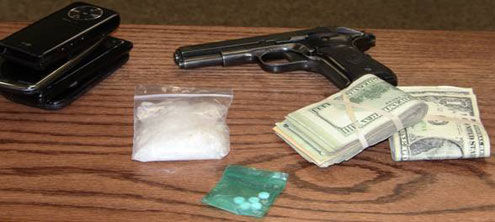 Fannin County Sheriff Donnie Foster was happy with the bust, in which an undisclosed amount of US currency was located during the arrests.
"We anticipate being able to file seizure on that money as drug related proceeds," stated Sheriff Foster. "This is a big find and this office will continue to crack down not only on local drug dealers, but also on any supply-chain that is responsible for bringing drugs into Fannin County".
Three women were also in Harris's car at the time of arrest. All were released without charges after speaking with investigators.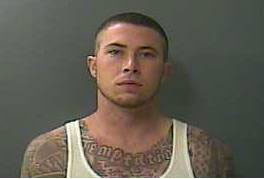 William Buck Harris 23 YOA – Greenville, Texas
Charged: Delivery of Control Substance Penalty Group 1 Over 4 Grams - Under 200
Unlawful Possession of Firearm by a Felon
Possession of Control Substance PG3 Under 28 Grams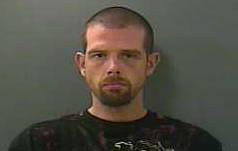 Justin Ray Bishop 27 YOA – Greenville, Texas
Charged: Delivery of Control Substance Penalty Group 1 Over 4 Grams - Under 200