University of North Texas System Chancellor Lee F. Jackson announced today the appointment of Washburn University School of Law Professor Michael Hunter Schwartz as the inaugural Associate Dean for Academic Affairs of the UNT Dallas College of Law. His appointment will be effective May 2013, in anticipation for the law school's opening in August 2014.
Professor Schwartz is eager to assume his new position as soon as he fulfills his obligations to Washburn University where he teaches contract law and serves as Associate Dean for Faculty & Academic Development. As the Dallas College of Law Associate Dean, he will be responsible for administering all aspects of academic life. As part of the law school's launch, he will help develop new curriculum and assist in the hiring of faculty, working with U.S. District Judge Royal Furgeson, whose appointment as founding dean was announced last month.
"With Judge Furgeson, we have a great legal pragmatist, someone widely regarded as a distinguished jurist and practitioner," Chancellor Jackson said. "Now, with the addition of Professor Schwartz, we have a greatly respected academic on the cutting edge of legal education reform. Together, our vision of providing North Texas with an affordable and accessible high-quality law school is coming into sharp focus."
Professor Schwartz has 20 years of experience in legal education and is widely considered a leading national expert in law teaching and learning. During his six-year tenure at Washburn University School of Law, he has been a major advocate of legal education reform, seeking to transform traditional law school education into a more student-centric learning experience, one that goes beyond theory and integrates law practice realities and ethical values into the entire curriculum, with the goal of producing professional, practice-ready new lawyers.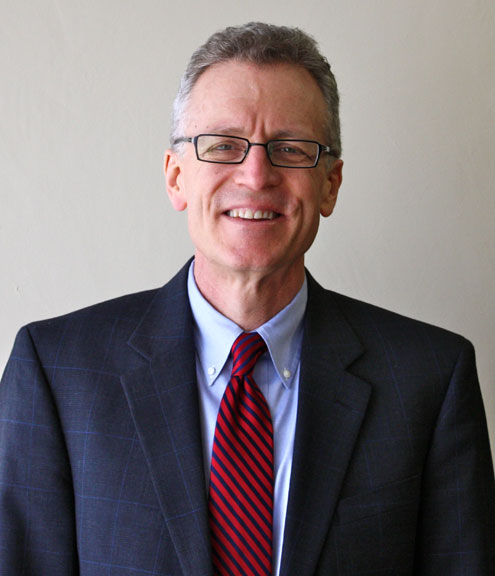 At 49, Professor Schwartz sees his new appointment as the natural extension of his academic career.
"The combination of this being both a start-up law school and a public law school made it an opportunity I couldn't resist," he said. "I can help create a law school from scratch, adopting the best approaches for creating practice-ready graduates. Because UNT Dallas College of Law is a public law school, our graduates won't be saddled with the debt. They can pursue their own genuine interests, even if those interests mean they are not taking the highest paying jobs."
Professor Schwartz also is the co-director of the Institute of Law Teaching and Learning, which serves as a clearinghouse for ideas to improve the quality of legal education. He has written numerous books, law review articles and publications on improving the teaching of law and enhancing law student learning. He is a much-in-demand faculty trainer, conducting workshops across the country on such topics as "What the Best Law Teachers Do" and "Developing the Next Generation of Lawyers."
"Michael is just the type of innovator a new law school will need to design its curriculum and help build its faculty," said Richard Gershon, Dean of the University of Mississippi School of Law. "UNT could not have picked a better Associate Dean for Academic Affairs. "
Gov. Rick Perry signed SB 956 on June 19, 2009 to authorize the new law school, which will be located in the heart of downtown Dallas. It will be part of the continuing downtown renaissance, serving as an economic generator for the city, where law students can live and apprentice, after attending classes in the Old Municipal Building, a 1914 Beaux Arts structure of historic significance (it's where Jack Ruby shot Lee Harvey Oswald).
UNT System remains committed to its partnership with the City of Dallas to restore the Old Municipal Building to its former grandeur. The System anticipates this renovation will be ready for occupancy by the law school in 5 to 10 years, depending on the availability of state funds. Meanwhile, UNT System will proceed with a $29 million renovation of 1901 Main Street in downtown Dallas (formerly the Titche/Joske's department store), which will serve as the temporary home of the new law school for at least the first three years of its operations.
UNT Dallas College of Law will be the only public law school in North Texas, and will provide the region with an affordable alternative to private law schools, attracting a high percentage of minority students.
Dean Designate Furgeson is familiar with Professor Schwartz's reputation as a legal educator, and looks forward to implementing their shared vision of creating a great law school in downtown Dallas. Until both men assume their duties in the spring of 2013, the launch of the Dallas College of Law will continue under the supervision of UNT System Vice Chancellor Rosemary Haggett. The next three years will see the following developments:
· Appointment of an Associate Dean of the Law Library.
· Appointment of a Director of Admissions who will begin accepting student applications in the fall of 2013.
· Construction of the new law library and interim law school offices, starting in 2012.
· Hiring of full-time faculty.
· Matriculation of the first class in August 2014.
"These are exciting times for us," Vice Chancellor Haggett said. "With key administrators in place and the extensive renovation of our downtown home ready to proceed, our promise to the people of Texas to develop a one-of-a-kind public law school is becoming a reality."