DALLAS -- Fashion designer Ashlee Brooks debuts her new 2012 Fall/Winter Ashlee Brooks Collection, an eight-piece contemporary women's apparel line that conveys individuality, confidence and style. The fairy tale-themed collection offers a blend of structure and tailoring, elegance and femininity. It made its debut in Dallas at The Pin Show on February 23 and then it is on to Los Angeles for a runway appearance at L.A. Fashion Weekend, March 16-18.
Ashlee Brooks explains that her "fairy tale villain" theme is to capture "a strong exterior that is bold, charismatic and powerful but still elegant and feminine. Everyone has an inner fairy tale villain."
Consisting of silk, cashmere blend, and leather fabrics in merlot, grey and black, the collection displays the undivided talent of Founder/Designer Ashlee Brooks: solid craftsmanship and tailoring in riding jackets, softness and wear-ability in graceful short and long dresses, comfort and movement in wide leg pants, and a wicked imagination with black leather pants.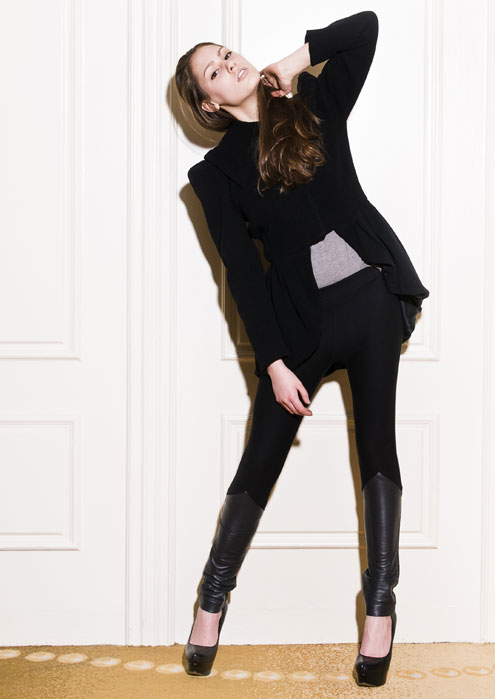 photo by Jonathan Zizzo
While most fashion designers begin their design process with an illustration, Brooks begins her creative process with a color scheme followed by choice of fabric.
"It is like the fabric speaks to me and inspires," she explains. Once the fabric is determined, she begins draping and finishes the creation with an illustration.
"I am honored and excited to be able to show my new collection in both Dallas at The Pin Show and Los Angeles at L.A. Fashion Weekend," said Brooks. The Pin Show, held at The Fairmont Hotel in Dallas on February 23, was a collaborative runway show featuring 38 upcoming fashion designers. Brooks designed an additional four gowns to debut at L.A. Fashion Weekend presented by ScreenShop at Sunset Gower Studios, March 16-18. Only a select few emerging designers across the nation were invited to participate in the L.A. fashion shows.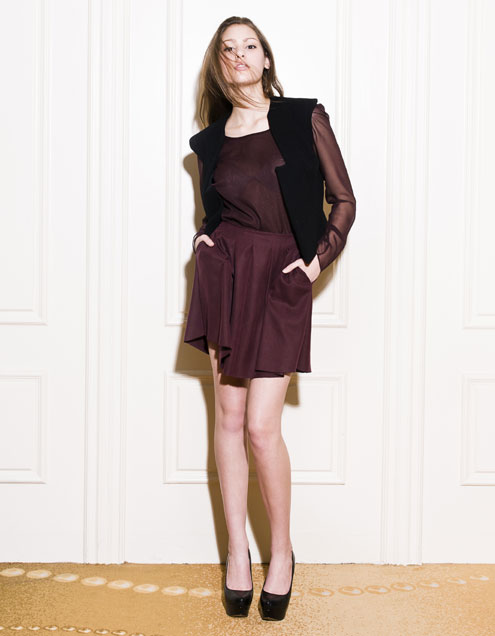 photo by Jonathan Zizzo
A Dallas native, Brooks has stayed true to her Texas' roots and attended Baylor University where she studied Fashion Design and Business Entrepreneurship. While at Baylor, she not only strengthened her design skills but also gained crucial knowledge on how to have a successful business. She was Co-Designer/Co-Partner with Isabel Varela of the fashion label Varela + Brooks that received immediate recognition as runner-up in the prestigious Texas Next Top Designer and finalist to appear in the national reality television show, Fashion Star.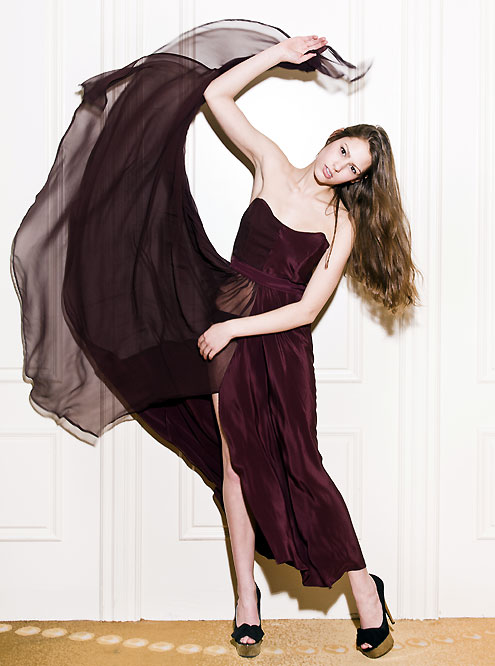 photo by Jonathan Zizzo