Alexis Zastoupil, a 17-year-old senior at Trenton High School, competed at the Missouri Fox Trotting Horse Breed Association Show & Celebration in Ava, Missouri. The week-long show started on September 4 and ended on Saturday, September 10.
During this week, Alexis competed in multiple classes where she won Youth Equitation on her gelding Sunrise's Little John G., she won the Open Costume Class as Little Bo Peep and her "sheep" riding Prince Jester's Ocala Star owned by Albert and Julie Cook of Peace Valley, Missouri receiving five first places from each of the judges.
Alexis ended the week with the crowning as World Grand Champion Youth Model horse showing Tri Mi All Jacked Up owned by Tri Mi Stables and Kennels of Grovesprings, MO.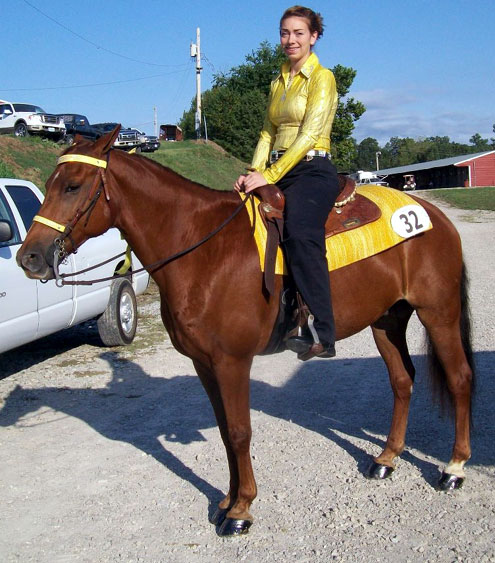 On Friday, Sept. 9 the Budweiser Clydesdales were present at the show for a presentation of the 8-horse hitch.
Alexis has been showing Missouri Foxtrotters since she was 7 (10+ years); she was showing in Leadline class by the time she was one with the help of her late father, Zach Zastoupil, who would walk along beside her to help her stay on her horse.