For the first time in many years, the Bug Tussle Trek will bring its fascinating parade of vintage vehicles to Bonham on Saturday, August 27.
Bonham Police Department will escort approximately 120 classic vehicles into Bonham at 10:15 a.m. August 27 where Bonham Mayor Roy Floyd and Bonham City Manager Corby Alexander will be waiting at Creative Arts Center to greet the adventurous Trekkers.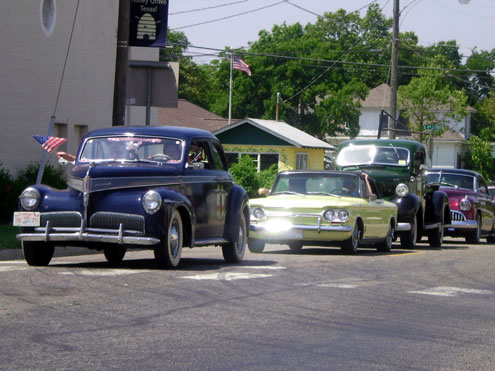 As is customary in the Bug Tussle Trek, vehicles from circa 1910-1920 lead this annual casual cruise through North Texas, followed by classic makes and models from the mid-20th Century, with newer automobiles at the back.
The caravan rarely travels faster that 35mph so the Model A's don't get left behind.
The crew at Creative Arts Center will have coffee, ice tea and cookies waiting to refresh the travelers. A tour of the Creative Arts Center will allow Trekkers to stretch their legs before starting off to Bug Tussle proper, Honey Grove and the planned destination for Saturday night, Paris, Texas.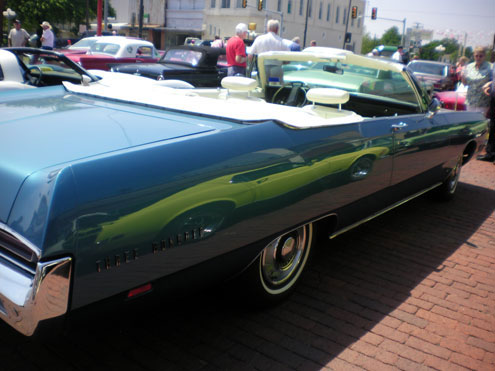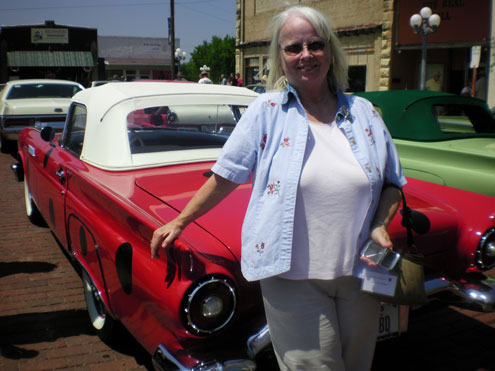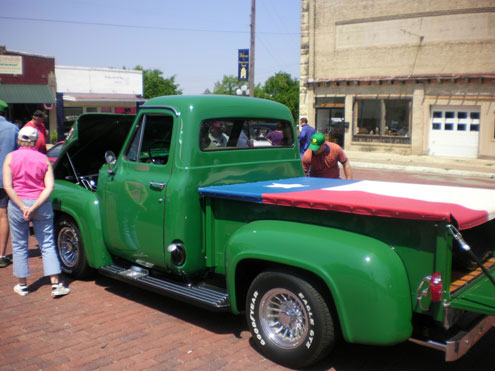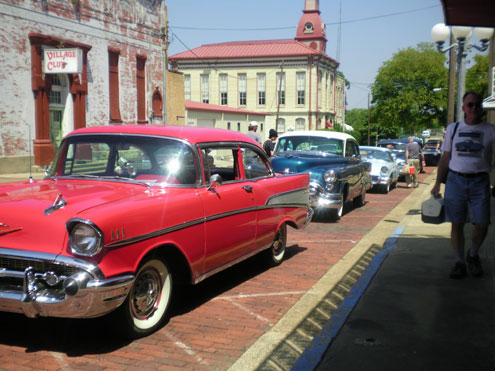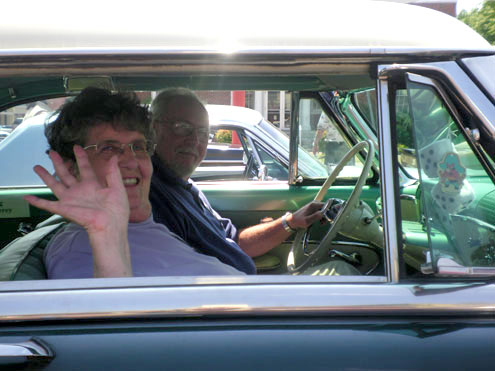 photos by Inga Posey