Denison -- On Saturday in downtown Denison there will be three-layered cakes in the spotlight as Main Street melts into "Sweet Street" for the Sweet Jumbilee Cake and Sugar Arts Show, but Friday night it was the three-part harmony of Greg Guymon and Little Big Iron drawing another nice-sized crowd to Heritage Park for this week's Music on Main free summer concert series.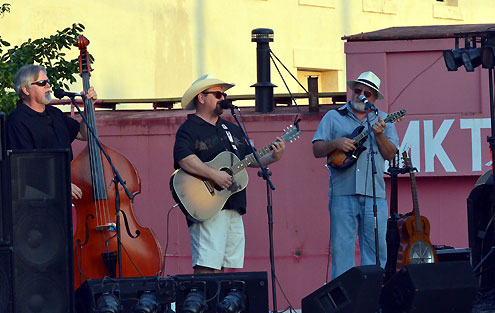 Comprized of multi-instrumentalist Freddy Lee Spears, bassist Bill Capshaw and Greg Guymon on rythm guitar -- and all three sing quite well -- Little Big Iron is a versatile group with plenty of skill to add their special touch to an eclectic set of cover tunes that range from Johnny Cash to the Greatful Dead.
In what should turn out to be another interesting development for downtown Denison, Guyman and his brother have bought the Rialto Theater and renovation is already underway.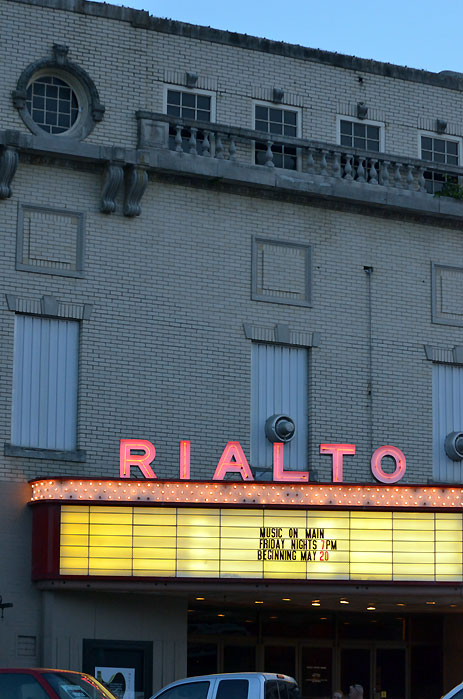 When Music on Main continues 7:30 p.m. Friday evening, June 24, Ace High will perform at the free music series.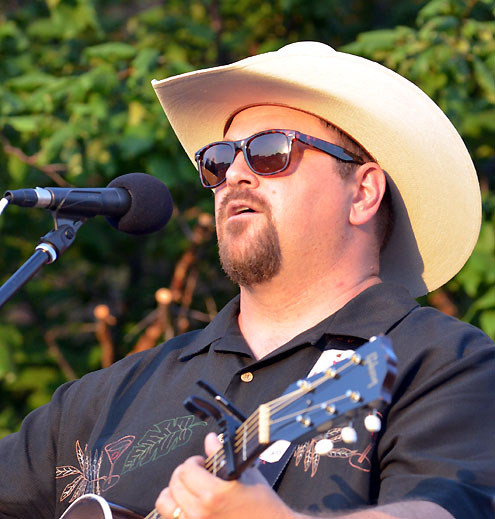 Greg Guyman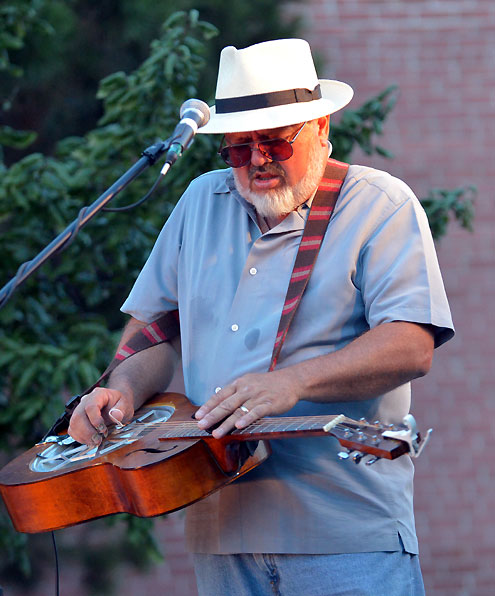 Freddy Lee Spears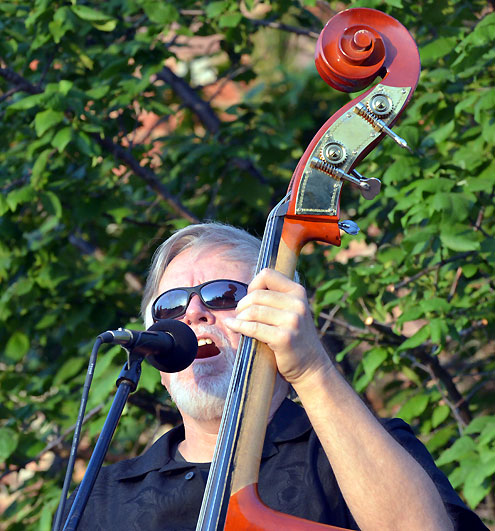 Bill Capshaw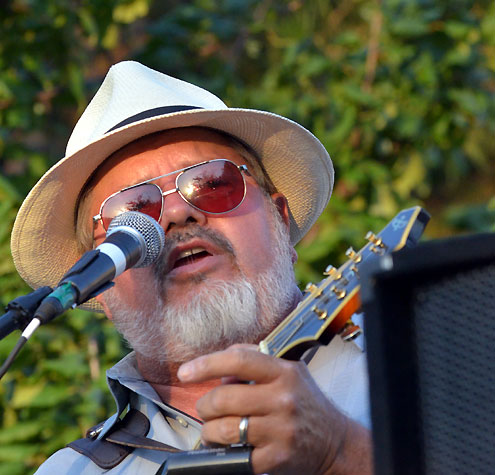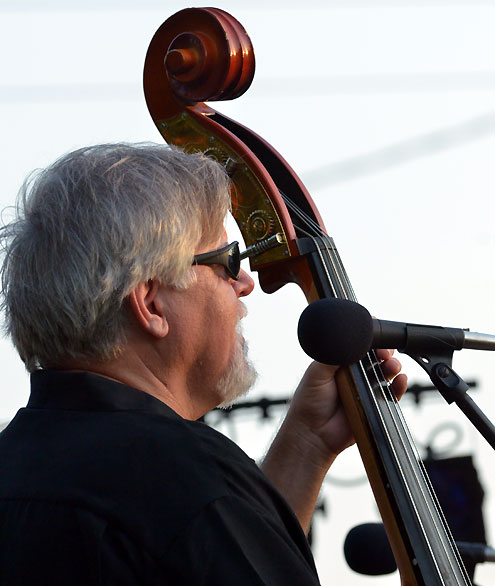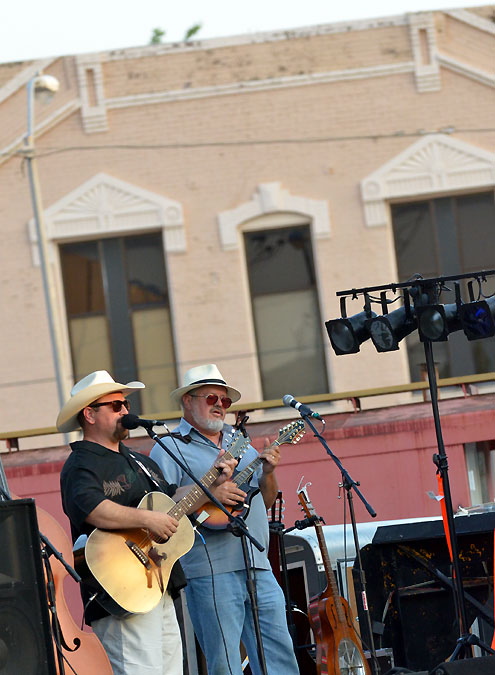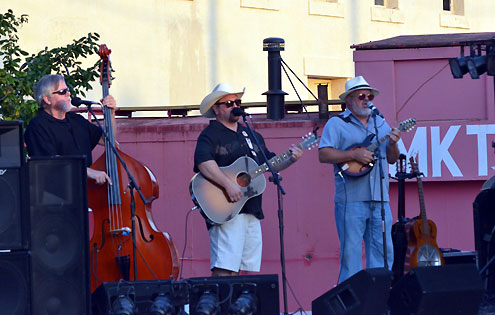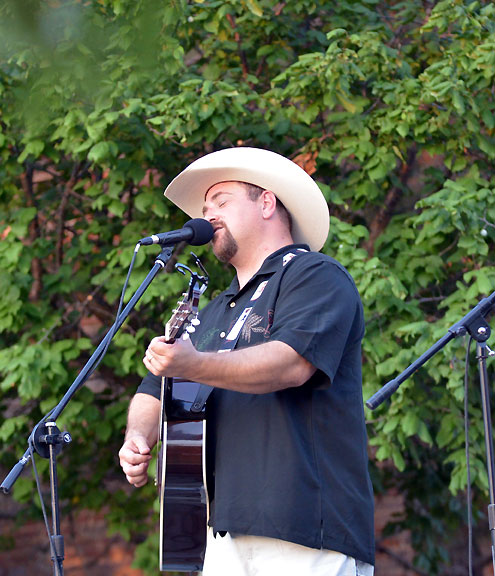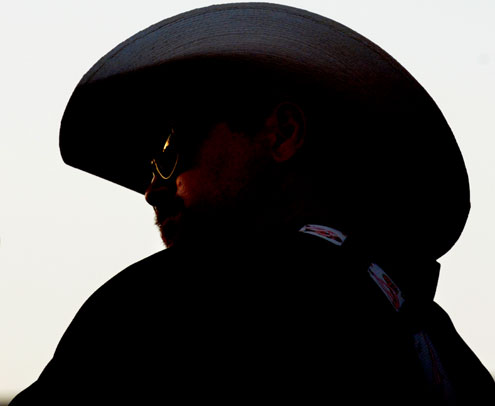 2011 Music on Main schedule
June 24 - Ace High Acoustic/Classic Rock/ Country... you cannot label them...with likely the broadest cover list you have ever heard.
July 1 - Class Act a 6-piece band that takes its audience on a tour of oldies and rock classic rock dance music form Elvis to the Allman Brothers, from Memphis to Motown.
July 8 - Jessie Sims Band a traditional/alt country band thats sound is rooted in folk, rock, blues, and country.
July 15 - Saille Branch & The Big Benders sound is best described as whiskey soaked outlaw rockabilly with blues rock and Johnny Cash thrown in.
July 22 - Big Mike and Friends performing the music of Elton John member of this band travel from as far away as Denver to Ft. Worth, to Houston, Austin, and soon to be Denison.
July 29 - BluRock is named for the bandís love of classic rock and blues along with Jazz, Country, and Gospel.