In recognition of the birthday of the longest serving Speaker of the United States House of Representatives and longtime Bonham resident, staff at the Sam Rayburn House Museum will host Sam Rayburn Memorial Day on Wednesday, January 6, 2010. January 6 denotes two special occasions. It marks the 128th anniversary of Sam Rayburnís birth and also commemorates Sam Rayburn Memorial Day, first enacted in 1976.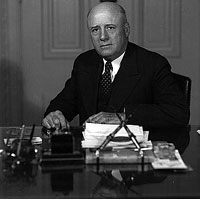 Rayburn, born Samuel Taliaferro Rayburn in Roane County, Tennessee in 1882, was the eighth of 11 children born to William and Martha Rayburn. During his 48 year tenure as a United States Congressman, the focus of his career spanned issues such as the development of farm-to-market roads, rural electrification, and funding for the atomic bomb. Due to his bipartisan approach to politics, solid leadership and respect for the political process, Sam Rayburn is remembered as one of the greatest politicians to call Texas his home. Fifteen years after his death in 1961, his extraordinary political career earned him the honor of his own memorial day.

In 1976, Texas Governor Dolph Briscoe decreed January 6 as Sam Rayburn Memorial Day in Texas. The official decree outlines Rayburnís many accomplishments and his connection to the state of Texas. The decree invites citizens from across the state to gather in Bonham at the Sam Rayburn Library to honor his memory.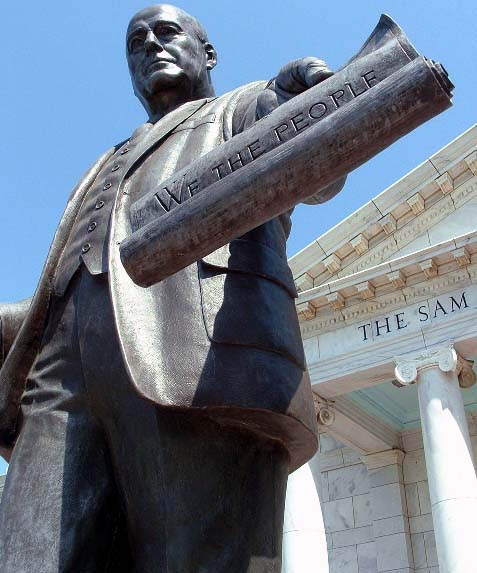 At the inaugural Sam Rayburn Memorial Day at the Sam Rayburn Library, the Governor and his wife Janey, Texas Congressmen Wright Patman and Ray Roberts were in attendance to celebrate. During the event, the Governor spoke of Rayburnís great achievements and encouraged members of the community to live their lives with the same spirit and philosophy by participating in government activities, and work together to build a better life for all citizens of Texas.
The Sam Rayburn House Museum will celebrate Sam Rayburn Memorial Day on January 6 by offering free admission throughout the day.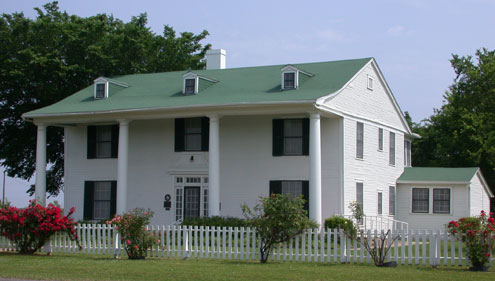 From 4:00 p.m. ó 6:00 p.m. the museum will offer an open house with free refreshments and tours. The Sam Rayburn Library and Museum, located at 800 W. Sam Rayburn Drive in Bonham, will similarly host an open house on January 6 from 4:00 p.m. Ė 5:30 p.m. and will also serve light refreshments.
For more information about the Sam Rayburn House Museum or Sam Rayburn Memorial Day, contact Marion Wilson at 903.583.5558 or visit www.visitsamrayburnhouse.com. The Sam Rayburn House Museum is located at 890 W. State Highway 56, two miles west of Bonham.