Rev. Michael Alexander Simpson, 55, of Paris passed away Sunday February 21, 2010 at his residence.
Michael was born on December 18, 1954 in Palacios, Texas, the son of Alexander D. Simpson Jr. and Mary Carlton Crawford Simpson.
He was a graduate of North Texas State University. Michael had been a banker, a stock broker for Edward D. Jones and was the current minister at First Presbyterian Church and Chicota Presbyterian Church for approximately the last eight years. He loved to fly and was a pilot instructor.
Michael had a true servantís heart, volunteering at Paris Regional Medical Center North and South and drove for Meals On Wheels. He was a member of First Presbyterian Church, had sang in church choirs for many years and had been a member of the Bonham Kiwanis Club.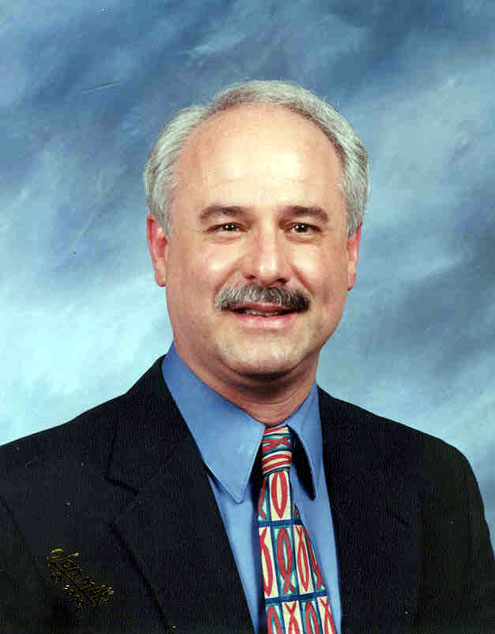 Survivors include his daughters Lindsay Camarena and husband Adrian of Fletcher, OK and Sarah Elizabeth Simpson of New Iberia, LA; he was a loving little paw-paw to his granddaughter Brooke Wagstaff and unborn grandson Kindyn Wayde Camarena; father Alex Simpson; sisters Cathy Simpson Fiorini of Palacios and Susan Simpson Briscoe of Bragg Creek, Alberta, Canada; 5 nieces and nephews. He was preceded in death by his mother.
Memorial services will be conducted at 11:00 A.M. Wednesday February 24, 2010 in the First Presbyterian Church in Paris with Rev. Cindy Baker Burnett and Rev. Sam Rice officiating.
Honorary pallbearers will be Chris Fiorini, Philip Fiorini, James Briscoe, David House, Larry Wilson, and Tommy Cook.
Online condolences may be sent to the family by visiting www.fry-gibbs.com.
Michaelís family will remember him as a loving dad, paw-paw, son, and brother. He will be remembered for his wonderful sense of humor and his kindness to everyone.