Ravenna, Texas -- Funeral services for Lester Ray Hall, age 83, of Ravenna will be held at 2:00 P.M. on Thursday, November 12, 2009 at Cooper-Sorrells Funeral Home Chapel in Bonham. Rev. Dee Morton will officiate the service and Mr. Darrell Hall will assist. Interment will follow at Mulberry Cemetery in Mulberry, TX. Mr. Hall passed away on Monday, November 9, 2009. Funeral arrangements are under the direction of Cooper-Sorrells Funeral Home in Bonham.
Lester Ray Hall was born in Bonham, TX on January 20, 1926 to parents Willie Joshua Hall and Lorraine Hill Hall. He married Jo Doris Robertson in Ector, TX in January 1947. He worked as a farmer and served in the U.S. Marines.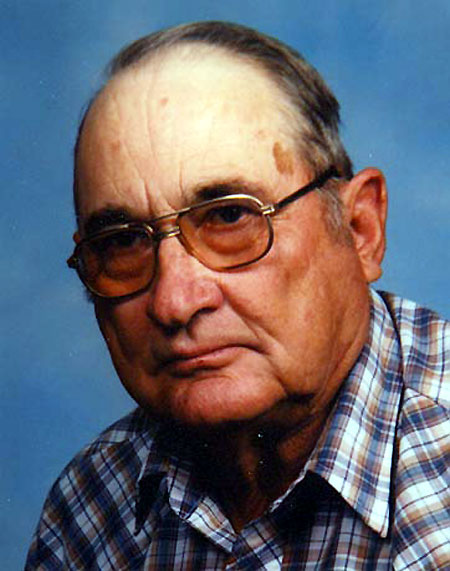 Survivors are wife-Jo Doris Hall of Ravenna, sons, Keith Hall and wife Jane of Ravenna, Kent Hall and wife Karen of Ravenna, daughter-in-law, Donna Hall of Bonham. Grandchildren-Todd Hall and wife Christy, Casey Hall, Lacy Stanley and husband Chad, Jessica Hall, Kolton and Karlee Hall, Whitney Underwood and husband James. Great-Grandchildren Cassidy and Riley Hall, Kendal Hall, Will Stanley, Caden Prescott, and Kayeleigh and Roxy Underwood. Brother, Kenneth Hall of Ravenna, sisters, Elizabeth Moore of Ravenna and Melba Brooks of Oklahoma City, OK. Preceded in death by son Joe Kevin Hall and brothers Jerry and Johnny Hall.
Pallbearers will be Wayne Titsworth, Dwight Staton, Roy Pannell, Bill Pannell, Jackie Turbeville, and John Norris. Honorary Pallbearers will be Larry Delashaw, Bob Sanford Charles Steen, Loyd Venable, Jack Hall, and Calvin Essay.
Family visitation will be held on Wednesday, November 11, 2009 at Cooper-Sorrells Funeral Home from 6-8 P.M.
To convey condolences or sign an online registry, please visit www.coopersorrells.com