If practice makes perfect, then the folks who enjoyed the warm-up for Oktoberfest on Friday night in Chestnut Square should be just about perfect once this actual fall celebration fills downtown McKinney with revelers on September 26.
And it was a perfect opportunity to enjoy authentic German dancers and music, the finest of Bavarian beer -- courtesy of McKinney's own Franconia Brewing Company, "the beer from here" -- and wonderful German cuisine dinner prepared by another McKinney favorite, Cafe Malaga.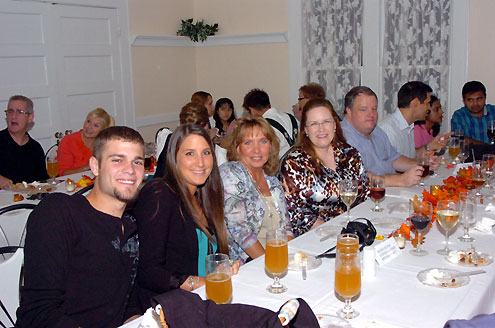 All proceeds from this crowd-pleaser went to Chestnut Square Historic Village (http://www.chestnutsquare.org/), a neighborhood comprised of 10 houses and buildings where time stopped a century ago. Organic dairy, meat and produce vendors draw discerning consumers to Chestnut Square in downtown McKinney for a farmers' market every Saturday from 8:00 a.m. until noon.
But last Friday night was a chance to appreciate the many contributions German settlers have made to the Lone Star State, and that partnership continues.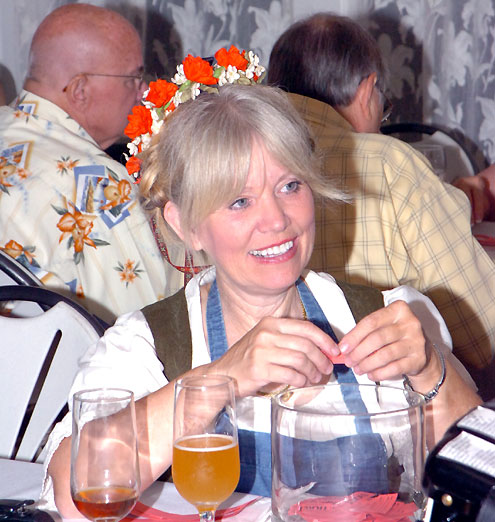 Dennis Wehrmann, the owner and brew master at Franconia Brewing Company http://www.franconiabrewing.com/, is a native of Nurnberg, Germany who decided to bring Bavarian beer to North Texas.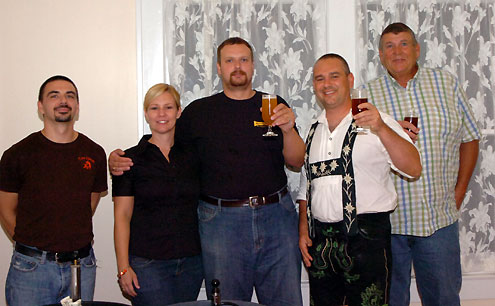 The dancers that entertained guests at Chestnut Square's Oktoberfest warm-up are quite busy this time of year. Texanischer Schuhplattler Verein (http://www.tsvallgau.org/Site/TSV.html) will be at Oktoberfest in Addison this next weekend and then return to perform at McKinney Oktoberfest on September 26.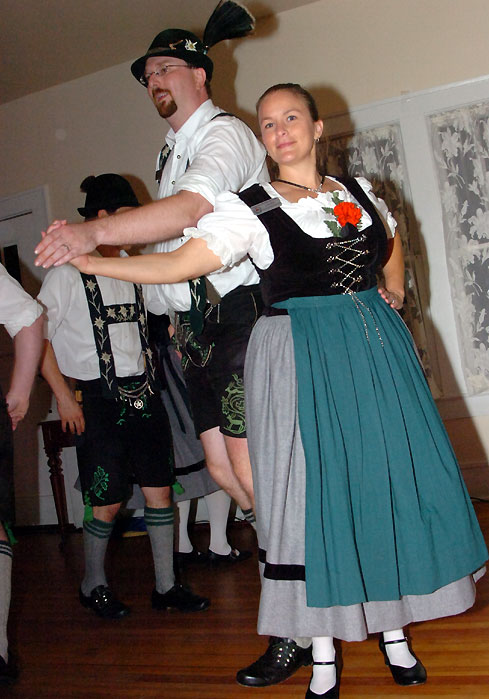 All the favorite activities from last year will be back for this year's colorful celebration in McKinney. Weenie Dog Races are always interesting; then there is live German music, great food, and authentic Bavarian beer provided Franconia as well as Warsteiner Beer, a popular German brand of Ben E. Keithís.
One interesting new addition for the 2009 McKinney Oktoberfest will be wine on the drink menu. Entry into the Biergarten area for adults will be $3; however the event is free and open to the public outside of the consumption area.
Of course, Oktoberfest isnít just a celebration for adults. Youngsters will enjoy face painting, bounce houses, pony rides, pumpkin painting, train rides and arts and crafts of all types.