The Dodd City Hornets defeated the Savoy Cardinals Tuesday night by the score of 71-12. Savoy had the unfortunate misfortune of having four starters out with the flu, and had to bring junior varsity players up just to field the varsity team.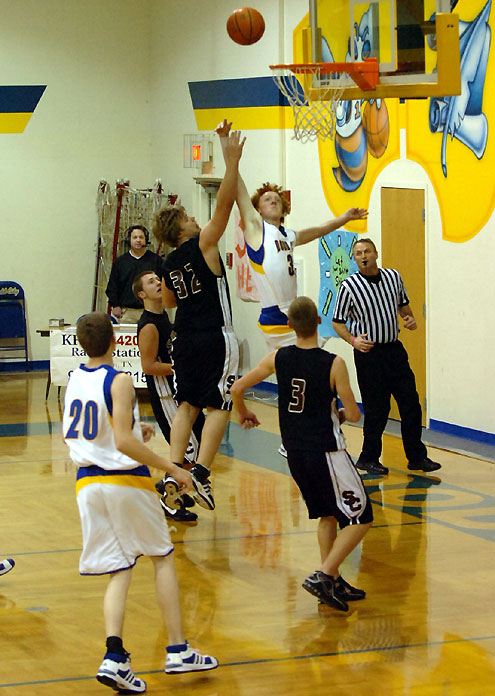 Scoring for the Hornets was Patrick Moore with 14, Dillon Stewart & Landon Darwin with 9 each, Nathan Roberts & Jaylen Wallace with 8 each, Ethan Renfro with 6, Will Reed with 5, Shihei Williams with 4, Ethan Stephens & Stephen Cockrill with 3 each, and Dalton Herndon with 2 points.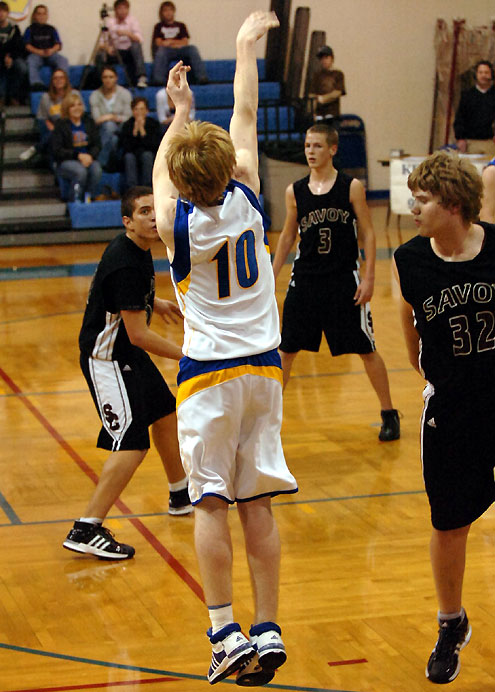 The Hornets improved to 16-4 overall, and 3-0 in district.