November is National Homeless Awareness month, created to bring attention to this significant social problem. Homelessness used to be considered an urban problem, but no more; the decline of the economy and the soaring foreclosure rate has caused homelessness to now be seen in every suburb of the country and
Collin
County
cities are certainly no exception.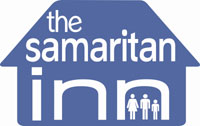 At the Samaritan Inn, the county's only homeless shelter, we regularly see men, women, and children at our door who never expected to be in this situation. Homeless families are the fastest growing number in the homeless population and they are the majority of our residents. We provide a safe place to sleep and food to eat, but we also provide a comprehensive program that leads to independence. We supply the support, they provide the initiative.

To address this problem and put people back on their feet again, we need collaboration and we are pleased to say we have it.

Johnny B, radio station WKLAK morning man, will simulate homelessness by living outside for three days while conducting a remote broadcast. Johnny will be located in the Brookshire's parking lot at the southeast corner of 75 and Louisiana St. in McKinney.

The merchants behind him have also rallied around the cause: Griffin's Jewelry store will be selling 1 carat cubic zirconia stones for $25, with proceeds going to the Samaritan Inn. Buying a CZ then makes you eligible for a drawing, where the winner will receive a one carat princess cut diamond.

Brookshire's grocery store and JC's Burger House will also have promotions to benefit the Inn, as will Eldorado Motors. Eldorado Motors will be selling raffle tickets for a chance to win a brand new red Miata convertible. And finally, down the road a bit, Chili's Restaurant (on University Drive) will give 10% of every dinner sold on Tuesday night, November 11th from 4 to close to the Samaritan Inn.

Have fun AND make a difference - and then tour our program at our open house on Saturday, November 15 beginning at .

Come see the place where transformations take place daily, with your help.

Lynne Sipiora is the Executive Director of the Samaritan Inn, Collin County's only homeless shelter.