What do you get when you add 'taking a tumble; learning a cheer; doing a vault; and going to preschool? Why, you get "The University of Gymnastics," of course!
The 'child-centric,' family oriented program from Plano is opening a second location in the Sherman Commons Sept. 13. The new 'U of G' isn't just gymnastics either.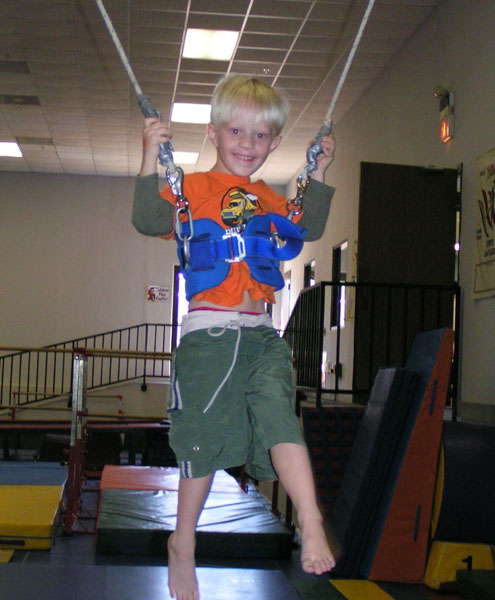 "We have a program that is well-rounded and builds self confidence," said Emily Johnson, Sherman director. "And one that children enjoy; it's supplemental to their lifestyle."
Johnson, who has been the Plano location director for two years, listed gymnastics, cheerleading, tumbling, a preschool and 'Mother's Day Out' as the programs U of G offers. There will even be a "Kids Night Out' on the third Friday of every month.
"We have a wide variety of programs," said Johnson. "We always have that busy family in mind."
According to Johnson, anyone can be part of the program; whether he or she just wants to come to cheer and tumble or also if they aspire to become world class gymnasts. The metroplex has many such 'gyms,' she added. Dallas has 20 of them; Plano has 13 and Allen has four, Johnson said.
"We want to offer the children in this area a special place where they can come for recreational gymnastics or train for something bigger," explained Johnson, a certified gymnastics coach. "They deserve such a place just as much as the kids in the metroplex do. That's so important to us."
Johnson noted that the U of G will take children 18 months to 18 years old and there will be both boys and girls classes.
"Traditionally, there has been a stigma with gymnastics for boys," she said. "But we have what we call 'Boy's Gym.' A program that promotes speed, agility and flexibility that they can take to other sports."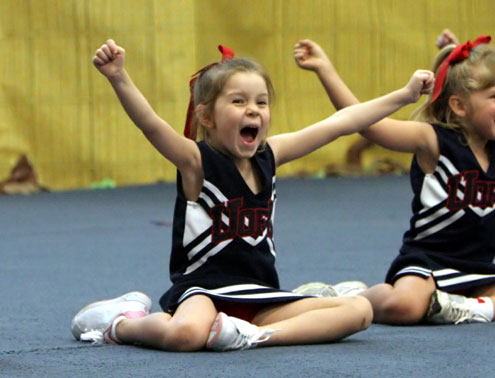 The plan includes U of G opening its Sherman location on Saturday, Sept. 13 - National Gymnastics Day - which is done as a joint project by the United States Gymnastics Association and Tyson Foods, Inc. With a Tyson plant nearby, Johnson hopes to include them in the celebration.
"We have so many great things planned," she hinted.
With 2008 being an Olympic year and September just after the Olympics conclude, Johnson is hopeful that the spirit will carry over into the new Sherman location.
"The original U of G was opened 30 years ago to allow youngsters the chance to train and work toward their goals," explained Johnson. "Helping children dream is a great idea."
Johnson explained that a couple - David and Lynda Rose - had a daughter with one of those dreams, Dayna. She wanted to be a competitive gymnast. They opened the gym as a place for her to pursue that dream. After achieving her goal, Dayna became owner of the gym/school about five years ago.
Johnson, who came to U of G two years ago, explained that the uniqueness of the gym was the additional programs coupled with the traditional gymnastics and tumbling. For instance, the cheerleading program is not competitive in nature. It is age appropriate and gives girls a chance to be in a "show squad," one that performs at openings and other public events; not competitions. The preschool and Mother's Day Out are part of the academy program within the U of G umbrella.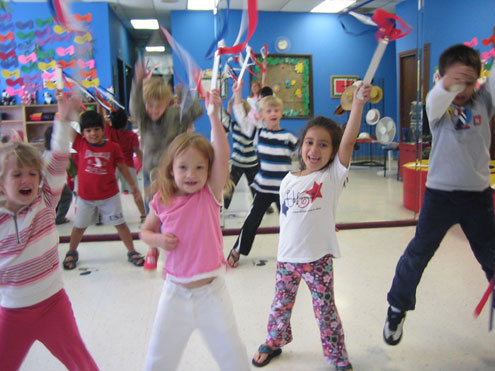 "We will focus on school readiness such as learning shapes and colors," explained Johnson. "In addition to the classroom instruction, there will be 45 minute periods of gymnastics and music movement."
The Sherman location will have one preschool class and one pre-Kindergarten class which will both operate from until There is also an 'Extended Care' program which runs until Mother's Day Out operates the same hours for children 18 months to five years old.
There will be school day options for parents and Mother's Day Out participants, according to Johnson.
"We want to help working families as a whole," she explained. "We will also have dance and karate available."
Johnson also mentioned that U of G will be state licensed because of the academy. Other gyms are not regulated but U of G will be inspected regularly and staff will be included in the background checks and fingerprint programs; and required to know CPR.
"Those are some extra security and safety measures that we have," said Johnson.
The Sherman site will have 11-15 on staff at the time of opening, she added.
Johnson laughed when she remembered another program: structured birthday parties at the 'gym.'
"We opt for safety first; then fun and learning at every party," she said.
There are also private class slots for groups such as high school cheerleading squads.
Johnson saved a special program for last because she feels it is "her baby."
"It's our 'Sensory Gym' for special needs children," said Johnson. "Research shows how gymnastics helps with the autism spectrum disorders. We hold it once per week when they are the only ones in the gym. There are no distractions and the children really benefit from that environment."
Johnson went on to explain that the program was created in consultation with an occupational therapist and there was a "huge" response in Plano for the program. Other children with Asperger's Syndrome, Downs Syndrome and developmental delays have also benefited from the specialized program.
"Just being in a class helps with socialization; and the action on the trampoline is so fun yet beneficial for them," she said. "The parents are amazed."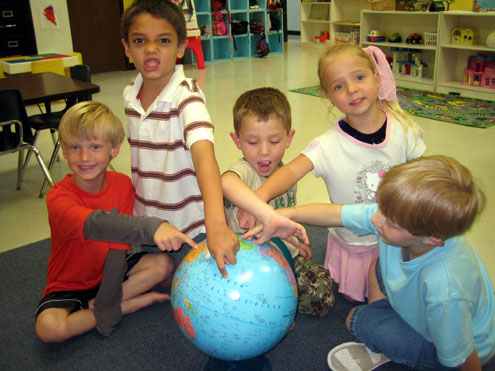 With the Summer Olympics in August, gymnastics will take center stage as Americans watch the men's and women's team go for the gold. Johnson and the U of G will be keeping a close watch themselves; not just because gymnastics are part of their daily lives, but also because a member of the 2008 men's team is a frequent visitor to the Plano location.
"Jonathan Horton is originally from Houston and went to OU on a gymnastics scholarship," explained Johnson. "He's now engaged to Haley DeProspero, our owners' daughter. So, he has come to instruct and work with the program. He helps put a masculine face on our 'Boy's Gym' class. Jonathan's part of the U of G family; we are proud to have him."
When asked about the Sherman/Denison area, Johnson recalled her childhood in Paris when her family would visit.
"In all my time in gymnastics, I remember this area as progressive and just 'neat'," she smiled. "I've seen it grow over the years. There are some great things happening in north Dallas and Collin County, but the people of Grayson County have confirmed my feelings that this is a great place to open a second location. We are excited to be here."
Johnson was quick to note that the Sherman gym wouldn't just be an extension of Plano. It will be its own entity and as such will do all its business locally.
"We want to get involved in this community. We want to give back to help this community, too," she said. "There is growth; but there's still a hometown feel here; so friendly and a good working environment, too."
"We want to have state of the art equipment and staff for the people of this area," continued Johnson. "We have seen this area growing and we want to be part of that growth. We want to make a connection with this community."
For more information on U of G and its programs, contact Johnson at (903) 868-8634 or visit www.UniversityofGymnastics.com.
*
Emily Johnson grew up in an active family. There were always volleyballs to dig for; softballs to hit and cheers to learn. Both parents were coaches in the school system and athletics were just a part of life. For 'Em' as she is called now, it was gymnastics that took her top spot.
Em participated for 10 years competitively and as a coach; through high school, at Texas Tech University - with the Texas Elite squad - and at Texas A&M-Commerce.
Johnson did a few things after college but there was always this nagging thought. So, eventually, that thought brought her to the University of Gymnastics in Plano. Two years ago, she became director and now will move to the gym's second location in Sherman.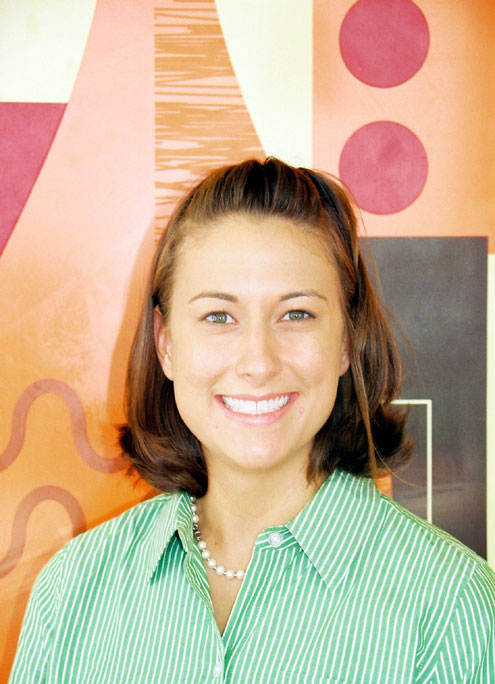 "You always go back to what you love," she smiled.