GARLAND, TX – After experiencing a rare, insider's view of the church for more than four decades, award-winning religion writer Louis Moore says certain common denominators link most religious bodies regardless of their doctrine or tenets.
Moore, who has had one of the most varied and influential careers of any religious journalist today, has written a new book, Witness to the Truth: Lessons learned by a veteran journalist through four decades of watching the church. The book identifies 26 core "truths" that apply to a variety of religious groups regardless of their persuasion. His parallels are designed to help readers better understand their own local church bodies and their roles in them.
Moore's popular, weekly Saturday religion column in the Houston Chronicle had readers padding outside in their bathrobes on weekend mornings for their newspapers to learn what he would report next about the current religion scene.
Besides being religion reporter and columnist, Moore also has viewed the church from the angles of an editor, denominational journalist, author, trustee of a national church body, and now religious book publisher. He also has been president of the Religion Newswriters Association.
The book describes how Moore, who University of Houston journalism professor David McHam calls "the best religious journalist of our time," found himself strategically poised to witness some of the most cataclysmic religious developments of modern times. These included the first papal steps in the Western Hemisphere, the Episcopal church's vote to ordain women, and his unique skybox view at the 1979 Southern Baptist Convention, a meeting that forever altered history for the nation's largest Protestant denomination.
"This is not just any book about religion and reporting on religion. It is The Book," writes McHam in his endorsement of Witness to the Truth.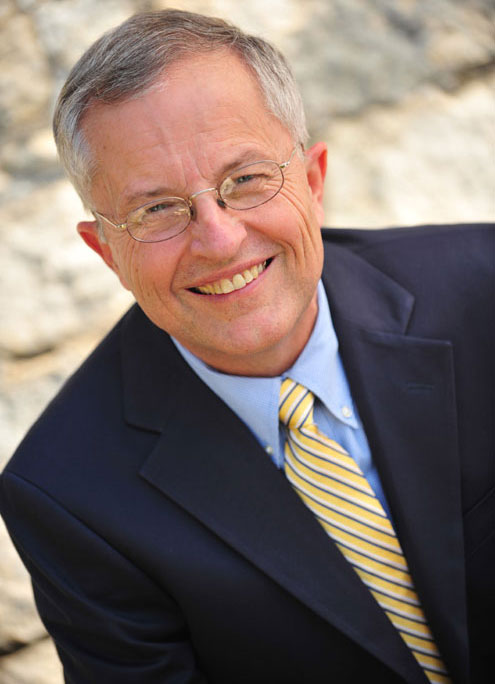 Former Plano Star Courier editor Louis Moore has released his new book, Witness to the Truth: Lessons learned by a veteran journalist through four decades of watching the church.
His common truths form the answers to questions such as "What makes church bodies really tick?", "What are religious leaders really like up close?" and "What does one find at the very heartthrob of a church bureaucracy?"
Far beyond a mere chronicling of events, Witness to the Truth weaves insightful threads among Baptists, Catholics, Presbyterians, Methodists, and even Jews and Buddhists, to name a few. Raw, revealing anecdotes paint the church as an authentically human institution but one that Moore says God still can mightily use for His ongoing purposes.
Followers of religious history, journalism students, and the average newspaper reader will all gain insights from Witness to the Truth, says California State University at Fresno journalism professor Tommy Miller, who describes Moore as the "dean of religious journalists."
Both hardback ($34.95) and paperback ($19.95) copies of the book are available through online bookstores such as Amazon.com and Barnesandnoble.com. Hannibal Books also offers the book through 800-747-0738 and www.hannibalbooks.com. ISBN: (hardback) 978-1-934749-15-9, (paperback) 978-1-934749-20-3.