Dallas Cowboys safety Roy Williams bowls with the same intensity that he exhibits on the football field. When he hits the kingpin, you know its going to fall. Williams and a few of his teammates recently took over the swanky 300 Dallas bowling lanes in Addison for the 3rd annual Bowling with the Boys, presented by Bentley Dallas.
The event was a fundraiser for the Roy Williams Safety Net Foundation, which provides support and assistance for low-income single mothers. Inspired by the difficulties his sister Alecia faced as a single mother raising his nephew, Williams launched his foundation in 2004. More information is available at www.roywilliamssafetynet.org.
Dallas Cowboys participating included Roy Williams, Keith Davis, Anthony Henry, Marion Barber, Andre Gurode, Chris Canty, Todd Bowles, Bradie James, Akin Ayodele and Jaques Reeves. Other bowlers included former Dallas Cowboys running back Preston Pearson, Chicago White Sox Scott Podsednik and "Good Day Dallas" personality Megan Henderson.
Bentley Dallas is located at 5300 Lemmon Avenue, near Love Field,. Celebrating its 20th Anniversary, Park Place Dealerships represents luxury brands in Texas and California including Bentley, Rolls-Royce, Maserati, Mercedes-Benz, Porsche, Lexus, and Volvo. More information at www.parkplacetexas.com.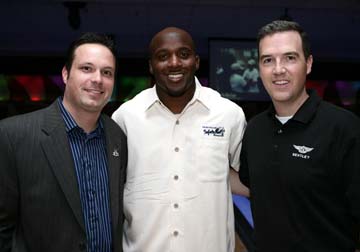 Lou Dean Canakes, 300 Dallas, with Roy Williams and Heath Strayhan, Bentley Dallas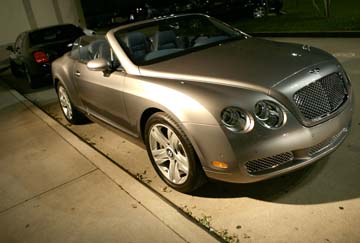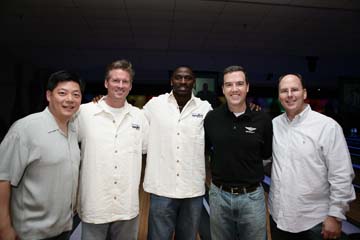 Team Bentley - Karl Chiao, Christopher Campbell-Moore, Dallas Cowboys cornerback Anthony Henry, Heath Strayhan and Kirk Frederick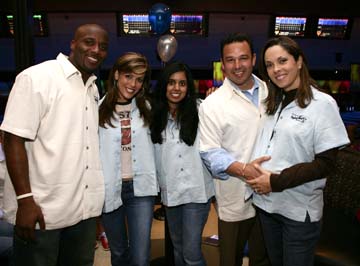 Dallas Cowboys safety Roy Williams, Fox 4 – Good Day Dallas personality Megan Henderson, Sujata Dand, Phil & Maria Sotolongo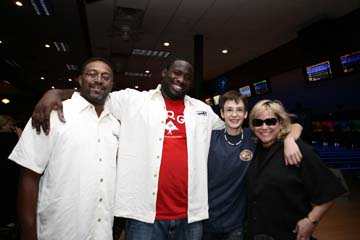 Mike Henderson, Dallas Cowboys center Andre Gurode, Collin Gibson and Diane Gibson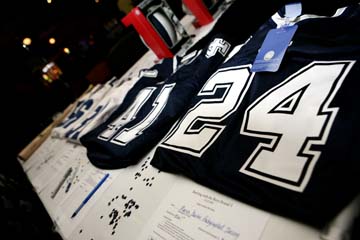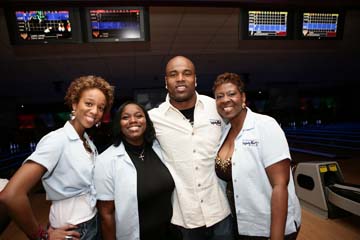 Diamond Starland, Alecia Williams, Dallas Cowboys linebacker Akin Ayodele, Diane Starland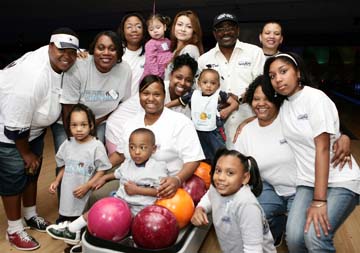 Pastor Rush and the Inspiring Body of Christ team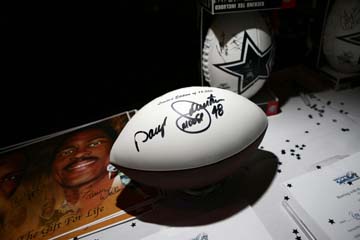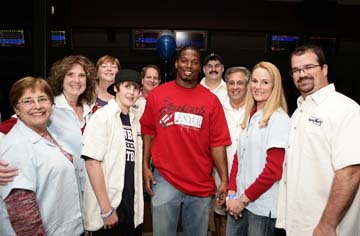 Dallas Cowboys running back Marion Barber (red t-shirt) with Team Greco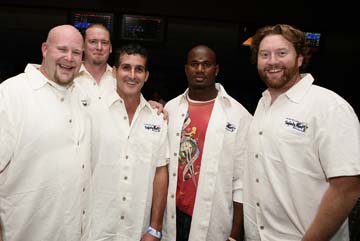 Mark Taylor, Tom Fleischer, Perry Bowen, Dallas Cowboys cornerback Terrence Newman and Jeremy Okler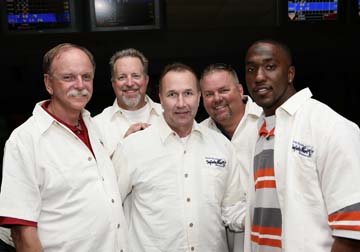 Larry Shafer, Bruce Baird, Burt Preisfinger, Larry Whitter, Dallas Cowboys cornerback Jacques Reeves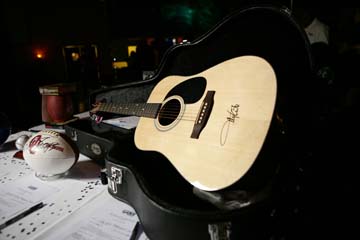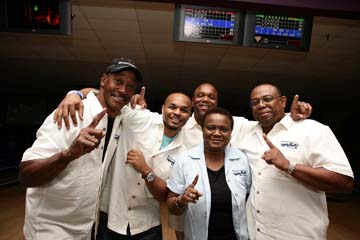 Former Dallas Cowboys running back Preston Pearson, Damian Mackey, Leander Robinsn, Catherine Richardson, Rod Richardson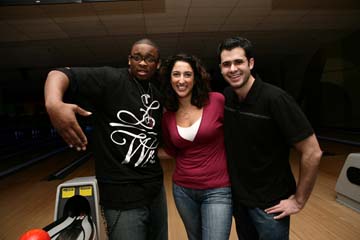 Team Gene: Eugene Brooks, Lindsay Alexander, Ori Raphael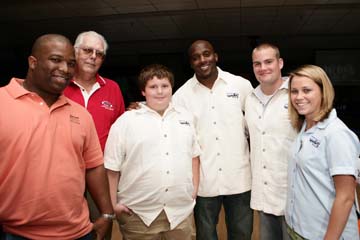 Melvin Harper, Bill Mathison, Hayden Cooper, Dallas Cowboys safety Roy Williams, Blake Cooper, Jocelyn Mooney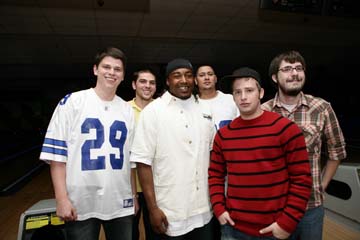 Matt Gallagher, Trevor Gallagher, Dallas Cowboys safety Keith Davis, Jonathan Flores, Ian Graf, Brent Crable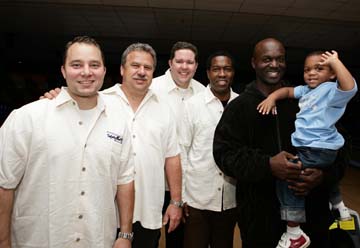 Bob Quinlan, John Ross, Jason Yoes, Tre White, Dallas Cowboys Todd Bowles & son Troy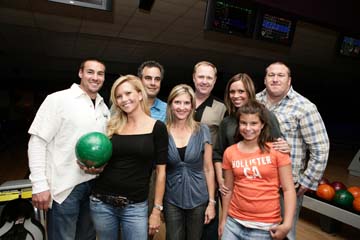 Chicago White Sox outfielder Scott Podsednik & wife Lisa with Team Jamie Adams
Ryan Woodson, Dallas Cowboys cornerback Anthony Henry with Gaget, Remi and Paul Courtaway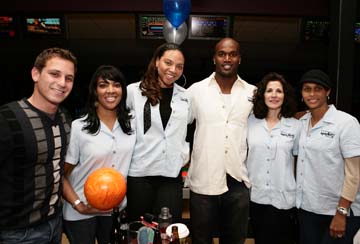 Brian Rutt, Karla Hollis, Aiysha Spears, Dallas Cowboys linebacker Bradie James, Leslie Matney, Melani Ismail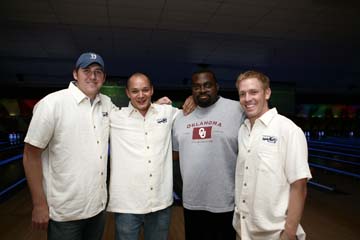 Matt Byrd, Anthony Anderson, Gaius George, Ryan Smith