COMMERCE, Texas - Distinguished Texas A&M University-Commerce alumnus Staley T. McBrayer was one of four inducted into the Texas Intercollegiate Press Association Hall of Fame.
The late McBrayer, who was posthumously honored, is credited with saving small newspapers across the country from oblivion and changing the face of journalism. Publishers dubbed him the "Wilbur Wright" of the newspaper offset press.
"It is nice to know that one of our graduates virtually saved thousands of small newspapers throughout this country and the world," said Dr. Keith McFarland, president of A&M-Commerce.
In the early 1940s, McBrayer and his wife operated four newspapers in Fort Worth -- the River Oaks News, the Bomber News, the Fort Worth West Side Post, and the North Fort Worth News. Beginning in the late 1940s, they owned and operated newspapers in Arlington, Grand Prairie, Irving, Haltom City and Richland Hills before selling them in the 1960s.
In 1954, he introduced the Vanguard web offset press and moved the newspaper industry from "hot type" printing to a "cold type" process. Newspapers began to print from photographic images instead of handset metal type, cutting down on printing time and costs.
McBrayer received a bachelor's in 1933 from East Texas State Teachers College, now A&M-Commerce, and after finishing graduate studies in journalism at the University of Texas, he became the advertising and business manager of the Commerce Daily Journal.
A&M-Commerce recognized McBrayer as a Distinguished Alumnus in 1973 and named the Staley T. McBrayer Instructional Printing Facility in his honor. As a student, McBrayer worked on The East Texan and was part-time circulation manager of the Daily Journal.
He was national president of the Society of Professional Journalists in 1967-68. Editor & Publisher named McBrayer one of 50 people who made a difference in journalism in the 20th century.
"Staley McBrayer's induction into the TIPA Hall of Fame is a fitting tribute to his far-reaching contributions in the field of printing," McFarland said. "He always remembered his alma mater, and we always remembered and appreciated him."
McBrayer, newsman Jim Lehrer, CBS veteran reporter Bob Schieffer, and University of Dallas professor of journalism Joe Norton were inducted April 7 during the TIPA conference in San Antonio.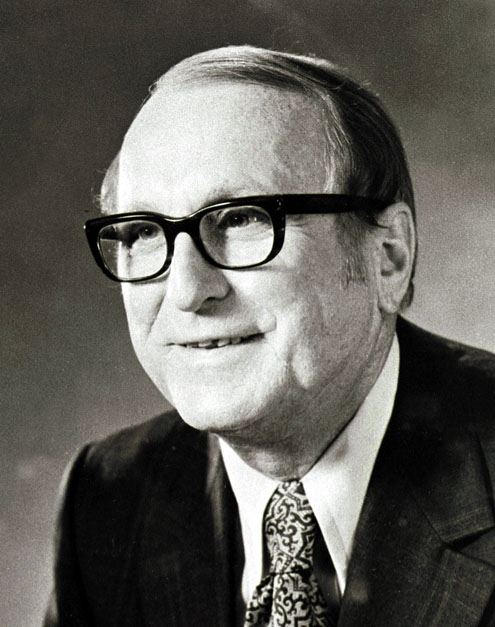 TIPA INDUCTEE -- The late Staley T. McBrayer, Distinguished Alumnus of Texas A&M University-Commerce, was inducted into the Texas Intercollegiate Press Association Hall of Fame on April 7. McBrayer, along with newsman Jim Lehrer, CBS veteran reporter Bob Schieffer and University of Dallas professor of journalism Joe Norton, were among those honored. (A&M-Commerce photo)