On Friday, August 5, 2005 the Bonham Area Chamber of Commerce welcomed Callender Realty with an 'Official Ribbon Cutting' as one of the newest businesses in Bonham.
Callender Realty welcomed everyone, thanked the large crowd and invited all to stay for a light lunch and dessert.
Each room offered beautifully decorated tables of fresh flowers and ferns laced with delicious homemade dishes.
You can contact Callender Realty by calling (903)640-5626 / 701 N. Center St., Bonham, Tx. 75418 or visit http://www.callenderrealty.com .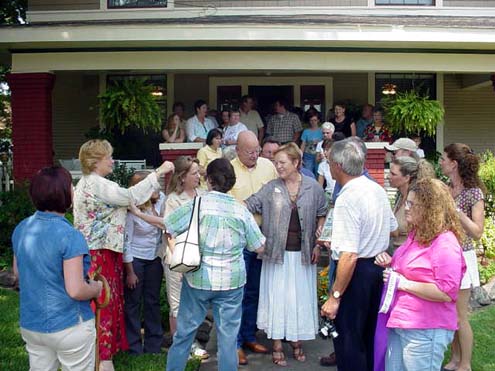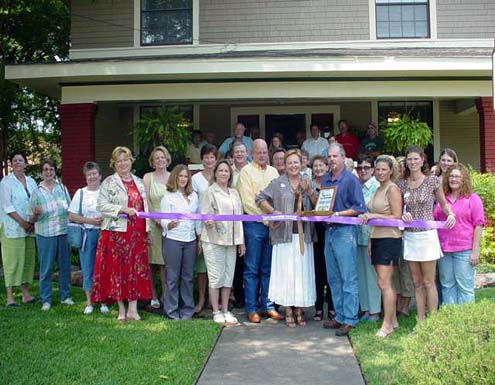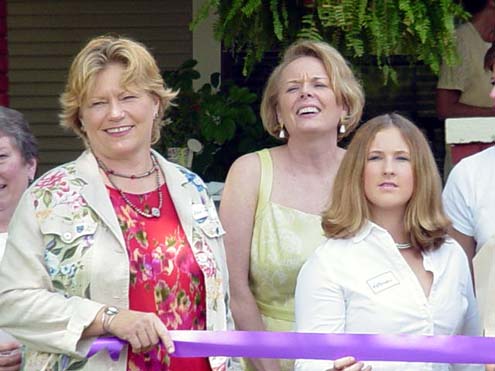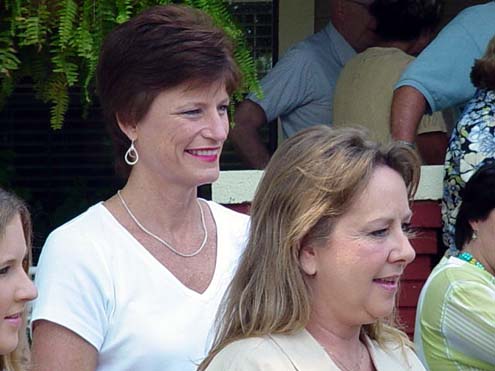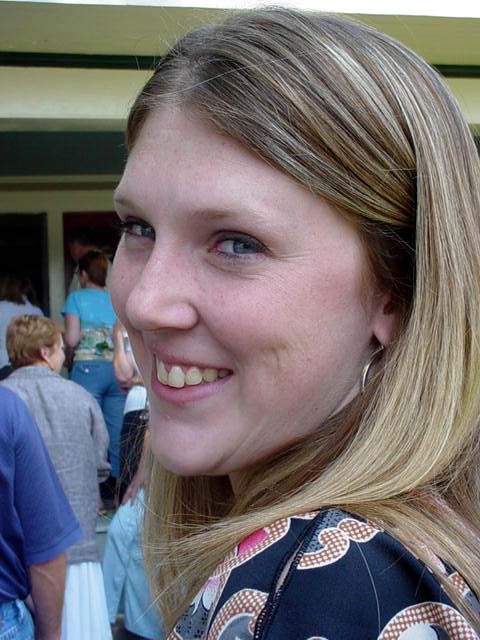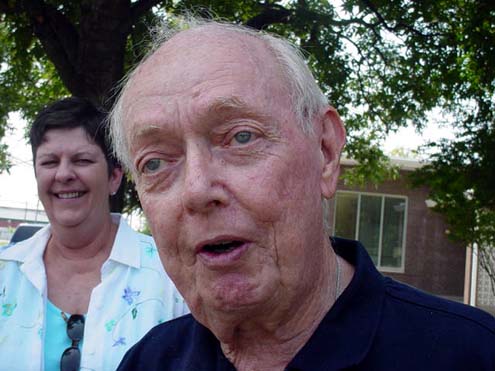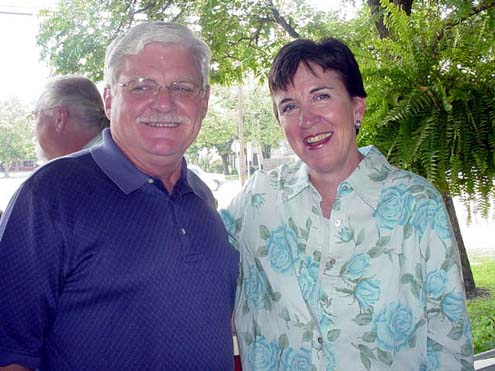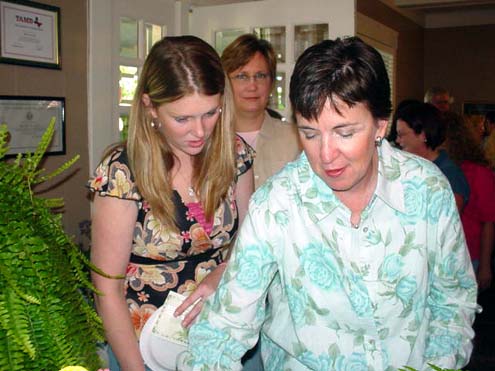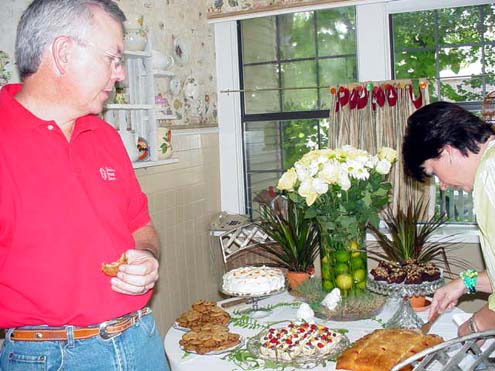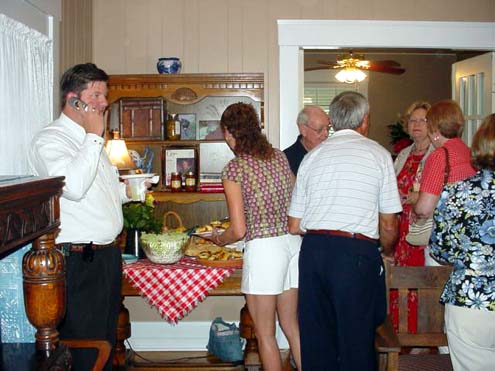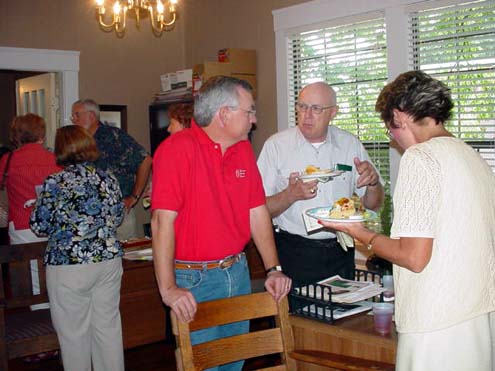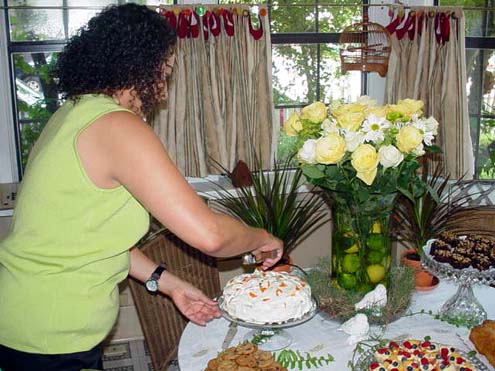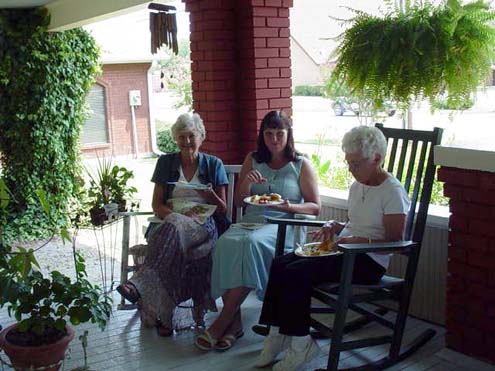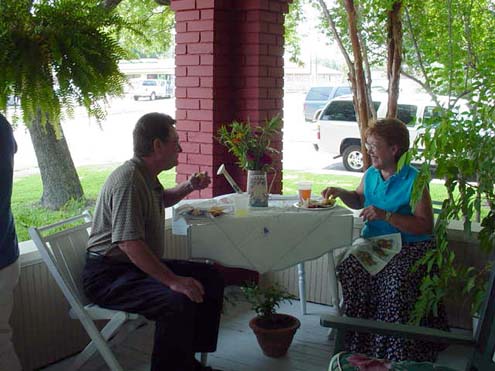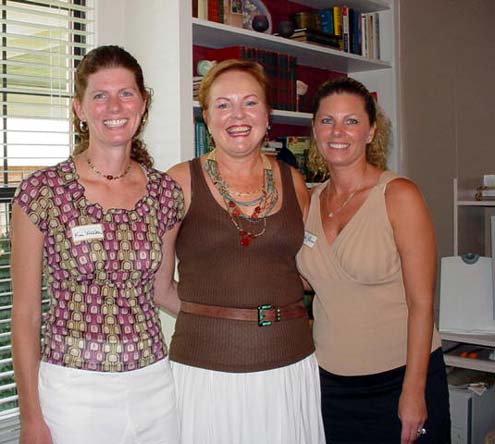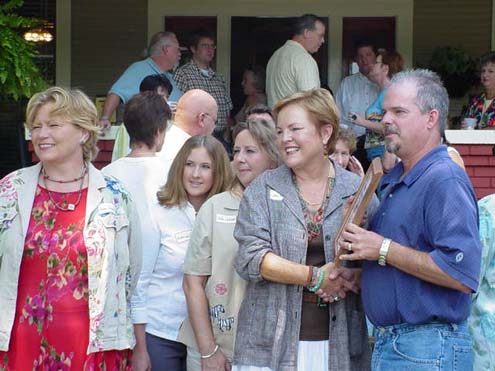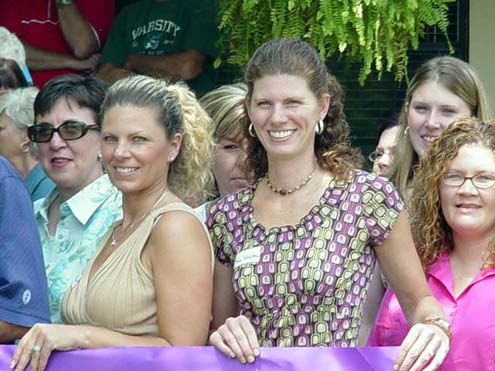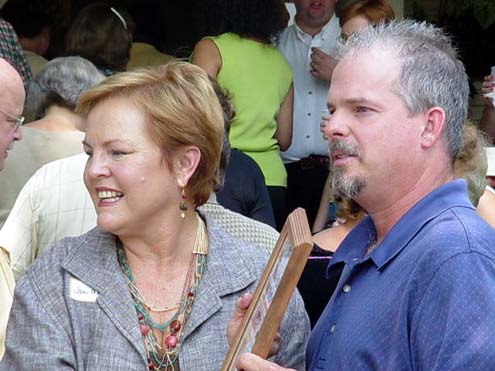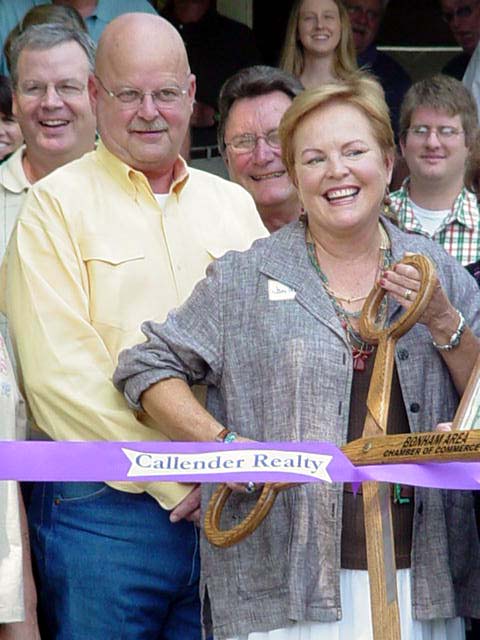 Official Press Release provided below

Callender Realty opens in Bonham
By Media Release
Jul 13, 2005





The broker, agents, and staff at Callender Realty are committed to not only providing quality service but to be trendsetters by ensuring that the public as a whole and our clients and customers know that their needs are put first in every phase of the home buying/selling process.
We want everyone to see that the Texoma area of North Texas has a great deal to offer and is a wonderful place to live. We are dedicated to doing our part to make this an even more fantastic community.
Callender Realty owners and agents are virtually unmatched in their experience and expertise in the real estate industry with many years of working knowledge of commercial, residential, as well as land transactions in and around the DFW Metroplex area.
Our office is located in a lovingly restored 1916 Arts & Crafts home near downtown Bonham. It shows our love of "home" when you walk in the door.
The broker/owner of Callender Realty is Jan Allen. She and her husband, Lee moved to Bonham in 1998 and opened their mortgage quality control auditing company, Callender Mortgage Services, here at that time. This business as well as their Mortgage Brokerage business also shares this office space.
Lee and Jan have made Fannin County their home and are involved in many church, civic, and community organizations.
Callender Realty wants to be known as a company with "small town values utilizing big city expertise."
We invite you to stop by anytime and have a cup of coffee and visit. We look forward to working with you.
Callender Realty would like to invite the public to their official Bonham Area Chamber of Commerce 'Ribbon Cutting' scheduled Friday, August 5, 2005 at noon.
Refreshments and snacks will be served.
Jan Allen and Joan Snider
Callender Realty
701 North Center Street
Bonham, Texas 75418
(903) 640-5626
(903) 583-4199 fax
Jan Allen
903.640.5626 office
Jan Allen, broker/owner of the newly opened Callender Realty has been a highly successful realtor in the Metroplex area for many years. She spent most of her 15 plus years of fulltime real estate sales in Arlington Texas where she was a multi-million dollar producer. Jan won numerous top production awards. From 1986-1993 she and her business partner specialized in the sale of REO properties working with various lending institutions, Fannie Mae, and the RTC. They were awarded Top Team of the Year for the entire Arlington area and in 1991 they closed in excess of 150 properties for the year. Jan has a vast range of expertise from selling single condo units, to million dollar homes, to apartment complexes.
She was born in Big D and raised in the city but always hoped to move to the country. She finally realized her dream in 1998 when she and her husband, Lee, bought land in Bugtussle Texas in Fannin County northeast of Dallas. They built a small cabin on their ranch and enjoy country life that they share with their cows, horses, donkeys, various cats, dogs, and a terrapin named "Terrance".
Jan and her husband opened a mortgage quality control firm in Bonham in 1998 and serve over 50 lender clients in 41 different states. Mr. Allen is also a licensed mortgage broker.
"Jan is actively involved in her community. She serves on the Bonham Public Library Board, works on various committees for the Creative Arts Center, and was one of those instrumental in helping form the Friends of Fannin County Critters where she served as its first President. She attended college at North Texas in Denton as a music major and still enjoys singing in church and for various community events.
"It is my fond hope that our real estate firm can reach out to all aspects of the community giving the same good service to those in need of their first time small cottage to those who want their ranch estate".
~~~~~~~~~~~~~~~~~~~~~~~~~~
Joan Weller Snider
903.513.0813 cell phone
903.640.5626 office
Originally from Ohio, Joan moved to Texas in 1969 and attended North Texas State University as a music major. She worked in the Dallas area for 30 years as a free lance musician, playing oboe and teaching. She is also a ceramic artist. Joan has been a Real Estate Saleswoman since 1995, earning the "Historic House Specialist" designation and successfully selling for large and small companies in Old East Dallas.
Joan moved to Bonham in 2001 and continued to commute to Dallas for work the first year. She has restored a small Free Classic Victorian off the Bonham Square and the surrounding gardens spill out to the street for all to enjoy. In Bonham, Joan is a Member of Master Gardeners, The Creative Arts Center, and Lake Fannin Wilderness Park, serving on various projects and committees.
" My love of the land, appreciation and dedication to preservation of our heritage and my personal philosophy of service to our community makes me a strong advocate for my customers in a real estate transaction. My knowledge of construction, restoration and human nature help me to negotiate positive solutions to many common problems, making the experience of home buying and selling less stressful.
It's not about me, it's about how I can help you meet your goals."
Callender Realty
701 North Center Street
Bonham, Texas 75418
(903) 640-5626
(903) 583-4199 fax