PARK PLACE DEALERSHIPS TEXAS RANGERS
TRIPLE PLAY NETS MORE THAN $160,000
More than 600 people recently attended the Third Annual Park Place
Dealerships Texas Rangers Triple Play at the Wyndham Anatole hotel in
Dallas. The event, benefiting the Texas Rangers Baseball Foundation, raised more than $160,000, nearly doubling the net proceeds from last yearšs event.

Mark and Leigh Teixeira, along with Josh and Dana Lewin, served as Honorary Co-Chairs. Rangers players and coaches competed in a baseball spin-off of Americašs favorite TV game shows. Outfielders Kevin Mench, David Dellucci, Chad Allen, and Laynce Nix won Fielders Feud; catcher Sandy Alomar Jr. was victorious over Rod Barajas in the Mench Game with help from panelists Brian Shouse, Ron Mahay, Jim Sundberg, and Kameron Loe; and the 'Ivy Leaguers' team, pitcher Chris Young and infielder Mark DeRosa, captured Jeopardy. In addition, Rangers rookies Kameron Loe, Nick Regilio, and Chris Young serenaded Buck Showalteršs wife Angela with a dubious rendition of the Temptationsš classic, 'My Girl.'

A very spirited auction featured sports memorabilia and travel packages such as:
- A chauffer-driven ride in a luxurious Maybach, a trip to Seattle on the
Rangers' team plane, accommodations at the team hotel, transportation on the coaches bus, VIP seating, lunch with Josh Lewin, and authentic Rangers hats and jerseys.
- Toby Keith autographed guitar plus 2 tickets to his 2006 DFW show with
special "meet & greet" passes.
- An 18-karat gold bracelet with 180 diamonds, a mink bedspread and personal chef service.

Conceived by Texas Rangers television announcer Josh Lewin, the event has raised more than $265,000 for the Texas Rangers Baseball Foundation in the last three years. Established in 1991, the Foundation helps build homes for families through Habitat for Humanity as well as constructing youth baseball parks in the Dallas/Fort Worth area. It has also created many youth incentive programs such as the Wells Fargo/Texas Rangers Rookie League, and has provided financial aid to over 150 students to further their education through college scholarship programs.

Founded in 1987, Park Place Dealerships is comprised of 10 luxury
dealerships in Dallas/Fort Worth and Houston, representing high-end brands Rolls-Royce, Bentley, Maybach, Maserati, Lexus, Porsche, Mercedes-Benz, Land Rover and Jaguar. Earlier this year, Park Place
announced it will build a new Mercedes-Benz dealership on more than seven acres at Bryant Irvin Road, south of Interstate 20. Park Place Motorcars Fort Worth is scheduled to open this fall. Committed to providing the finest vehicles, service and amenities, Park Placešs philosophy of "Experts in Excellence" has created a highly trained staff that has led the company to winning numerous awards throughout the years, including the coveted Texas Quality Award.

For more information on Park Place Dealerships, visit
http://www.parkplacetexas.com/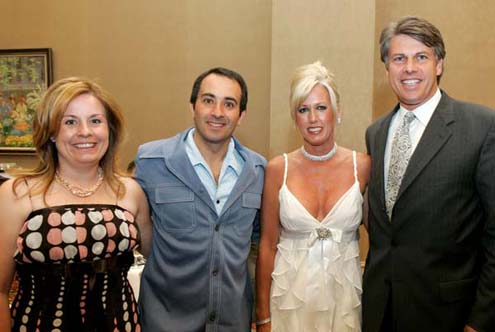 Dana and Josh Lewin, TV announcer for the Texas Rangers, with Lori and Joseph Turner, general manager, Park Place Motorcars Fort Worth.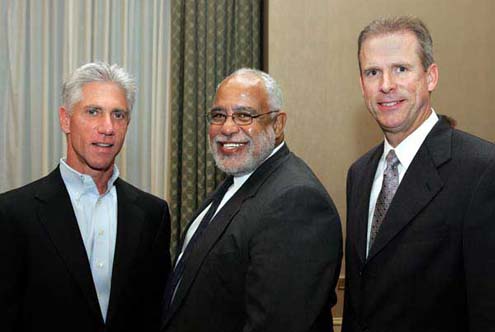 Neil Grossman, president, Park Place Motorcars, with Norm Lyons, Texas Rangers vice president of community/player relations; and Dean Granger, general manager, Park Place Motorcars Dallas.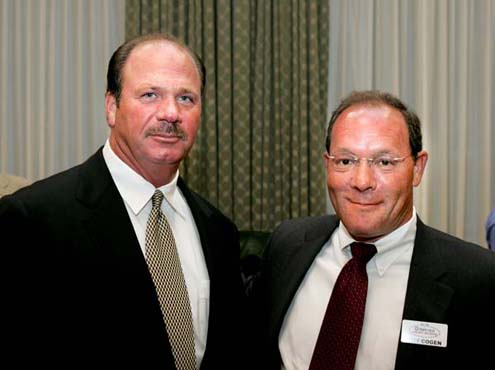 Jordan Case, president, Park Place Lexus, with Jeff Cogen, president, Texas Rangers.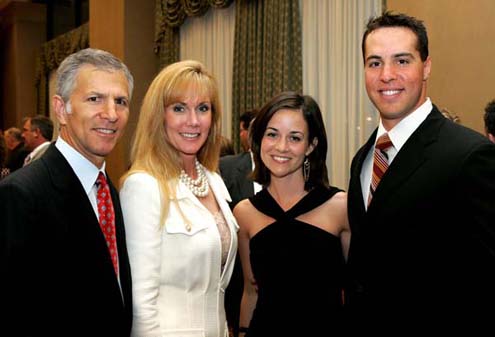 Ken Schnitzer, chairman, Park Place Dealerships, with wife Lisa, and Leigh & Mark Teixeira, first baseman, Texas Rangers.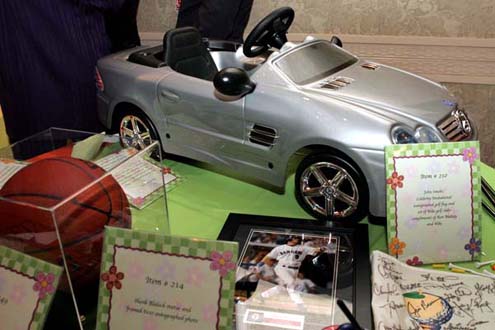 Silent auction items included a miniature car, sports memorabilia and travel packages.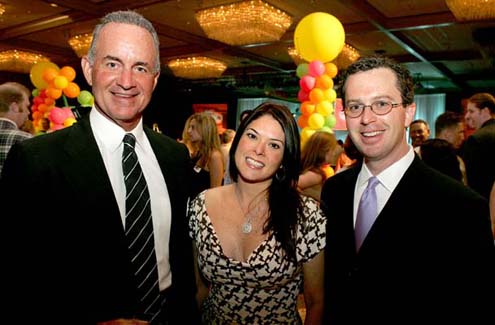 Texas Rangers general manager John Hart with Marcy & John Adams, Rolls-Royce Motorcars Dallas.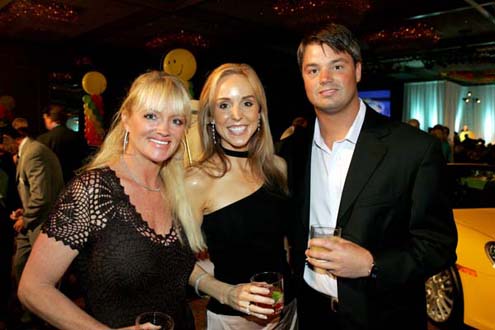 Ronda Hooks with Amanda & Blake Andrews.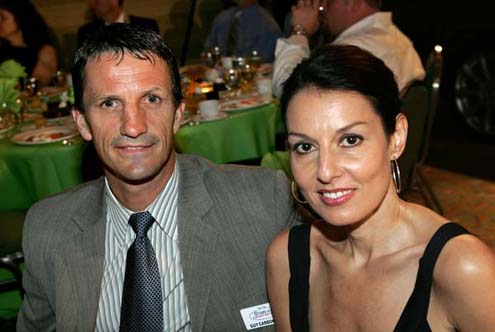 Former NHL star and Dallas Stars assistant to the general manager Guy Carbonneau with wife Line.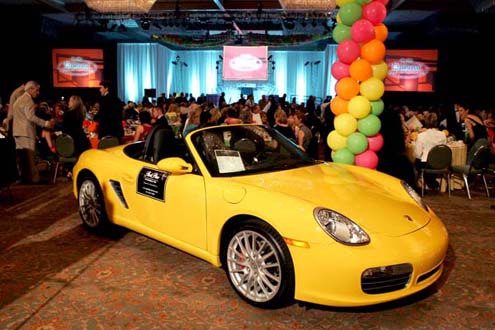 2005 Porsche Boxster.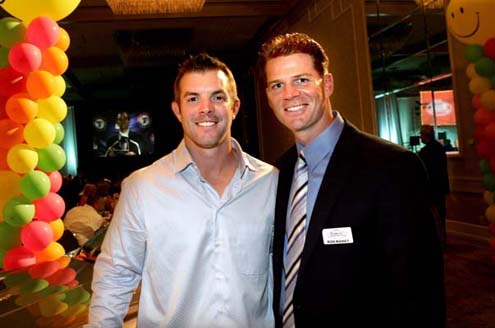 Texas Rangers left fielder Chad Allen with pitcher Ron Mahay.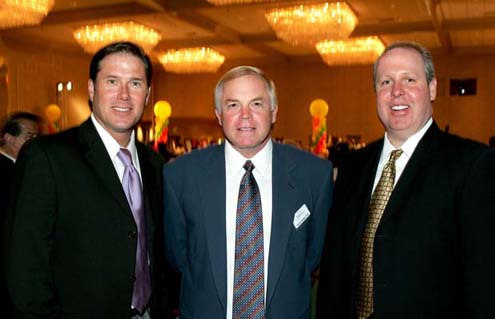 Park Place Motorcars Mid-Cities general manager Robert Morris with 2004 AL Manager of the Year Buck Showalter, and Chris Brunner, general manager, Park Place Lexus Grapevine.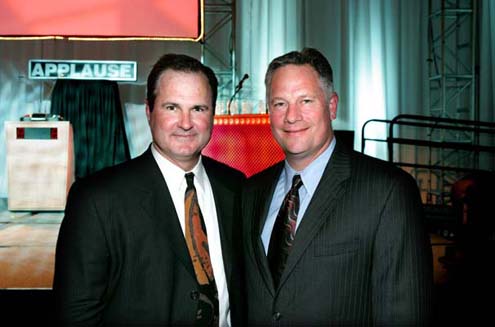 Texas Rangers Hall-of-Famer Jim Sundberg with Park Place Lexus Plano general manager Gary Venner.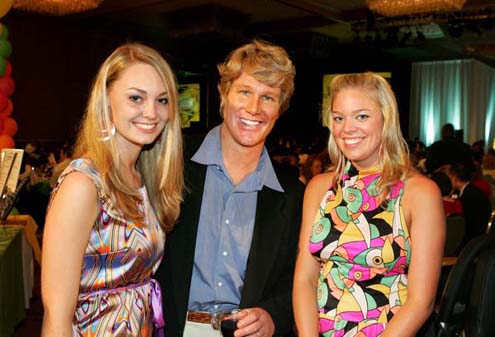 Amanda Holsworth, Brian Hooks, and Cassie Smith.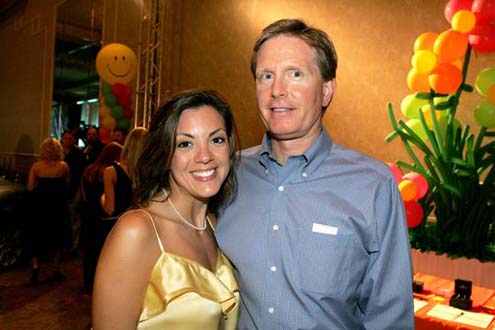 Julia Omar and Matt Pickett.
Jon Daniels with Texas Rangers pitcher Chris Young.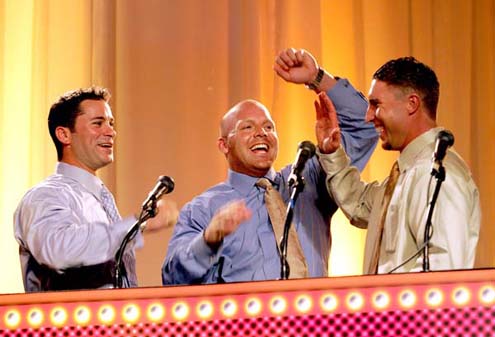 Outfielders David Dellucci, Kevin Mench and Laynce Nix celebrate a correct answer in "Fielders Feud."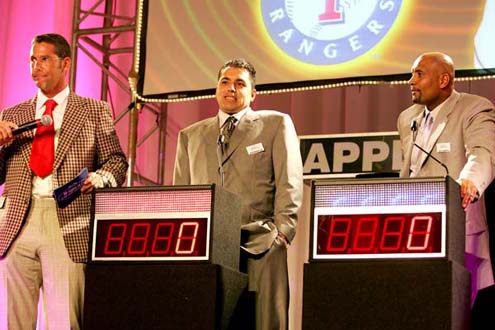 Catcher Sandy Alomar, Jr. (far right) won the "Mench Game" over Rod Barajas (center.)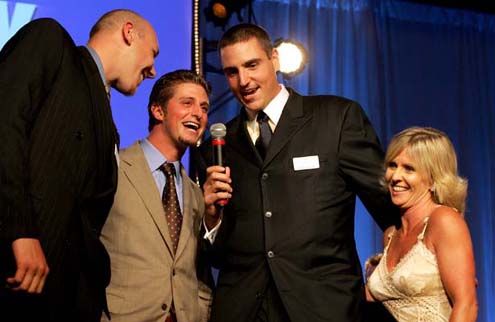 Rookies Kameron Loe, Nick Regilio, and Chris Young serenade Angela Showalter.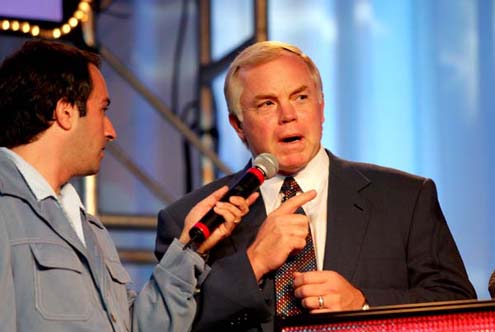 Josh Lewin with Buck Showalter.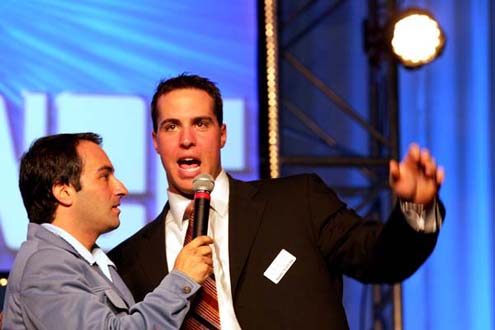 Josh Lewin with Mark Teixeira.